Back
Five Ways to Create Your Own Four Seasons World at Home
The world's elite hotels are only as great as their housekeeping department. In the art of hospitality, housekeeping is at the heart of all guest experiences including dining, rooms, and spa. At Four Seasons Hotel Abu Dhabi at Al Maryah Island, Senior Director of Housekeeping Jelena Jednak and her team craft one of the world's best room experiences, as recognised by the Forbes Travel Guide's World's Best Rooms awards. Uncompromising in her pursuit of quality, she elevates every stay at Four Seasons with unmatched attention to detail honed over more than 15 years in the profession. In this time, she has come to understand how people interact with spaces and how to create lasting memories. Human wellness is at the core of her housekeeping philosophy with mental, physical, and spiritual health all being aligned in perfect harmony. With her wealth of experience, we are delighted to share her tips for ways to transform your home into a Four Seasons away from Four Seasons, when you cannot visit our urban sanctuary.
Embrace Your Senses
Wellness is deeply linked to the senses. Your home life should be therapeutic, allowing you to go into the world with a fresh mind, body, and spirit. "Everything from lighting to colour palette, sound, organisation, and scent should be carefully considered. One of my biggest recommendations is to use certain organic fragrances based on the country you live in. In Abu Dhabi this can be rose, oud, or honey to give yourself a sense of being firmly rooted. Distractions should be limited so you can connect with your senses."
Keep Your Space Clean
Your personal space should be clean and inviting from the moment you step foot in it. The moment you open the door you should breathe a sigh of relief and destress. That is why it is essential for your space to be clean. "For me, the idea of being clean takes on two meanings. First in terms of hygiene, you should regularly clean your bed, mattress, pillows, several times per year and keep your room tidy. You also ought to press and clean your linen often. This care is for you and your holistic well-being. The second meaning, is that the space should be almost minimalistic and free from clutter that can take away from your rest and relaxation. That is the purpose of this space, to be your own oasis."
Care for Your Sleep and Sleep Environment
When you spend one third of your life in bed, the power of a good night's sleep cannot be underestimated. Deeply transformative, Jednak recognises its importance in living with a better quality of life. "It is all about making yourself a priority. You should never be stingy with sleeping time, or waste time on non-priorities when this helps you to be the best version of yourself. Your bedroom should be a sanctuary, which is why mine is peaceful with tonal, earth colours and limited distractions. Be sure to keep electronics out of the bedroom and get an old-fashioned alarm clock. As well, ensure you purchase the best bed and linens you can. This is why I own the Four Seasons Bed and bedding our guests use. It is unmatched in terms of its customisation and always offers the best sleep experience in the world."
Create a Romantic Atmosphere, Even If It is for Yourself
Self-love and self-care are powerful and necessary in modern life. With the demands of the office and personal life, it is important to find small windows to pamper oneself. "After a long day, it is crucial to find at least 20-minutes per day to do something meaningful for yourself. Soft lighting is really important to create an atmosphere, I love lighting candles. Having a small bouquet of flowers or selection of plants is also a great way to enhance the atmosphere. As well, be sure to place self-care items including lip balm and hand creams like those found at The Pearl Spa & Wellness on your night stand. Combine that with a great book, and you have the perfect evening."
Dream About Your Breakfast the Next Day
There is no greater joy in life then pampering oneself or loved ones with a lavish breakfast spread in the comfort of a Four Seasons Bed, while overlooking the Arabian Gulf. "Pampering also extends to the kitchen, whenever I am at a Four Seasons Hotel around the world or at home, I love to start the day off slow with a cup of coffee and a light breakfast. It sets the entire tone for my day."
To visit your home away from home, call 02 333 2222 or email reservations.abudhabi@fourseasons.com. Alternatively, Chat with the Hotel's attentive staff on the #FSApp or through Facebook Messenger to learn more about our array of offers.
---
---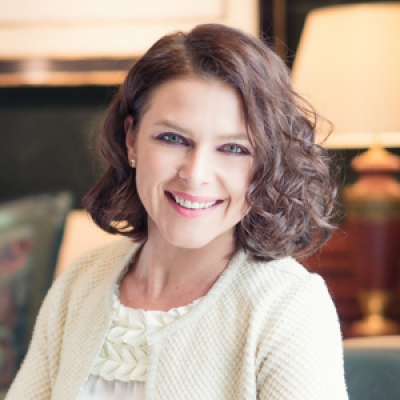 Veronika Szabo
Director of Public Relations and Communications
P.O.Box 107032, Al Maryah Island
Abu Dhabi,
United Arab Emirates
---
Four Seasons Hotel Abu Dhabi at Al Maryah Island
PRESS KIT

Visit Four Seasons Hotel Abu Dhabi at Al Maryah Island Website