Back
Celebrate the Festive Season in Paradise at Four Seasons Resort Anguilla
The Forbes Five-Star resort unveils 17 days of memorable activities and celebratory events lead by acclaimed experts
September 20, 2023,
In celebration of the festive season, the island's most joyous and busiest time of year, Four Seasons Resort and Residences Anguilla has developed an array of dynamic guest experiences and offerings by way of partnerships with renowned experts in wellness, culinary, and entertainment. The Resort's curated festive roster will span from December 17, 2023, through January 2, 2024, and will offer several programming initiatives.
Ring in the New Year with DJ Mia Moretti and Violinist Margot
This year, the Resort's famed Sunset Lounge will welcome New York-based DJ Mia Moretti and violinist Margot to headline the Resort's annual New Year's Eve celebration. The famed duo's unique musical style was recently named "Artist to Watch" by Interview magazine, "DJ OF THE YEAR" by Paper magazine and further received praise from the likes of Billboard, NYLON and Vogue. The celebration will take place from 10:30 pm to 2:30 am at Sunset Lounge and is exclusive to hotel guests.
Iron Chef Geoffrey Zakarian Takes Over SALT
Join globally renowned Iron Chef, restaurateur, and national best-selling author Geoffrey Zakarian at SALT for a specially curated menu in collaboration with the Resort's Executive Chef Manu Calderon. Zakarian stars in several Food Network shows including Chopped and Iron Chef America and is a co-host on the Emmy-nominated series The Kitchen. Inspired by the beautiful ocean surroundings and the festive season, Chef Zakarian will be cooking his signature style of Modern American cuisine, while adding a sophisticated take on Caribbean flavours. In addition to the menu, guests can enjoy Zakarian's expertly crafted cocktails and fun table-side touches of hospitality.
Flawless by Melissa Fox
Experience personalized facial techniques and treatment combinations from celebrity facialist and skincare guru Melissa Fox. Featured in top beauty and skincare publications worldwide, Fox contributes as a leading expert in the industry having been recognized by Allure magazine in their Best of Beauty category for Best Facial in Miami.
Train Like a Formula 1 Driver with Pyry Salmela
December 18, 2023 - January 1, 2024
Long-standing Formula 1 coach Pyry Salmela comes to the Resort for his first residency on property. The Finnish born coach is known for his success working in Formula 1 as a Performance Coach for the past decade while building a celebrity clientele, including driver Pierre Gasly. Available classes led by Salmela will include 45-minute to 60-minute group workouts focusing on fundamentals of training and physical development as well as offering private coaching sessions. The 12-day residency will be available for guests to book at their leisure during their visit to the Resort.
Four Seasons Hotel Nashville Residency at Bamboo Bar & Grill
December 23, 2023 – January 1, 2024
The Resort will welcome Four Seasons Hotel Nashville Executive Restaurant Chef Aniello "Nello" Turco for a festive residency. The specially curated menu will blend the essence of the southern Hotel's signature Italian restaurant Mimo with a touch of Caribbean vibrancy. Through a seamless collaboration with the property's Executive Chef Manu Calderon, they will embrace locally sourced ocean delicacies such as lobster and red snapper while also skillfully infusing refined Italian creations with Caribbean flavours, including rum, coconut, avocado, and flavourful peppers.
Acupuncture and Holistic Healing with Wellness Guru Stefanie DiLibero
December 26, 2023 – January 1, 2024
Globally renowned wellness expert Stefanie DiLibero L.Ac, LE will hold a residency this holiday season for an exciting wellness experience. Named "Best Acupuncturist for Natural Botox" by New York Magazine, and "Where to Go for Acupuncture in NYC" by Town & Country, Stephanie is the founder of Gotham Wellness and has been mastering her craft for more than two decades. She will offer guests acupuncture and cosmetic acupuncture facials, the results of which are "heavenly … you come out looking like a glow-y angel," according to Vogue Magazine.
Camp Manitou at Anguilla
December 16, 2023 – January 1, 2024
The Resort's annual Camp Manitou returns with endless fun and adventure for the smallest of travellers ages 9-17. The activity-filled day camp offers a range of memorable experiences from pizza and pasta-making classes to off-site activities including snorkelling, paddle boarding, night kayaking, and stargazing. Enrollment is USD 225 per child per day and can be arranged through the dedicated Concierge team or by calling 264 497 7000.
The Craft Studio at Kids for All Seasons
December 26, 2023 – January 1, 2024
Kids will want to deck the halls this festive season at this year's Craft Studio pop-up at the Resort's Kids For All Seasons. The New York-based studio is the city's go-to for creative crafting and young budding artists to enjoy making the trendiest crafts and learning about the newest techniques, all while making new friends and have lots of fun.
For those still looking to make their holiday plans, this year's festive celebration is more accessible than ever with continued daily flight service from Miami, making Anguilla the ultimate holiday escape.
Four Seasons Resort and Residences Anguilla is also offering guests two stay experiences. The Discover Anguilla package, available now through December 22, 2023, enables guests to prolong their visit to paradise with a complimentary fifth night along with daily breakfast. Lastly, the Residential Retreats package is applicable for those who book a stay in one of the spacious residences, penthouses, townhomes, or villas. This offer includes a Resort credit of up to USD 1,000 per day to be used toward the Resort's world-class dining venues and services at the beachfront Spa. Offers are based on availability and rates are subject to change. This offer is valid now for bookings through December 16, 2023.
---
---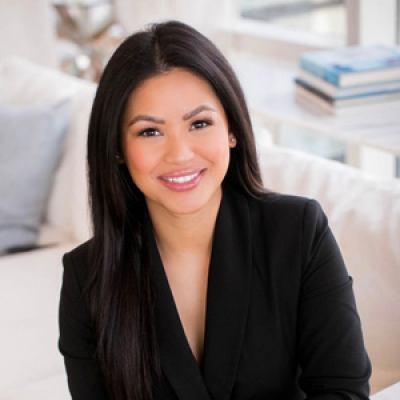 Christina Criss
Senior Director of Public Relations and Communications
Barnes Bay, P.O. Box 8028
West End, AI-2640
Anguilla
---
Four Seasons Resort and Residences Anguilla
PRESS KIT

Visit Four Seasons Resort and Residences Anguilla Website