Back
Thanksgiving Feasts by Four Seasons Hotel Bahrain Bay, A Memorable Dinner at CUT by Wolfgang Puck, and Turkey to Go
Celebrate Thanksgiving with loved ones with the unique culinary offerings of Four Seasons
November 8, 2022,
Four Seasons Hotel Bahrain Bay invites guests to celebrate this Thanksgiving with its delightful culinary offerings prepared by talented chefs. Families and friends can celebrate this memorable day with the Hotel's dine-in and at-home celebration offerings.
Thanksgiving Dinner at CUT by Wolfgang Puck
Start a new Thanksgiving tradition at Bahrain's favourite restaurant. CUT by Wolfgang Puck is ready to celebrate this special day with the enriched menu crafted by Executive Chef Brian Becher and his talented team. With a set menu boasting Thanksgiving favourites with a modern Wolfgang Puck twist, the dinner in CUT on November 24 will take place in everyone's culinary memories for a long time. Deep-Fried Turkey with Cranberry Apple Compote, Brioche Stuffing, Kabocha Pumpkin Pie, and much more await the guests in the elegant and lively atmosphere of the restaurant. DJ tunes and enchanting night views of Bahrain Bay will accompany this special evening.
Thursday, November 24, 2022, from 7:00 pm to 12:00 midnight
DJ performance
BHD 59 net per person (food only)
Reservations: 1711 5044
Thanksgiving Dinner at Home
For guests who prefer impressing their guests with an indulgent menu in the comfort of their homes, the at-home celebration menu of Four Seasons is the perfect option. The extravagant menu by Executive Chef Leonardo di Clemente will leave the hosts free time that can be spent with family and friends. The menu highlights will include the delicious Lavender Honey Roast Turkey with Chicken Cumberland Sausage, Glazed Sweet Potatoes, Roasted Butternut Squash Soup, Apple Walnut Salad, and more. The menu will be available for takeaway and home deliveries.
Available from Thursday, November 24, to Saturday, November 26, 2022
Thanksgiving Feast for Six Persons:
Scrumptious Lavender Honey Roast Turkey with Chicken Cumberland Sausage. Turkey Gravy, Homemade Cranberry Sauce, Mashed Potatoes, Steamed Vegetables, Ginger Bread Pudding, Glazed Sweet Potatoes, and Creamy Brussels Sprouts with Turkey Bacon. Freshly Baked Cornbread Apple Walnut Salad with Homemade Balsamic Vinaigrette. Winter Kale Salad with Apple Cider Vinaigrette and Spiced Pecan Nuts. Roasted Butternut Squash Soup. Green Bean Casserole Classic Old-Fashioned Pecan Pie Pumpkin Pie.
BHD 95 net for a maximum of six people for a roasted turkey with all the trimmings
BHD 180 net for a maximum of six people for a complete festive feast
Black Angus Beef Roast:
Served with all trimmings
BHD 60 per kilogram, minimum order two kilograms
A la carte menu:
Freshly baked cornbread BHD 5
Apple walnut salad with homemade balsamic vinaigrette BHD 12
Winter kale salad with apple cider vinaigrette and spiced pecan nuts BHD 12
Roasted butternut squash soup BHD 15

Green bean casserole BHD 14
Classic old-fashioned pecan pie BHD 18
Pumpkin pie BHD 18
Guests who place their orders before Saturday, November 12, 2022, will enjoy 10 percent early bird savings. Complimentary delivery service will be available for orders over BHD 40.
To make a reservation or place an order, call +973 1711 5500 or email diningreservations.bahrain@fourseasons.com.
---
---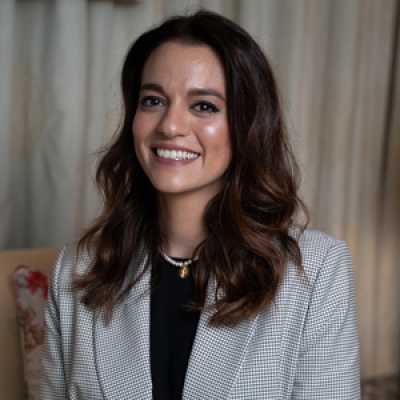 Tugce Goksel
Director of Public Relations and Communications
P.O.Box 1669, Bahrain Bay
Manama,
Bahrain
---
Four Seasons Hotel Bahrain Bay
PRESS KIT

Visit Four Seasons Hotel Bahrain Bay Website