Back
Thailand by Four Seasons: Transformational Journeys in the "Land of Smiles"
From the bright lights of Bangkok to sun-drenched beach bliss, from the call of the mountains to spectacular jungle trails, the very best of Thailand by Four Seasons awaits
May 18, 2022,
Travelling across Thailand, each moment feels like a gift: the days and nights are filled with adventures as diverse as the landscape itself – bustling cityscapes, stately mountains, tropical forests, laid-back islands. Alongside magnificent nature, the richness of Thai culture presents transformational experiences: unlock new perspectives amid age-old temples, witness artisanal traditions passed down through generations, and soak up the pure healing goodness of indigenous wellbeing rituals.
A Land of Many Splendours
Blessed with a vibrant heritage and abundant natural beauty, Thailand is a realm of intriguing contrasts. In the lively capital city of Bangkok, resplendent palaces and historic temples rub shoulders with cool cafés and ultramodern shopping arcades. Street food vendors ply their trade happily alongside award-winning restaurants and glamorous bars.
Up in Chiang Mai, the pace of life turns meditative. Mountains rise up from the mists, wrapped around lush rice paddies and sacred shrines in the Mae Rim valley. The city of Chiang Mai is an artistic treasure trove, home to traditional handicrafts and contemporary art galleries alike. From here, a half-day drive brings travellers to the legendary Golden Triangle, a bamboo-clad escape where the Thai border intersects with Myanmar and Laos. The jungle trails of this remote spot are a far cry from the well-trodden streets of Thailand's buzzing cities.
Off the country's southern coasts are some of the world's most picturesque islands, with sunshine, swaying palms and friendly smiles. In the Gulf of Thailand and on the island of Koh Samui, shimmering waters meet pristine sands to form a tranquil dreamscape, perfect for everything from leisurely yacht cruises to adrenaline-fuelled wellness routines.
Thailand by Four Seasons
At each of the above destinations, Four Seasons is the ideal base to explore surrounding attractions and soak up local culture – all with the peace of mind that comes from impeccable standards of health and safety, guided by the renowned Four Seasons Lead With Care program. Luxurious accommodations, world-class dining and personalized service make guests feel right at home, even in the most exotic of locales. With in-house experts on hand, all the details are taken care of – from local transfers and restaurant reservations to individually-customized itineraries to explore the very best of Thailand by Four Seasons.
Stylish Riverfront Hub: Four Seasons Hotel Bangkok at Chao Phraya River
Located along the majestic Chao Phraya River, this energetic urban resort puts guests at the centre of Bangkok's riverside district, a coveted neighbourhood filled with galleries, boutiques and cafés. Envisioned by award-winning interior designer Jean-Michel Gathy, the Hotel's airy indoor-outdoor layout is inspired by the rhythms of the river. The magic begins the moment one arrives, greeted by light-filled open spaces, cascading water pools and a succession of green courtyards. Guests take in sweeping river views from the outdoor infinity pools, and savour inventive gastronomy at the high-concept restaurants – from waterside dining that bring an Italian and French flavour, to a refined Cantonese soiree at the Michelin-starred Yu Ting Yuan. At Thailand's number one bar according to the famed Asia's Top 50 Bars, BKK Social Club, bespoke cocktails and craft spirits echo the legendary glamour of Buenos Aires.
Art aficionados can discover the Hotel's revolving showcase of Thai artworks, curated in partnership with the Museum of Contemporary Art (MOCA) Bangkok. Extending all the way from the serene arrival lobby down to the breezy riverfront promenade, this unconventional "art gallery" offers a chance to immerse in the local creative landscape and get acquainted with some of Thailand's most interesting artists.
Lush Mountain Hideaway: Four Seasons Resort Chiang Mai
This countryside retreat is perfect for slowing down, recharging and finding fulfilment. Guests can embark on a personalized journey of wellbeing with a range of tailored experiences: practice asanas and breathwork with the knowledgeable resident yogi, rejuvenate with rituals focused on the sacred scales of balanced living at Wara Cheewa Spa, or make a meaningful connection with the "cultural capital of Thailand" through arts and crafts at Chaan Baan.
Laid out in the style of a traditional Thai village, the beautiful villas and multi-bedroom Private Retreats are surrounded by working rice fields and tropical gardens. Just a short drive away, the centre of Chiang Mai holds endless possibilities: chat with Buddhist monks at charming temples, browse colourful craft markets, and track down the perfect cup of artisanal coffee in the hipster lanes of Nimmanhaemin.
Jungle-Cloaked Escape: Four Seasons Tented Camp Golden Triangle
Guests can go off the grid with Four Seasons in the dramatic environs of northern Thailand, bordering Myanmar and Laos. In this land of spectacular bamboo jungles and mountain trails, travellers can let their inner explorer come to life. While rescued elephants roam in their natural habitat, set sail down the storied Mekong River or simply savour the gifts of wilderness – from birdsong to foraged meals.
The views are at their most magical during sunset. Share cocktails and canapés against a sweeping golden backdrop up at Camp Peak, or head deep into the jungle for sundowners at a secret riverside spot. Guests can also chase the sunset, safari style: hop atop a Land Rover for a Champagne picnic as the vehicle makes its way across the sunset trail. Authentic experiences offer a unique insight into local life. Try fish trapping and bamboo fishing with friendly fishermen, or bike through serene hillside villages and fruit plantations.
Each signature tent at the Camp comes with spacious living areas and an outdoor shower or hot tub, while the Explorers' Lodge has its own infinity pool and expansive open-air decks.
Laidback Island Retreat: Four Seasons Resort Koh Samui
Connect with the joys of island life at this seafront sanctuary, set in a picturesque bay cascading with coconut palms. Whether one is in the mood for sun-kissed cocktails or adventures on the waves, Four Seasons provides the perfect setting – sandy beaches bordered by the azure waters of the Gulf of Thailand. Explore underwater marvels with the resident Marine Biologist, train with a pro Muay Thai fighter in the open-air boxing ring, or sample the flavours of southern Thailand at a starlit dinner in a private cove.
Guests can also experience the unspoiled beauty of Angthong National Marine Park from the vantage point of a Four Seasons luxury yacht. Glide through turquoise waters dotted with rainforest-fringed islands, stopping to swim and snorkel among tropical fish and vibrant coral reefs. Along with gourmet meals on board, enjoy unforgettable dining such as a bonfire and barbecue on a secluded beach.
Flowing down a hillside that faces the sea, the villas and Private Retreats at the Resort come with a private infinity pool and island-inspired amenities. In the calming environs of The Secret Garden Spa, therapists use pure local herbs and ancient techniques to heal mind, body and spirit.
Transformational Thai Journeys
With luxurious hotels at four iconic destinations across the country, Four Seasons offers guests a seamless Thai journey filled with wonder, discovery and the highest levels of care. Curated experiences open the door to hidden facets of local life, connecting travellers with the true spirit of Thailand.
Ready to embark on an unforgettable Thailand adventure with Four Seasons? Reserve a Thailand by Four Seasons experience or contact the team via Four Seasons Chat.
---
---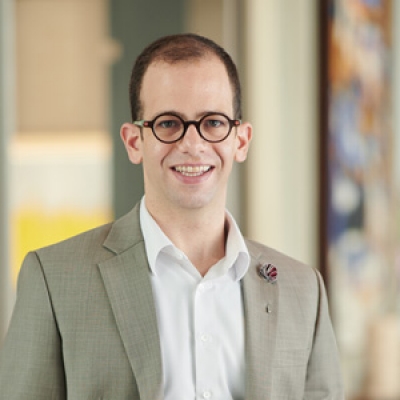 Dan Schacter
Director, Public Relations and Communications
300/1 Charoenkrung Road Yannawa, Sathorn
Bangkok, 10120
Thailand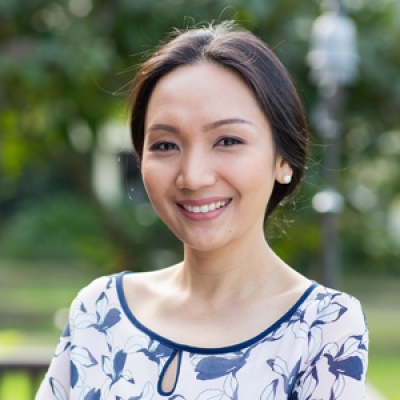 Paphaon Suwannathamma
Public Relations and Communications Manager
219 Moo 5
Angthong, Koh Samui,Surat Thani 84140
Thailand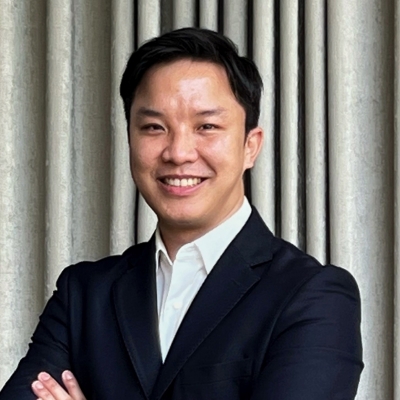 Paponpat Sapsuwan
Public Relations and Communications Manager
3/F, 159 Rajadamri Road
Bangkok, 10330
Thailand
---
Four Seasons Hotel Bangkok at Chao Phraya River
PRESS KIT

Visit Four Seasons Hotel Bangkok at Chao Phraya River Website
Four Seasons Resort Chiang Mai
PRESS KIT

Visit Four Seasons Resort Chiang Mai Website
Four Seasons Tented Camp Golden Triangle, Thailand
PRESS KIT

Visit Four Seasons Tented Camp Golden Triangle, Thailand Website
Four Seasons Resort Koh Samui, Thailand
PRESS KIT
Visit Four Seasons Resort Koh Samui, Thailand Website