Back
Four Seasons Hotel Bangkok to Host Annual Loy Krathong Four Seasons Fair
Relax riverside for an unforgettable night of socializing, entertainment, and activities under the full moon
November 14, 2023,
As the enchanting festival of Loy Krathong approaches, Four Seasons Hotel Bangkok at Chao Phraya River is poised to host a spectacular celebration on November 27, 2023 from 6:00 to 10:00 pm. Nestled along the River of Kings, the Hotel invites guests to partake in the Loy Krathong Four Seasons Fair - an annual event that pays homage to tradition while embracing the creativity and spirit of modern Thailand.
"Loy Krathong is a cherished, family-oriented holiday that revolves around socializing and celebrating the essence of life," shares Lubosh Barta, Regional Vice President and General Manager of Four Seasons Hotel Bangkok. "Embracing the dynamic spirit of contemporary Thailand, this year's Loy Krathong Four Seasons Fair pays homage to Loy Krathong's rich traditions while immersing the event in the lively, fun, and individualistic essence that characterizes modern Thailand."
The Loy Krathong Four Seasons Fair promises an unexpected riverside gathering, where the focus is on reconnecting with family and friends amid an array of delectable bites. Crafted by the skilled artisans at Four Seasons, the food stations showcase a taste of the Hotel's acclaimed restaurants. BKK Social Club will complement the culinary experience with handcrafted cocktails and mocktails, while modern traditional Thai dancers will enchant guests throughout the evening.
Guests will have the unique opportunity to float a Krathong in the Hotel's picturesque Central Courtyard, creating an Instagram-worthy spectacle as the Krathongs illuminate the water features around the Hotel. The night sky will come alive with fireworks, offering a breath-taking photo opportunity against the backdrop of the full moon.
In addition to the Loy Krathong Four Seasons Fair, all Four Seasons Bangkok restaurants, including Yu Ting Yuan, Riva del Fiume Ristorante, and Brasserie Palmier, will be open. Dinner guests at these establishments will receive a Krathong to float in the Hotel's Central Courtyard.
The Loy Krathong Four Seasons Fair takes place on November 27, 2023 from 6:00 to 10:00 pm. Tickets are priced at THB 5,800 ++ per adult, THB 2,900++ per child aged 6-12, and complimentary for children under 6. The ticket includes all food, entertainment, and activities. Beverages will be charged based on consumption. Advanced reservations are required and can be made by calling +66 (02) 032-0885 or via LINE @FSBangkok. Don't miss this extraordinary celebration of togetherness and the beauty of Loy Krathong at Four Seasons Hotel Bangkok at Chao Phraya River.
---
---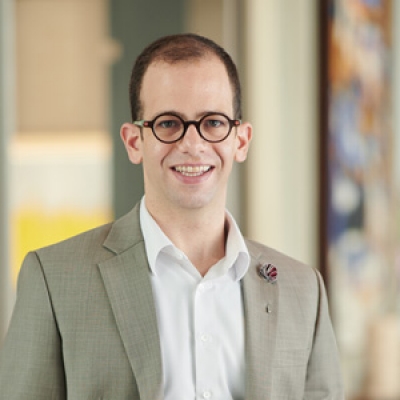 Dan Schacter
Director, Public Relations and Communications
300/1 Charoenkrung Road Yannawa, Sathorn
Bangkok, 10120
Thailand
---
Four Seasons Hotel Bangkok at Chao Phraya River
PRESS KIT

Visit Four Seasons Hotel Bangkok at Chao Phraya River Website