Back
Indulge in a Gastronomic Journey: Mayura Station Beef and Truffle Hill Take Centre Stage at Riva del Fiume Ristorante at Four Seasons Hotel Bangkok
June 8, 2023,
Riva del Fiume Ristorante, renowned for its commitment to exceptional ingredients and dining experiences, debuts a limited-time menu showcasing the exquisite flavours of Mayura Station beef and the aromatic truffles sourced from Truffle Hill. This culinary extravaganza will be hosted by Mayura Station owner Scott de Bruin and Four Seasons Hotel Bangkok Executive Chef Andrea Accordi with special dinners on June 16 and 17, with the menu available through June 30, 2023.
Mayura Station beef, exclusively available in Thailand at Riva del Fiume Ristorante, is a true culinary gem. With its award-winning full-blood wagyu beef, distinguished by impeccable marbling, buttery texture, and succulent flavour, Mayura Station beef promises an unparalleled dining experience. The menu at Riva del Fiume Ristorante features a tantalising selection of Mayura Station beef dishes that will delight the most discerning palates.
Highlighting the diverse culinary possibilities, the menu includes special cuts rarely found outside of Australia. Dishes include flamed Mayura Station Signature oyster blade, cedar wood grilled Mayura Station Signature striploin, and Mayura Station Signature beef tenderloin carpaccio all enhanced with black truffles sourced from Truffle Hill through esteemed partner Verduno. An optional wine pairing is available perfectly accompanying the flavours of each dish.
For dinners looking to make their evening even more memorable, Scott's Master Cut is a grilled Mayura Station Signature tomahawk with oxtail jus is a special cut perfect for sharing between two or more.
Chef Andrea Accordi shares his enthusiasm, stating, "Working with the exceptional Mayura Station beef and the fragrant truffles from Truffle Hill has been a true delight. We have crafted a menu that showcases the extraordinary quality of these ingredients and allows guests to embark on an unforgettable culinary journey."
Scott de Bruin, owner of Mayura Station, adds, "We are thrilled to partner with Riva del Fiume Ristorante and present our award-winning Mayura Station beef to discerning diners in Thailand. It is a pleasure to collaborate with Chef Andrea Accordi and share our passion for exceptional cuisine."
The culinary celebration doesn't end there. The menu culminates in a sweet finish from Four Seasons Executive Pastry Chef Andrea Bonaffini, a delectable combination of amaretto gelato, chocolate mousse, hazelnut milk chocolate brulé, and a touch of black truffle.
The limited-time menu presents a culinary symphony, offering guests the choice of indulging in individual dishes a la carte or embarking on an extraordinary eight-course degustation experience. To elevate the dining experience further, optional wine pairings are available. Prices for individual dishes start at THB 950++, while the degustation menu is priced at THB 7,500, accompanied by optional wine pairings at THB 3,800. Reserve a table now by clicking here or calling 66 (02) 032-0885 to ensure a memorable dining experience.
---
---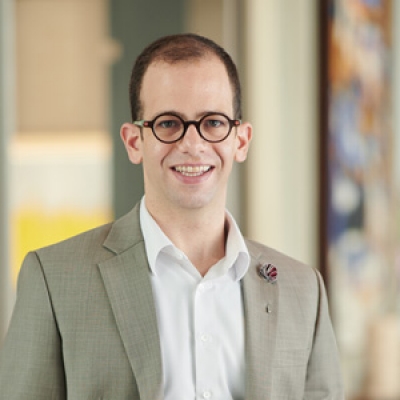 Dan Schacter
Director, Public Relations and Communications
300/1 Charoenkrung Road Yannawa, Sathorn
Bangkok, 10120
Thailand
---
Four Seasons Hotel Bangkok at Chao Phraya River
PRESS KIT

Visit Four Seasons Hotel Bangkok at Chao Phraya River Website