Back
Sparkling Festive Celebrations at Four Seasons Hotel Chicago This Winter
Reimagine the season with new and familiar holiday moments in the heart of the Magnificent Mile
September 7, 2023,
This winter, guests are invited to celebrate festive traditions and savour special moments with Four Seasons Hotel Chicago. The Hotel will transform overnight into a festive retreat brimming with vibrant holiday cheer to effortlessly immerse guests in the magic of the season.
"The city of Chicago shines bright during the festive season. From sparkling tree-lined streets, parks and skyscrapers to the ultimate holiday shopping and public markets, the city dazzles with special moments," says Stephen Wancha, Four Seasons Hotel Chicago General Manager. "Our craftspeople match the city's shine with curated experiences to spark joy for families, couples and city explorers. It is an honour to be the place of celebration and merriment for Chicagoans and global travellers alike over the holidays."
From November 17, 2023, the Twelve Days of Festive returns with themed activations and unexpected experiences to remind each guest of the whimsy of the holiday season. Over a six-week period, guests can expect merry moments from tasty chef-created treats and pop-up cocktail lounges to family-oriented crafts and cookie decorating in the convivial social spaces.
The first of the Twelve Days of Festive is the Magnificent Mile Lights Festival, where guests can experience unique views of the highly anticipated holiday parade from the reimagined junior ballroom with special family-friendly activities, food and drinks.
Twelve Days of Festive
1. Festival of Lights - Let the season begin! For more than thirty years, the Magnificent Mile Lights Festival has celebrated the arrival of the holidays in Chicago. Four Seasons families are invited to take in the spectacular nighttime parade down Michigan Avenue from the Lakeview Ballroom. Led by Mickey Mouse and Minnie Mouse of The Walt Disney World Resort, the parade features fabulous floats, giant helium balloons, marching bands, celebrities, musical performances, Santa Claus, fireworks and more including illuminating one million lights on Michigan Avenue's 200+ trees. Saturday, November 18, 2023, 3:30-6:00 pm. In-house guest experience; call 312 280 8800 for tickets.
2. Black Friday Brunch - Celebrate the start of the festive season and join Adorn Restaurant and 900 Shops for an unforgettable day of luxury retailers, delicious food, festive drinks and live music. Friday, November 24, 2023. Reservations.
3. Festive Afternoon Tea - Festive high tea with a thoughtful twist. From November 25, 2023, winter wonderland-inspired tea is back featuring savoury bites and sweet treats while benefiting the Chicago community. Guests are encouraged to bring a box of lights to join in the Hotel's efforts to "Light up Lawndale" this season. November 25 through December 31, 2023. Reservations.
4. Mile High Cocktail Club - For an extraordinary speakeasy experience, take the elevator to the forty-sixth floor to find a cocktail destination like no other in Chicago. Bask in golden hour with some of the best sunset views in the city perfectly complemented by bespoke beverages. Reservations are required; seatings at 5:00 and 8:00 pm. Thursday through Saturday until February 15, 2024.
5. Santa's North Pole Breakfast - Four Seasons Hotel Chicago is the top choice for global travellers and this festive season is no exception, with holiday celebrity Santa Claus joining the Hotel to host a morning of jolly breakfast bites and surprises. Guests are welcome to participate in the toy drive for Chicago Cares and the Lawndale community. Sunday, December 17, 2023, reservations.
6. Dive-In Holiday Movies - This winter, enjoy festive movies in the new waterfall-edge pool at The Spa. Guests are invited for special viewings of iconic winter tales. Share popcorn and holiday cookies with festive floaties to make for a family movie night to remember. Every Friday and Saturday in December 2023 from 7:00 pm. In-house guest experience; call 312 280 8800 for tickets.
7. "That's a Wrap" Bar - Trade newly purchased items for a glass of bubbles at the gift-wrapping bar located in the lobby and return to expertly curated presents. Available every Saturday in December 2023.
8. Letters to Santa - For guests looking for a direct line to the North Pole, Hotel mascot Sammy the Skyscraper has organized a Four Seasons Santa Mailbox conveniently accessible as young travellers check in. Custom letters and envelopes will be available for Christmas wish correspondence. Each mailed letter will receive a special treat from Sammy confirming the note is on the way to the North Pole. Available daily, from November 25, 2023.
9. Live in the Lounge - Experience a curated music residency of varied musical styles with Live in the Lounge, a partnership with BELLOSOUND, featuring music that is expertly tailored and reflective of Chicago's diverse music scene. Enjoy performances on select nights by local artists in genres such as jazz, blues, house and more. Get in the groove with Adorn's custom Spotify playlist. Adorn's music residency is live every Thursday, Friday, Saturday evening and Sunday brunch.
10. Festive Craft Corner - Join the talented pastry team for a sweet cookie decorating mini session or take time to create with the family at the Winter Wish Ornament Bar. Available to guests of all ages, the craft corner harnesses the magic of the holidays with a festive takeaway filled with wishes for this special time of year. Available Fridays in December 2023 between 2:00 and 4:00 pm.
11. Winter Wonderland Turndown - Fun and interactive, this holiday-inspired experience transforms a guest room into a mini snow globe complete with an indoor snowball setup. Available in December. In-house guest experience; call 312 280 8800 for Concierge.
12. Festive In-Room Cart Experiences - Order festive cheer to in-room with the famous ice cream or martini cart. These classic carts are stocked with magnificent martinis or sweet treats and festive toppings for the family. Book as an in-room treat; available daily between 4:00 and 6:00 pm.
Memorable Holiday Brunches
This Thanksgiving, Executive Chef Michael Rollinson invites guests to discover his playful take on Thanksgiving brunch. The Duck, Duck, Turkey Thanksgiving experience will delight guests with bountiful spreads and gourmet stations. Savour decadent dishes of Duck Confit Truffle Mac N' Cheese, Brown Sugar Roasted Duck Breast and Cranberry Sauce and Roasted Herb Stuffed Turkey Leg, Vanilla Parsnip Puree, Cherry Sauce. For lighter fare, Chef has prepared a bright chilled seafood bar with Snow Crab, Oysters and Lobster Tail. To complete the celebration, try one (or all) pumpkin desserts hand-crafted by the pastry team such as Spiced Pumpkin & Dulcey Cheesecake and Pumpkin Bundt Cake with Brown Butter Cream Cheese Icing. Seatings are available Thursday, November 23, 2023, 11:00 am – 6:00 pm. Reservations.
For a Christmas Day spread with a little extra, explore Chef Rollinson's Christmas Nutcracker Brunch. Enjoy all the traditional holiday brunch fare with extraordinary European-inspired dishes such as Roasted Leg of Lamb with Rosemary Truffle Jus, Roasted Monk Fish, White Bean Cassoulet and Carved Braised Red Cabbage. Indulge in traditional festive sweets with a twist such as Coffee & Hazelnut Bûche de Noël, Red Wine Apple Crumble and Peppermint Dark Chocolate Whoopie Pies. Seatings are available Monday, December 25, 2023, 11:00 am – 5:00 pm. Reservations.
Adorn the Night with Festive Gatherings
Join Adorn Executive Chef Richie Farina for a special Friendsgiving dinner with Top Chef, Food Network star, and friend, Chef Mei Lin. Richie and Mei present the ultimate foodie Friendsgiving experience with five courses of culinary creativity in Adorn's intimate semi-private dining room. Thursday, November 16, 2023, 7:00 pm. Reservations.
At the intersection of creativity and community, Adorn's powerhouse craftspeople have prepared extraordinary dining experiences to satiate any festive gathering. From Executive Chef Richie Farina's dazzling, ingredient-driven a la carte and tasting menus, and wine pairings from industry-leading Sommelier duo Colin Hofer and Owen Huzar to Executive Pastry Chef Bharat Dharmwani's unique sweet creations, and Lead Bartender Joshua Sargeant's brilliantly balanced craft cocktails, celebrations are made special at Adorn.
Adorn's Live in the Lounge residency turns up the volume on celebratory gatherings featuring recognised musician and DJ performances with world influences. Thursdays through Sundays, guests can enjoy a roster of varied musical styles from South American guitarists and veterans of the Chicago jazz scene to DJs who spin house, funk, and disco. Taken together, these artists produce a soundtrack that celebrates both the restaurant and the city's eclectic energy and history.
To make reservations book online, or call 312 280 8800.
Steeped in Season's Traditions
Festive Afternoon Tea, launching on November 26, 2023, is a vibrant holiday twist on a classic tradition. Experience the ultimate joyful afternoon treat, perfect after a busy day of shopping or as a special get–together of family and friends. The winter wonderland-inspired tea features delightful savoury and sweet treats from the culinary team. Steeped in the art of the draw, the tea service boasts more than twenty-five of the finest varietals from Chicago-based tea aficionados Rare Tea Cellar.
In the spirit of giving, guests will have the opportunity to participate in the Hotel's holiday light drive in support of Light Up Lawndale, an annual placemaking effort for Lawndale's festive décor in Lawndale's North and South neighbourhoods.
New Year's Eve Celebrations for All
Gourmands are invited to join Chef Richie for a sensational five-course dining experience with bespoke lavish adornments such as Alba White Truffle and Kaluga Caviar service alongside expertly curated wine pairings to impress. Guests will revel in live music and special festive moments throughout the experience ensuring a special start to the year to come. Sunday, December 31, 2023; seatings at 6:00 and 8:30 pm. To make reservations book online, or call 312 280 8800.
For young festive-goers, Concierge has special kids' New Year's activities and babysitting options to ensure a fun-filled experience for all the family.
Let It Glow at The Spa
This festive season, take some time to decompress and unwind with the Hotel's health and wellness experts. Treatments have been infused with merry moments and joyful ingredients to ensure that guests can enjoy the holidays - mind, body and soul.
Expanding services this winter, the Spa team is thrilled to offer the ultimate glow-focused signature treatment trio featuring THE METHOD by Augustinus Bader, 111Skin's Rose Gold Facial, and HydraFacial. Each service includes a complimentary beverage and day pass to The Spa facilities. To reveal a glowing complexion just in time for the holidays, book a treatment by visiting The Spa.
Festive Getaways
Join the festive fun for a memorable holiday retreat that includes special seasonal amenities, a USD 50 donation to Chicago Cares, and daily valet. This offer is available today when booking a minimum of two nights. This offer is valid until December 28, 2023. Black-out dates may apply.
Experience iconic luxury reimagined this festive season at Four Seasons Hotel Chicago. To make reservations now, call 312 280 8800 or book online.
---
---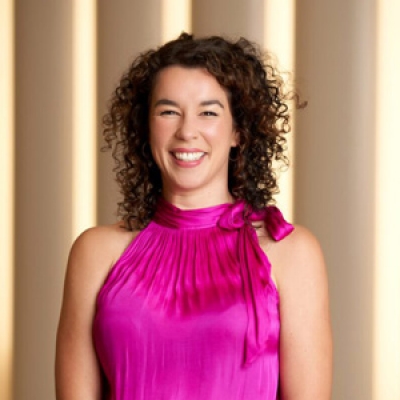 Ciara Merouan
Director of Public Relations
120 East Delaware Place
Chicago, Illinois 60611
USA
---
Four Seasons Hotel Chicago
PRESS KIT

Visit Four Seasons Hotel Chicago Website