Dine, Spa and Stay: Celebrate the Magic of Early Summer at Four Seasons Hotel Tokyo at Otemachi
May 26, 2021,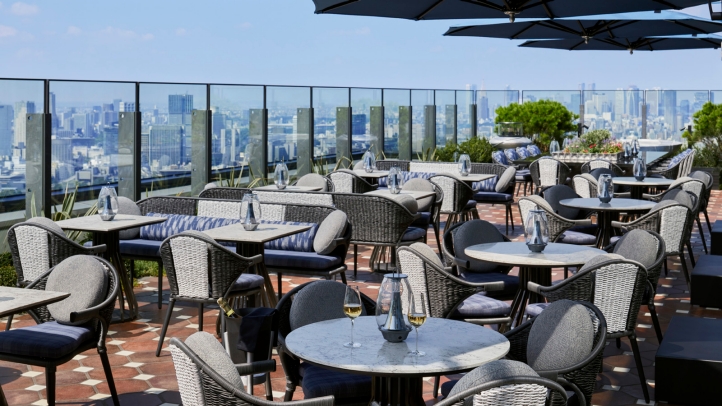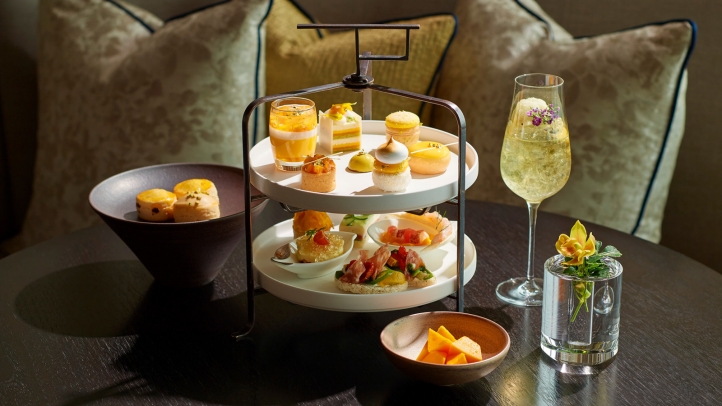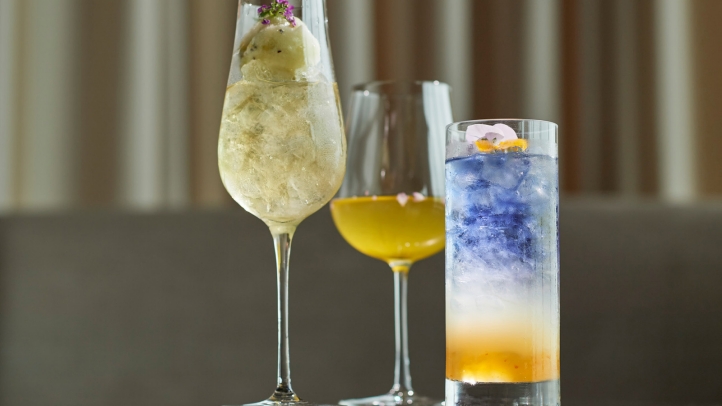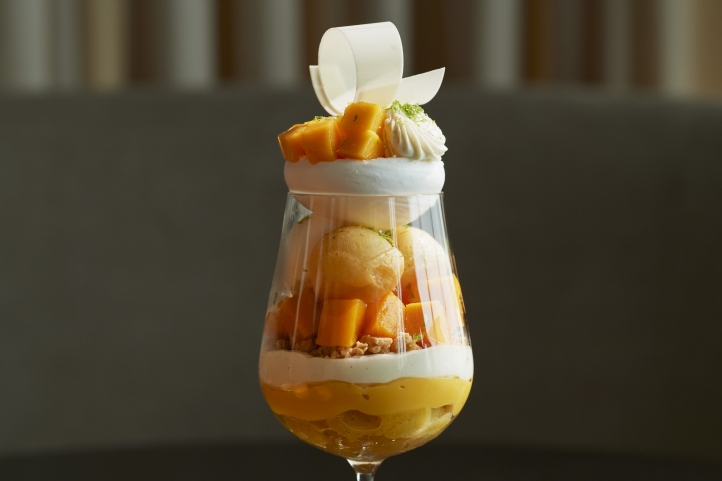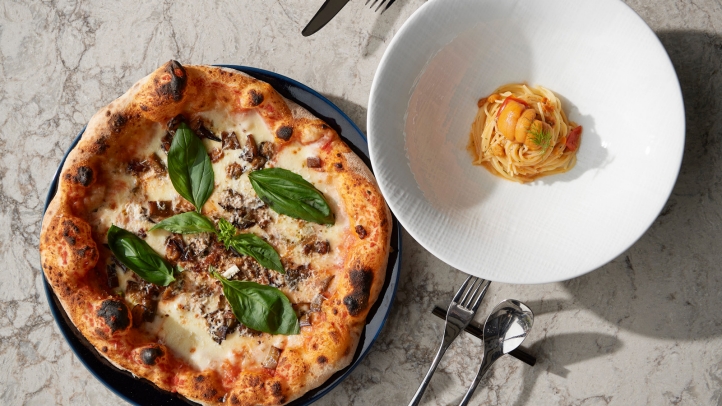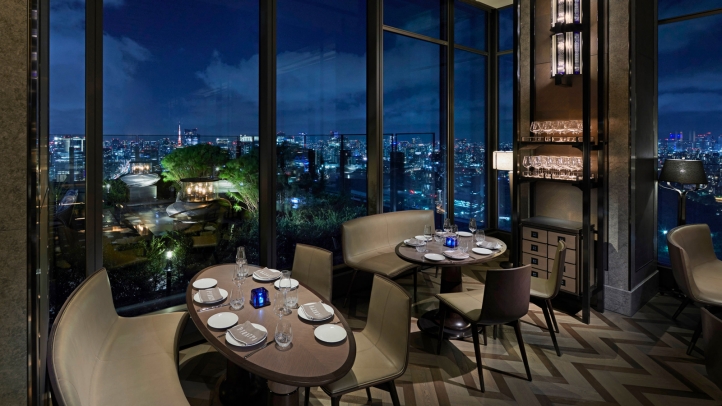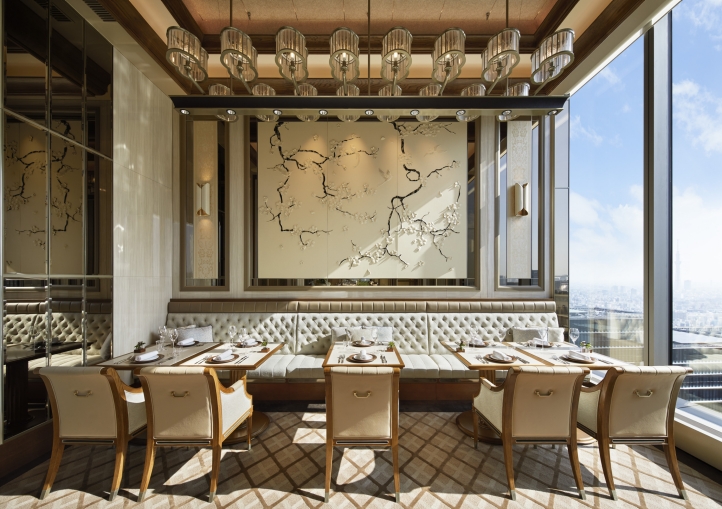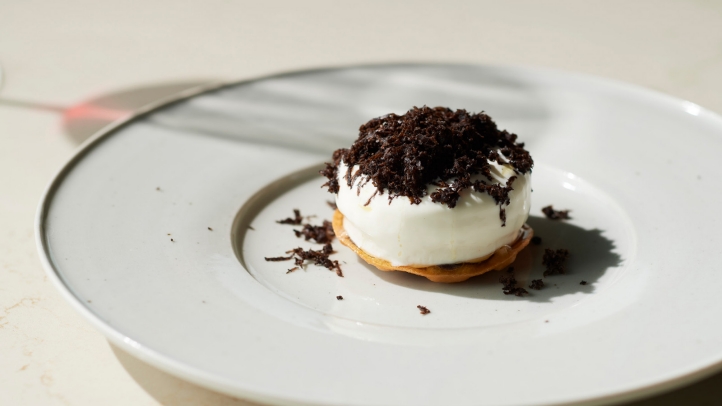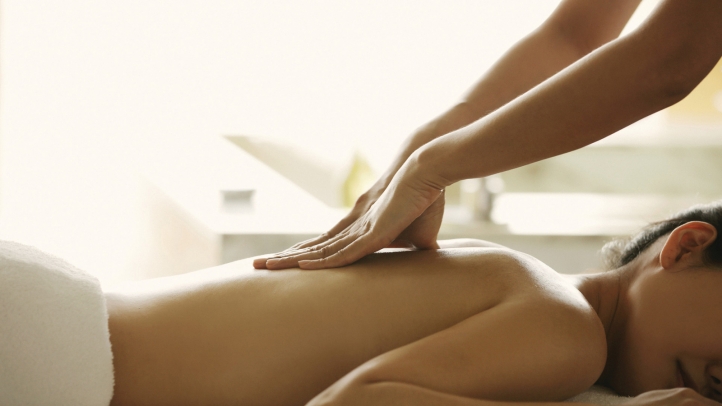 As June arrives, summer comes to Tokyo – a season of lush green landscapes and invigorating breezes that uplift the city's spirits. Four Seasons Hotel Tokyo at Otemachi pays homage to early summer with an inspiring program of gastronomy, healing treatments and accommodation offers. Located on the 39th floor, the Hotel's sky-high settings overlook greenery of the Imperial Palace Gardens as well as breath-taking views of Tokyo city.
THE LOUNGE 
Mango Summer Afternoon Tea
This multisensory Afternoon Tea features twelve signature sweets and savouries, vibrant with tropical fruits and fine detailing. Taking centre stage are luscious Japanese mangoes, in season during the early summer months, with pineapple, lime and passionfruit adding their bright flavours. The desserts are crafted by Executive Pastry Chef Yusuke Aoki, who mastered the art of making elegant pastries with tropical fruits during his time in Bali.
Seating at 11:00 am, 1:00 pm and 3:30 pm
Weekday JPY 6,800, weekend JPY 8,855
Exotic Mango Parfait
Decorated like a work of art, this two-layered summer-only mango parfait spells love at first sight. Floating like a cloud in the glass is a vacherin, filled with lime cream and delicately tethered to fresh mango. The lower layer features an abundance of mango on a moist rum-soaked baba, topped with refreshing coconut sorbet – a medley of different flavours to surprise and delight the taste buds.
PIGNETO
A Trip Around Italy: Sicily
Travel to Italy in the heart of Tokyo. Each month, PIGNETO unveils a special menu that transports diners to a different Italian region. This June, discover the delicious charms of Sicily, a historic island with a warm climate and beautiful coastline. Dishes feature swordfish, oranges and modica (cacao), a signature Sicilian product. With first-hand experience cooking in the kitchens of Sicily, Chef Yoshihiro Kigawa brings a wonderful authenticity to this culinary journey.
Tuesday, June 1 to Wednesday, June 30, 2021

Six courses, JPY 13,000
est
Early Summer Menu
Envisioned by Michelin-starred Chef Guillaume Bracaval, the seasonal menu at est is woven around the tastes of summertime. Savour the finest flavours of the season, including natural golden conger eels from Nagasaki and Kumano beef raised in a pure environment in Okayama. These Japanese ingredients are procured from trusted producers by the Chef himself.
Lunch
Two courses, JPY 7,500
Three courses, JPY 10,000
Chef's Menu "Emotion" with seven courses, JPY 16,500
Dinner
Chef's Omakase Menu "Saison" with seven courses, JPY 20,000
Chef's Omakase Menu "Terroir" with eight courses, JPY 25,000
An la carte menu is also available at est.
Australian Truffle Course
Discover a luxurious, limited-edition course starring Australian black truffle served with Japanese summer ingredients. Wrapped in a rich yet mellow aroma, this hearty favourite indicates the arrival in Tokyo. Chef Guillaume Bracaval's signature tofu cheese is decorated with Australian black truffles right at the table, while Pastry Chef Michele Abbatemarco crafts a rare dessert featuring chocolate gateau on truffle.
Available daily through June 10, 2021
JPY 32,000
THE SPA
Suzukure Minazuki
Aligning with the turn of the season, THE SPA features a special new treatment each month. Drawing on the power of aqua and ocean pearls, this nerve-balancing treatment infuses the body with the freshness and energy of early summer. A mineral-rich exfoliation softens the skin, followed by targeted palm pressure to remove excess body fluid and regenerate skin cells. As the final step, a signature marma massage restores emotional balance.
Available daily through June 2021
JPY 53,130 (120 minutes): foot ritual, scrub, full body massage, marma massage
Global Wellness Day
Inspired by the belief that one day can change your whole life, Four Seasons presents a day-long program on Global Wellness Day, aimed at improving physical and mental wellbeing. These inspiring activities offer an opportunity to pause and reconsider the importance of health and vitality in daily life. From calming meditations to energising workouts, all experiences are complimentary for in-house guests and local spa members.
Saturday, June 12, 2021
Reservations available on first come first serve basis - RSVP to Spa.Otemachi@fourseasons.com
Accommodation
Return Guest Benefits - Four Seasons Hotel Tokyo at Otemachi offers attractive welcome-back benefits to express their thanks for the continued patronage of guests. Those who stay at the Hotel through December 29, 2021 receive exclusive perks upon their next stay, including dining experiences, spa treatments and complimentary nights.

My Japan with Four Seasons - Enjoy generous welcome-back benefits by Four Seasons Japan, valid across both Hotels in Tokyo and one Hotel in Kyoto. Until December 29, 2021, returning guests receive exclusive perks such as welcome cocktails, room upgrades, and savings on dining and spa treatments.
Unless otherwise specified, the prices include consumption tax and service charge.
For dining reservations: 03 (6810) 0655
For spa bookings: 03 (6810) 0660
For accommodation queries: call 03 (6810) 0630
For any other information: 03 (6810) 0600
Guests can also contact the Hotel via the Four Seasons Chat App.
---
---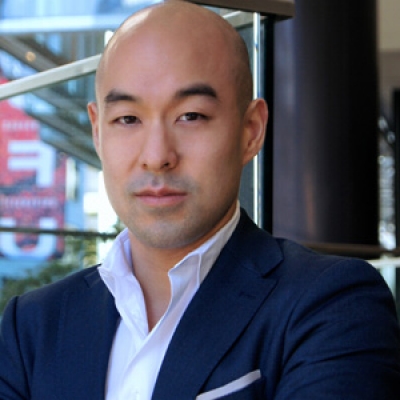 Shingo Kido
Director of Public Relations and Communications
1-2-1 Otemachi
Chiyoda-ku, Tokyo, 105-0021
Japan