SÉZANNE at Four Seasons Hotel Tokyo at Marunouchi Honoured with Michelin Star Within Six Months of Opening
December 8, 2021,
The latest edition of the Michelin Guide Tokyo announced the recipients of its coveted stars via a virtual ceremony on November 30, 2021. SÉZANNE, the signature French restaurant at Four Seasons Hotel Tokyo at Marunouchi, has been awarded one Michelin star.
This remarkable achievement comes less than six months after the dining destination opened with a brand-new culinary concept, reimagined interiors, and an award-winning team from around the globe. Located on the 7th floor of the Hotel, SÉZANNE hosts a dynamic dining journey in the heart of Tokyo. Guests can discover classically rooted modern French cuisine by Chef Daniel Calvert, complemented by Pastry Chef Elwyn Boyles' repertoire of beautifully balanced desserts.
"We're absolutely thrilled, obviously. Receiving a Michelin star is the highest honour in the world of gastronomy," says Daniel. "Thank you to all of our patrons and partners for their support. We will continue to strive to make every dining experience exceptional for our guests."
General Manager Charles Fisher also expressed his pride and gratitude: "The recognition is even more meaningful given the challenges we have all faced this past year. The team at SÉZANNE rose to the occasion with their unwavering commitment, hard work and incredible poise. On behalf of the Hotel, I would also like extend a heartfelt thank you to the Michelin Guide Tokyo."
Precision Meets Poetry
Dishes at SÉZANNE are crafted with a light touch and plated with flawless precision. As Daniel notes: "Everything on the plate is there for a reason." Using a technique-driven approach, he focuses on updating classic recipes and personalising courses – sometimes even within the same seating.
Regularly-updated degustation menus feature fine seasonal ingredients procured from prefectures around Japan, accompanied by a selection of Champagne, wine and sake curated by Sommelier Nobuhide Otsuka. Guests can begin with drinks at the Champagne Lounge, backdropped by inspiring views of Tokyo, then take a seat in the contemporary dining room, where the show kitchen offers glimpses of the cookery process. Restaurant Manager Simone Macri welcomes diners with warmth and engaging table service, creating a series of memorable moments. The journey concludes with a classical dessert experience by Pastry Chef Elwyn Boyles, whose artful creations are centred around flavour and balance.
The restaurant's poetic interiors have been brought to life by acclaimed designer André Fu. "Our aim was to engage the senses, thus allowing Daniel's layered yet pure cuisine to take centre stage," he says. Reflecting André's signature language of relaxed luxury, the interiors are fresh, modern and tactile, layered with subtle French detailing and touches of Japanese artistry.
The Chef's Table offers an intimate first-person experience of SÉZANNE's orchestra-like performance. Hosted personally by Daniel, this gourmet feast is infused with the visual energy of the kitchen.
About Chef Daniel Calvert
From a low-key commuter town in southeast England to star-studded kitchens in London, Paris, New York and Hong Kong, Daniel Calvert's self-propelled rise to stardom is the stuff of dreams. He crossed the Atlantic to hone his skills as sous chef at Per Se in New York City, followed by a placement at Epicure at Le Bristol in Paris – both reputed establishments with three Michelin stars. Living and working across several of the world's culinary capitals has made Daniel an open-minded chef, with a willingness to embrace versatile cultural influences and ingredients.
About the Michelin Guide
The Michelin Guide, first published in France in 1900, is highly regarded as the industry benchmark and the highest recognition of exemplary restaurants in the world. The guide's anonymous inspectors rate restaurants based on product quality, preparation and flavours, personality, value and consistency. The Michelin Guide Tokyo debuted in 2008, with the Japanese capital famously being home to more starred restaurants than any other city in the world.
---
---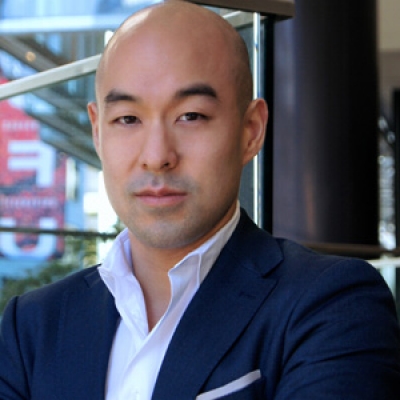 Shingo Kido
Director of Public Relations and Communications
1-2-1 Otemachi
Chiyoda-ku, Tokyo, 105-0021
Japan