SÉZANNE at Four Seasons Hotel Tokyo at Marunouchi Ranked #17 on Asia's 50 Best Restaurants List
The season of accolades continues for the French restaurant, led by Michelin-starred chef and culinary visionary Daniel Calvert
March 29, 2022,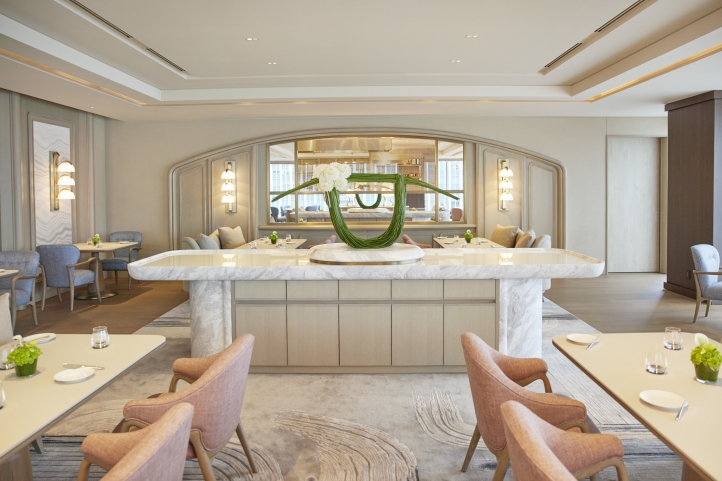 SÉZANNE at Four Seasons Hotel Tokyo at Marunouchi has been awarded a coveted spot among Asia's 50 Best Restaurants 2022, debuting at #17 on the prestigious list.
Announced on March 29, 2022 via a glittering ceremony held simultaneously across Tokyo, Bangkok and Macau, the ranking puts SÉZANNE in an elite group of culinary trailblazers across Asia. This accolade comes close on the heels of the restaurant winning its first Michelin star a few months ago.
What makes both achievements all the more impressive is that SÉZANNE has been open less than a year. The restaurant hosts a dynamic dining journey in the heart of Tokyo, where guests can discover classically rooted modern French cuisine by Chef Daniel Calvert, complemented by Pastry Chef Elwyn Boyles' repertoire of beautifully balanced desserts.
"We are thrilled and honoured to be chosen as one of Asia's 50 Best Restaurants. This recognition is a result of the team-oriented culture of SÉZANNE, starting in the kitchen and mirrored in the dining experience created by Simone Macri," says Chef Daniel. "It means a great deal to us to have gathered such support in a new city. We look forward to working even harder for Tokyo."
Precision Meets Poetry
Known for his technique-driven approach, Chef Daniel employs modern techniques to update classic French recipes. Dishes are crafted with a light touch and plated with precision – "everything on the plate is there for a reason." The regularly-updated menus are compiled with fine seasonal ingredients, procured from prefectures across Japan.
Take, for instance, the corn sourdough. Made from Hokkaido corn, renowned for its sweetness, each loaf at SÉZANNE traces a carefully designed route. After being slow-dried for a week, the kernels are plucked from the cob to make polenta, then naturally leavened with a homemade yeast created by Chef Daniel several years ago. The deep-hued, corn-flecked slices are paired with a salted and beautifully cultured fresh butter from Brittany.
Award-Winning Team
The food is complemented by a fine selection of Champagne, wine and sake curated by Sommelier Nobuhide Otsuka. As a Krug Ambassador, SÉZANNE also happens to be one of the few places in the world where guests can experience the distinctive Champagnes of Maison Krug.
Restaurant Manager Simone Macri welcomes diners with warm hospitality and engaging table service, creating a series of memorable moments. The dining journey concludes with a classical dessert experience by Pastry Chef Elwyn Boyles.
Designed for Epicures
The restaurant's interiors have been brought to life by acclaimed designer André Fu. "Our aim was to engage the senses, thus allowing Daniel's layered yet pure cuisine to take centre stage," he says. Reflecting a language of relaxed luxury, the interiors are fresh, modern and poetic, layered with subtle French detailing and touches of Japanese artistry.
For an intimate first-person experience of SÉZANNE's orchestra-like performance, guests can reserve the Chef's Table. Hosted personally by Chef Daniel, this gourmet feast is infused with the visual energy of the kitchen.
About Chef Daniel Calvert
From a low-key commuter town in southeast England to star-studded kitchens in London, Paris, New York and Hong Kong, Daniel Calvert's self-propelled rise to stardom is the stuff of dreams. He crossed the Atlantic to hone his skills as sous chef at Per Se in New York City, followed by a placement at Epicure at Le Bristol in Paris – both reputed establishments with three Michelin stars. Living and working across several of the world's culinary capitals has made Daniel an open-minded chef, with a willingness to embrace versatile cultural influences and ingredients.
About Asia's 50 Best Restaurants
The Asia's 50 Best Restaurants list was created by the Asia's 50 Best Restaurants Academy, an influential group of more than 300 leaders in the restaurant industry across Asia. Spanning six voting regions across the continent, the list is published by William Reed Business Media and known for showcasing exceptional chefs, rising culinary trends and ground-breaking dining experiences.
---
---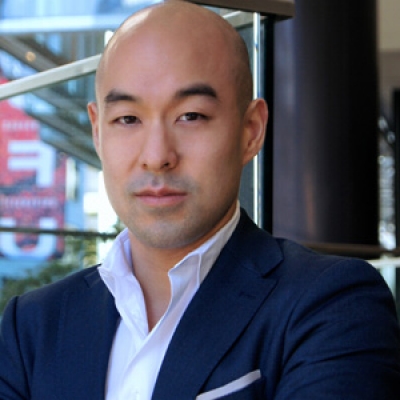 Shingo Kido
Director of Public Relations and Communications
1-2-1 Otemachi
Chiyoda-ku, Tokyo, 105-0021
Japan