The Star of the North: Minnesota Talent on Display at Four Seasons Hotel Minneapolis
September 1, 2022,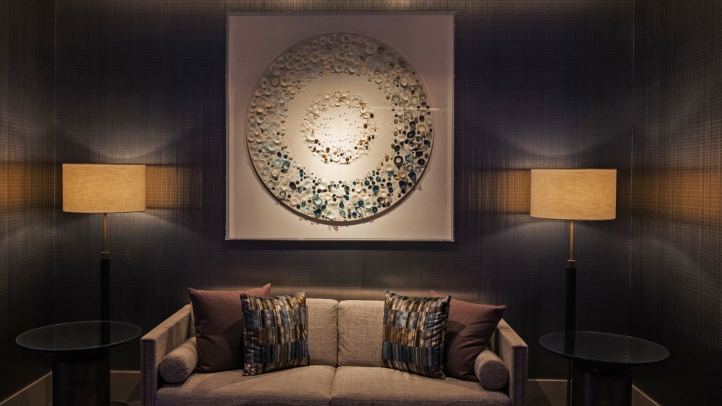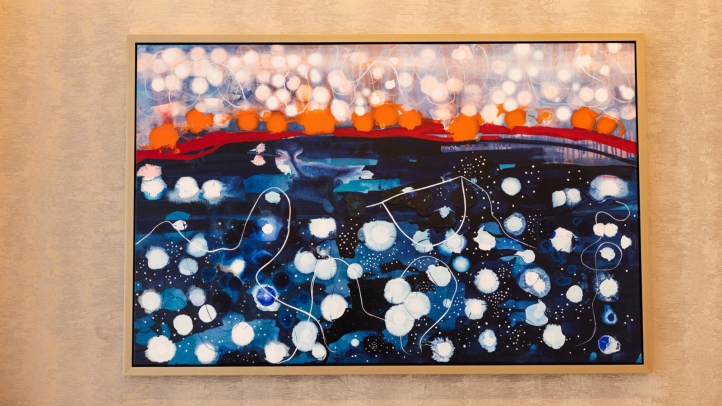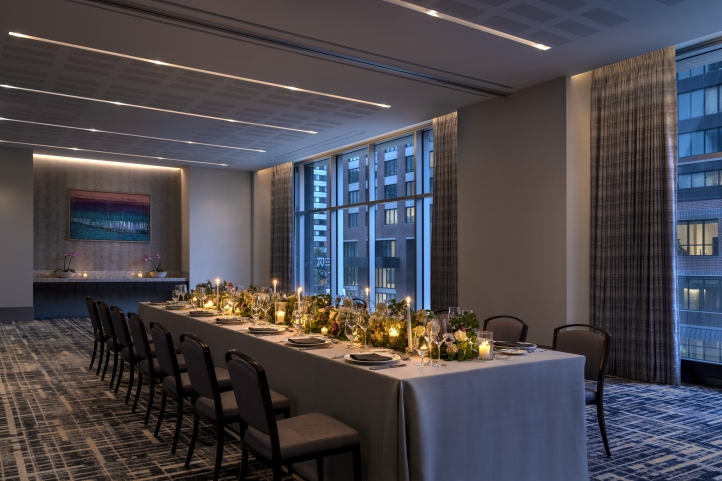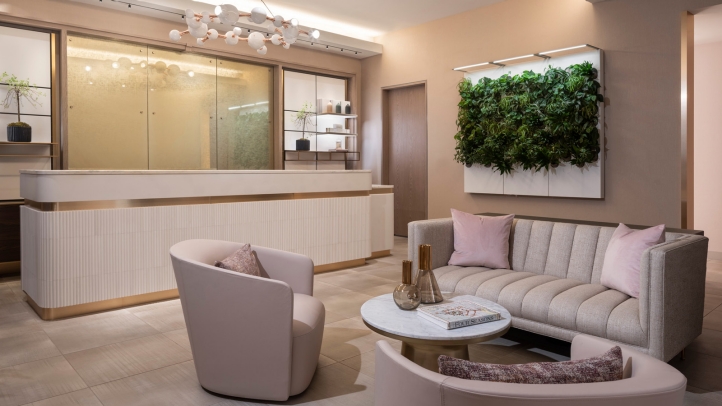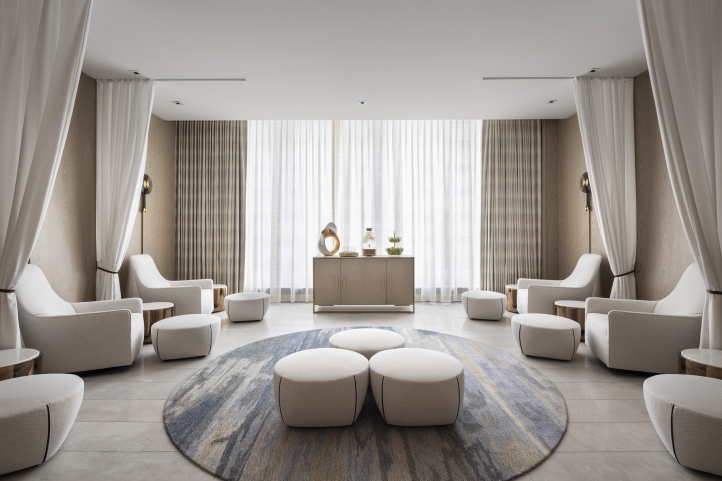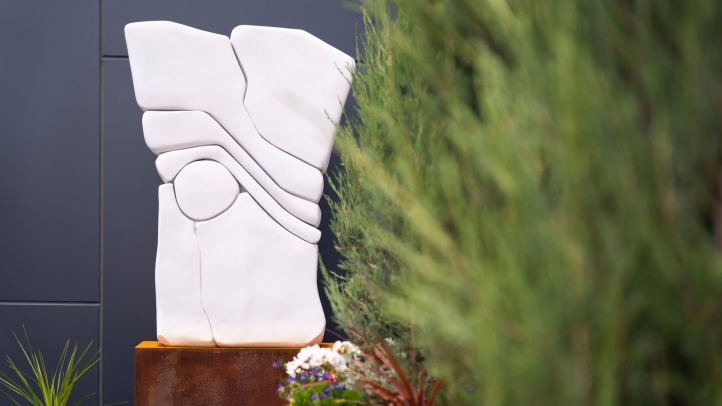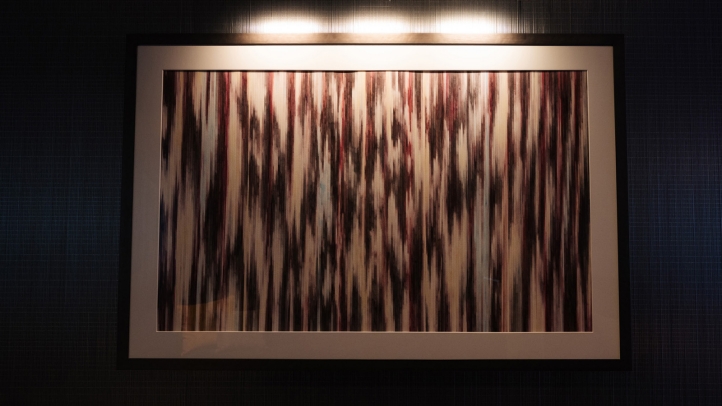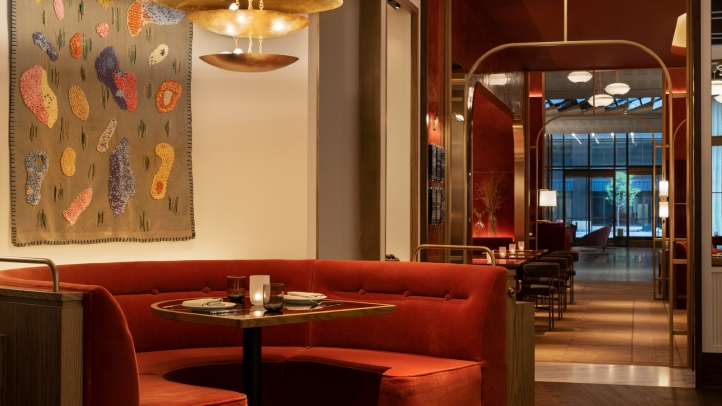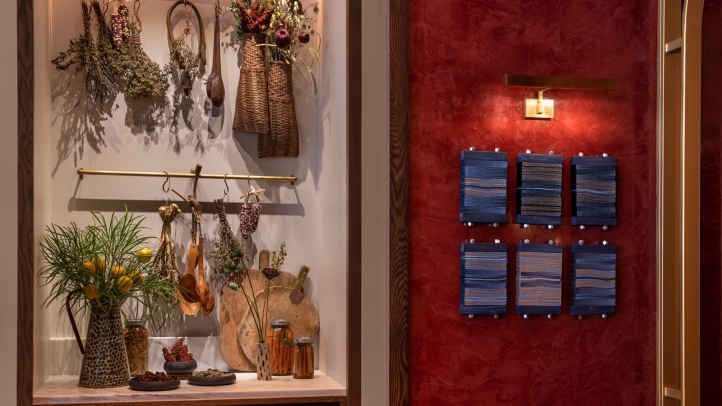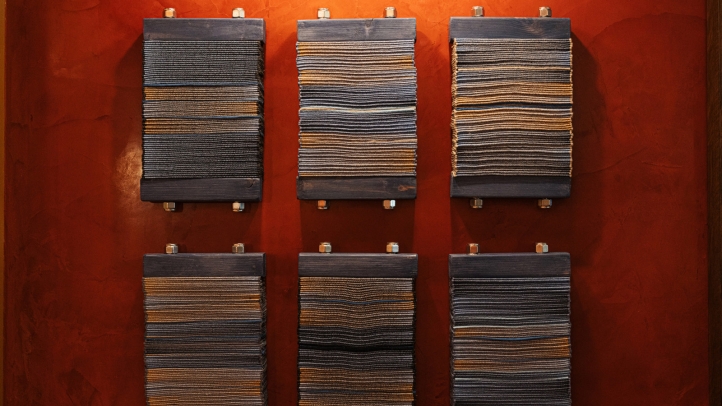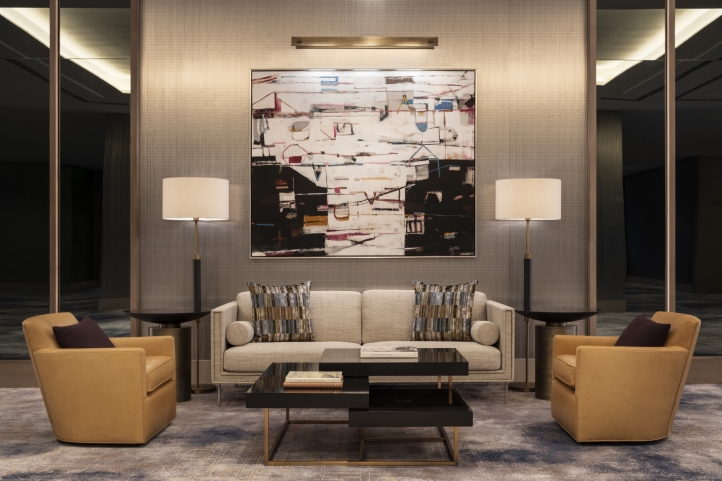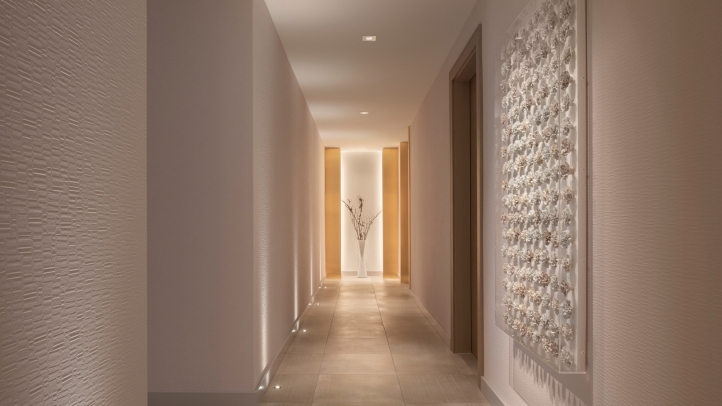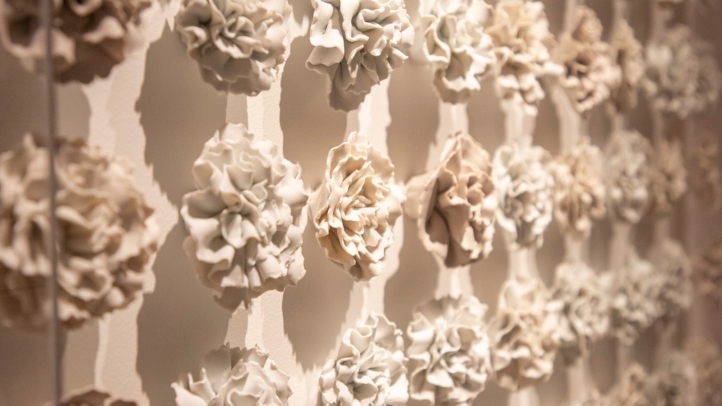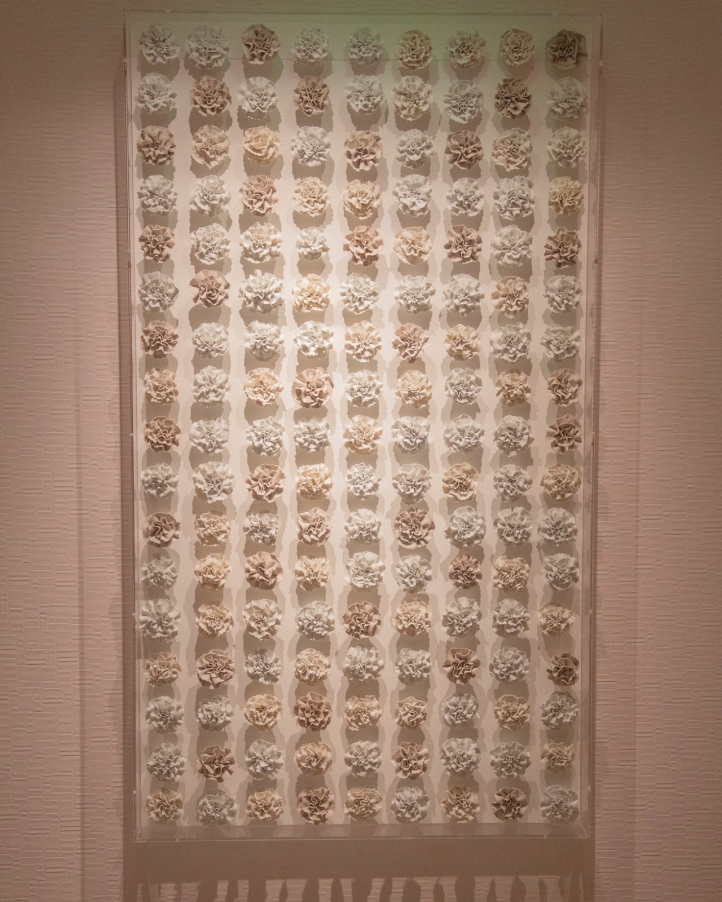 Four Seasons Hotel Minneapolis beckons travellers and locals alike with stunning architecture, shining exteriors and modern and sustainable design. Inside, experience warm welcomes, heartfelt hospitality and an art collection that turns our halls into a bona fide arts destination. From the lobby to the rooftop and every space in between, Four Seasons Hotel Minneapolis features a unique and varied collection of original art — with many pieces created by artists who hail from the Twin Cities or fashion their work here in Minnesota. Curated with help from Soho Myriad, these pieces showcase our area's rich talent and capture Minnesota's varied topography, beloved seasons and vibrant culture.
With this guide, we invite you to get to know the Minnesota artists whose work is on display at Four Seasons Hotel Minneapolis. Then, please drop by and stroll the property to see the pieces in person. We look forward to welcoming you!
The Piece: Close Before Striking
Created by Minneapolis-based artist Laurie Borggreve, Close Before Striking features metal, glass, resin, tinted adhesive, embroidery thread, vintage matchboxes and matches combined on an Ultraleather surface — a PVC-free faux leather material.
Borggreve's highly-detailed mixed media sculptures and installations are created by combining hundreds — often thousands — of materials. Through sculpture and installations, she tweaks the way conventional objects can be used and seen, inviting the viewer to consider a new point of view.
Borggreve's work is also on display in two of Chef Gavin Kaysen's restaurants: Mara and Demi, as well as the Minneapolis Public Service Building.
The Pieces: Big Freaking Lake and Snow and Field
Positioned on opposing walls in our Nicollet Island room, Big Freaking Lake and Snow and Field are both part of Brian Frink's Magical Landscapes series, inspired by the otherworldly beauty of nature, with Minnesota and Wisconsin often taking centre stage. Using graphite acrylic on canvas, Frink creates abstract representations of the Northwoods, evoking the poetry and stillness of the natural scenery.
Frink's paintings and drawings explore the landscapes of the upper Midwest, and his repertoire also includes many still-life drawings of everyday objects.
Frink recently retired after more than 30 years as an art professor and former department chair at Minnesota State University. He works out of Poor Farm Studios, a nineteenth-century country home, studio and community gathering space for art and culture located near Mankato, Minnesota. He has received a wide range of awards throughout his career, including two McKnight fellowships and a National Endowment for the Arts Fellowship.
The Piece: Migration and Motion Series 1-6
Created by Minneapolis-based artist Emily Donovan, the Migration and Motion Series 1-6 paintings stretch five feet by two feet and provide a soothing, natural entry into our tranquil spa.
Donovan's paintings start with handmade dyes. She researches recipes and methods from a wide range of cultures and historical periods, then creates dyes with locally foraged plants, employing traditions that have been passed down through generations. Through this medium, Donovan uses natural materials to explore the natural world, inviting viewers to think more deeply about our connection to the environment.
Donovan works out of the Northrop King Building in Minneapolis' Northeast neighbourhood. She's exhibited her work around the Twin Cities, and to encourage those who are interested in natural dyes, she shares a video on making your own natural dyes on her website.
The Piece: Furls in White 1-6
Through ceramic sculptures, vases and additional pieces, Minnesota-based ceramicist Lenore Rae Lampi's birch bark series depicts the fluid, lyrical and intricate shapes and textures of a scroll of birch bark. Lampi's Furls in White 1-6 brings a dose of the Minnesota Northwoods into The Spa, adding tranquillity and reminding us of our connection to the natural world.
Exhibited across the globe, Lampi's work centres in nature. While well-known for her birch bark series, Lampi has also explored other elements of nature through ceramics, including lily pads, cactuses, water and more.
The Piece: Nature's Forces
Dubbed Nature's Forces, sculptor Dennis Kalow's piece is a pitch-perfect addition to Riva Terrace. Made from epoxy weather-resistant plaster, clay and steel, it's designed to withstand Minnesota's extreme weather conditions while also adding an aesthetic energy equally as exciting as the terrace's view of the surrounding city.
Throughout his more than 50-year career - which includes more than a decade as an architect - Minneapolis-based Kalow has explored a wide range of mediums through his sculpture practice, including clay, wood, metal, stone, finishes and more. He's greatly inspired by his own experiences, namely the shifting nature and powerful forces of personal relationships.
In addition to showing his work across Minnesota and the Midwest, Kalow is also an arts educator. He has taught globally in places such as Japan and Venezuela and locally at Cannon Falls High School in Minnesota.
The Piece: Mars Violet, Great Basin, Length of Light No, Evergreen
In these watercolour-on-paper pieces, Minneapolis-based artist Jennifer Gilles deconstructs natural elements by amplifying small, intricate details, including the minute, ever-changing quality of light.
Gilles's paintings typically reinterpret vast, visual landscapes - both natural and artificial - distilling them down by focusing on the intricacy of colour and small details. For Gilles, painting is as much about the act as it is the outcome: She believes painting can be a meditative experience for both the artist and the audience.
Gilles's work has been exhibited around the Twin Cities, and she has pieces on permanent display at the public library in Lake City, Minnesota.
The Piece: Blooming Prairie
Positioned behind a Hollywood banquette in Mara, Minneapolis-based artist Joan Kloiber's wall hanging uses intricate hand-embroidery and natural fabrics and materials — almost mirroring the experience of Chef Gavin Kaysen's well-crafted, Mediterranean-inspired dishes.
Kloiber's work features fibre and fabric, and often reflects the imperfections of nature. While she has spent her decades-long career working with fabrics - adding and embellishing through dyes, embroidery and paint - and in recent years, she has been drawn to both the process and the result of felting. In felting, Kloiber takes natural fibres such as wool and silk and melds them together using felting needles - or just water and friction. Felting allows Kloiber to take her art, including wearable pieces, to a new creative place, as it creates a more intentional, deliberate process through the fabric's manipulation while resulting in an altered material that can create new, self-supported shapes.
Kloiber works out of the Northrop King Building in Northeast Minneapolis. Her work has been featured around the world at exhibitions and galleries, and she has been a featured artist at the Minneapolis Institute of Art.
The Piece: Chromatic Book Blocks
Working out of a studio space and gallery in South Minneapolis, multidisciplinary artist Susan Hensel created Chromatic Book Blocks, a series of wall sculptures inspired by the pages of a closed book. Though each piece contains different hues, they're all crafted with the same three thread colours; the unique variations come from the fabric each piece is stitched on.
In her 50-year career, Hensel has focused primarily on embroidery and textile art, and her works include sculpture, digital and manual embroidery, installations, geometric art and much more. She's drawn to embroidery thread because of its relationship to light - namely the reflective aspects - and her latest works play with colour in hard-edge sculptures made from soft materials.
Hensel's work has been exhibited around the country - including at the Museum of Modern Art in New York City - and she has several pieces on display locally at Minnesota Center for Book Arts. She's also a prolific curator, putting her mark on more than 70 shows around the United States and Canada.
The Piece: Wilderness Wi-Fi
The acrylic on canvas painting Wilderness Wi-Fi blends colours, lines and shapes into an abstract piece that stretches four-and-one-half feet by five-and-one-half feet. Created by St. Paul-based artist Derek Meier, the painting provides both something to contemplate when savouring a moment alone or a conversation piece for social gatherings in our pre-function space.
In his work, Meier aims to deconstruct history, cultures and religions, reformatting them into what he thinks of as a shared home. Meier's mixed media work includes paintings, drawings and analog collages and combine a variety of elements, from paints and inks and paper to plastic, fabric, photographs and other unexpected components.
In addition to his own artistic practice - which has been exhibited across the Midwest - Meier also works with artists with disabilities as a Client Service Coordinator and Art Educator at Interact Center for the Visual and Performing Arts in St. Paul and as an Art Outreach Educator through Artistry in Bloomington.
The Pieces: Garlands I and Garlands II
Northfield-based artist Juliane Shibata uses ceramics to create intricate replicas of flowers and other botanical elements. Garlands, situated in the hallway at The Spa, features a grid of more than 150 slightly withered carnations created out of porcelain. Just like in nature, each flower is both unique and the same, with repeating patterns with slight variations in the petals.
While Garlands is composed of entirely ceramic flowers, Shibata often incorporates real flowers into her work as well as a way of contrasting the constant ceramics with the ever-changing, wilting real plant. In addition to large-scale works and installations, Shibata also creates functional pieces, such as ceramic dishes decked in botanicals.
Shibata has taught locally at Carleton College and The College of St. Benedict and St. John's University. She's received numerous awards for her work  including a McKnight Fellowship, and she also co-curated Michi – Distinctive Paths, Shared Affinity: An Exhibition of Japanese-American Ceramic Artists, which was exhibited across the United States.
---
---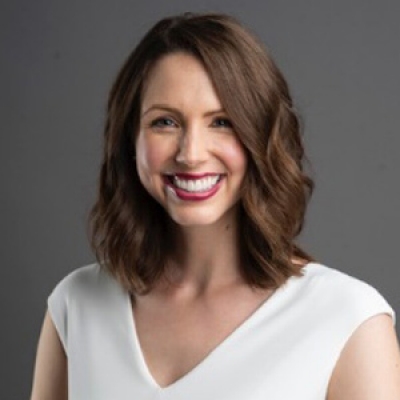 Allie Stoneberg
Director of Communications and Partnerships
245 Hennepin Avenue
Minneapolis, 55401
USA