Back
Best Restaurants in DIFC Based on Your Zodiac Sign
There is no doubt that Dubai International Financial Centre has become the dining dignitary of the city. With a plethora of world-class, mouth-watering restaurants to choose from, the options seem endless. If on a time crunch or simply overwhelmed by the number of fantastic options, how can one choose? Well, at Four Seasons Hotel DIFC, we may have a gambit for you: choosing your restaurant based on your zodiac sign.
Aries
The high energy Aries can be found searching for spicy, aromatic and striking dishes, akin to their personalities. They are easily bored but do not like to play games, so they need a quality restaurant that promises a good time and value for their money. Shanghai Me's 1930s Chinese glamour, boasting rich colours, velvet seating and intricate Chinese décor are bound to give Aries the boldness they long for. The pan-Asian area's most favourite dishes can be found assembled on to one menu at Shanghai Me. Elevated classic creations ranging from Spicy Chicken Wonton Soup to Peking Duck Tacos to Bang Bang Scampi Tempura can be found on the menu. Their drinks menu incorporates some of the most fun glassware for Aries to sip from into the night.
Taurus
Taureans are generally known as the no-nonsense personalities of the group. They search for sincerity, reliability and loyalty in others and as well as their dining outlets. That is why we think La Petit Maison is perfect for our gimmick-free Taurus. This local favourite French restaurant is tucked discreetly in the centre of DIFC yet is far from quiet. The simplicity in décor complements the restaurant's culinary philosophy, which celebrates authenticity and quality. Notoriously impatient, Taureans can be assured that they have something to nibble on from the moment they sit down, since the decorations on the table are edible – well at least the lemon and tomato. While waiting for your Salade de Chou-Fleur, Escargots de Bourgogne and Canard a L'Orange, simply slice up your tomato, drizzle some olive oil and lemon, sprinkle some salt and pepper and you have yourself a refreshing appetiser. Of course, our Taurus loves a good dessert so do not forget to end your evening with LPM's French Toast with Spice Ice Cream.
Gemini
The pickiest eater of the zodiac signs can trust that Zuma can satisfy their palate. Deemed as one of Dubai's best restaurants, this modern Japanese restaurant is busy day and night. Their success stems from the delectableness of every dish that comes out of their three-part kitchen as well as their efficiency to serve up your order in an incredibly timely manner. Can't choose between salmon or tuna? Don't worry, Zuma's Salmon and Tuna Tartare comes with both and is topped with Oscietra Caviar. The choice between Miso Marinated Black Cod and the Miso Corn Fed Baby Chicken is a hard one but Geminis love shared plates, so bring a friend and dig-in. For Geminis who are always in a hurry, Zuma's business lunch is the way to go.
Cancer
For comfort seekers like Cancers, DIFC's Gaia promises food that is made from the soul. Chef Izu Ani's creations aim to make diners right at home - well if they were Greek. His dishes emulate the delights of cooking at home, using fresh ingredients and lots of love. Cancers take notice in the details and it is without a doubt that they will appreciate the unique Grecian motifs that catch one's eye even before entering the restaurant. With an entrance lined with cream-coloured pots, guests will feel as if they had been transported to modernised Greece.
Leo
Aesthetics are everything for our Leos who love the spotlight and anything five-star, so what could be more fitting than the world-renowned L'Atelier de Joel Robuchon as their dining choice in DIFC. This theatrics-filled restaurant takes classic dishes and turns them into gourmet creations in their open kitchen bar. The presentation is even more ostentatious and Instagram-worthy with their fun plates and opulent toppings; the perfect way for Leos to exude their royal status.
Virgo
For Virgos (or anyone who has the same interior design taste as Kourtney Kardashian), Avli by Tashas is the restaurant to fuel your clean, healthy and authentic desires. An "ode to Athens," this Greek restaurant serves classic Grecian dishes using ingredients sourced from the historic country itself. The practical and systematic Virgo likes to make sure that their friends are taken care of as well, such that there are dishes to everyone's liking apart from their own. That is no issue at Avli where there is an array of different kinds of offerings: from authentic mezzes and vegan options to seafood and meat varieties.
Libra
The sophisticated Libra would want a venue that is as refined as they are, where they can pamper themselves with gourmet food and exquisite cocktails. Libras do not like the overly touristy locations and instead like to feel like a low-key celebrity with their niche findings and VIP service. So, take a walk up the red carpet of Four Seasons Hotel DIFC, to Luna Dubai where the sun and the moon rises and sets in sight of Burj Khalifa. Libras want their dishes and drinks to look as good as they taste and that is a guarantee at Luna whose menu is filled with gold-flaked sushi rolls, truffle salads, wagyu burgers and more. Your camera and palate's favourites will include the Salmon Tartare, the Sushi Imperial, Luna's Tiramisu.
Scorpio
Like the many personalities of Scorpios, Carnival by Tresind also likes to switch it up every now and then. This "daringly funky and ambitiously extravagant" restaurant changes its theme every few months to present modern Indian cuisine and a variety of vegetarian options as well. Scorpios love people and activities that push their boundaries so this ever changing, outrageously theatrical restaurant is most compatible. Not to mention, Scorpios are known to like strong flavours such as curry, garlic and cinnamon so this Indian cuisine at Carnival is bound to thrill their taste buds.
Sagittarius
The fearless adventurers of the group, Sagittarians are not ones to take caution and play it safe. They are constantly looking for new experiences and a great time to boot. That is why Amazonico is the restaurant for them. This impressive three-storey venue is jungle-themed from head-to toe so our Sagittarian can explore between dining on the ground floor terrace, snacking at the sushi bar or sipping drinks on the rooftop lounge. Serving a combination of Latin-American delights with Asian and Mediterranean dishes, Sagittarians can let their palate go wild with flavours. Start with their Brazilian Pan de Queso (cassava cheese bread), but careful not to over indulge on these addictive pillowy cheeseballs. Then share their Lomo Tataki, Arroz Chaufa (whole grain rice with grilled duck and fried egg) and their Entraña Marinada (chimichurri marinated skirt steak).
Capricorn
There is no better place for old-souled Capricorns to enjoy than the world-renowned Cipriani. Not only does this restaurant take patrons back in time to the 50s and 60s but makes guests feel as if they have been invited to dine on a luxury yacht. With old-school white table cloths and high-gloss wood interiors, Capricorn diners can truly indulge themselves with good food, fabulous service and a non-attention seeking crowd. Begin with Cipriani's classic Carpaccio while waiting for the Risotto with Seppie al Nero. If dining with a group, the Catch of the Day comes with plenty of sides to feed the entire table. Capricorns highly value the quality of food since they envision food as fuel. As such, they cannot leave without taking a bite out of Cipriani's perfectly sliced Vanilla Meringue cake.
Aquarius
The visionaries and arguably the smartest of the bunch, Aquarians are always looking for innovative cuisines that tickle their senses and are worth talking about. They find the ordinary to be boring, so a restaurant like MINA Brasserie would be right up their alley. With artful and photogenic beverages like the Melting Watch, inspired by the famous painting of Salvador Dali, and Starry Night, inspired by non-other than Vincent van Gogh's masterpiece, Aquarians will have a plethora of interesting topics to discuss within themselves or with their company. Michael Mina's Tuna Tartare is a conversation in and of itself while the Truffle Gratinee may leave Aquarians speechless. The Lobster Pot Pie will further intrigue the Aquarian with its blend of bisque cream and fresh truffle. Dessert time at MINA may be the only time that the Aquarian is unsure of what they want since they will be debating endlessly between the Tiramisu, the Chocolate Souffle or Michael Mina's Banana Tarte Tatin.
Pisces
For dreamers like Pisceans, what better way to dive into their daydreams than to have breakfast or dessert while gazing at the unobstructed view of Burj Khalifa from Penrose Lounge? Whether the cravings are for Shakshuka, Acai Bowls or Truffle Pizza, the menu at Penrose Lounge is accessible to all Pisceans looking to romanticise life in this light-filled, luxurious lounge. In addition to breakfast and lunch, the Hotel lounge also offers daily afternoon tea to further spark the fantasies of Pisces people. As well, with the launch of the lounge's new Afternoon Tea menu, there is no better time to dine at Penrose Lounge. While Pisceans are also known to be a little forgetful, their emotional memory is superior and will remember this experience forever.
While some of these restaurants may favourably fit the personality of certain zodiac signs, do not let it limit you from trying all of the phenomenal options in the area. Better yet, spend a few nights at Four Seasons Hotel Dubai International Financial Centre to explore the neighbourhood's buzzing foodie scene in its entirety.
For those interested in discovering more and booking their stay at Four Seasons Hotel DIFC, find more information on the website or by speaking with a representative by WhatsApp on +971 4 506 0000 or through the Four Seasons App.
---
---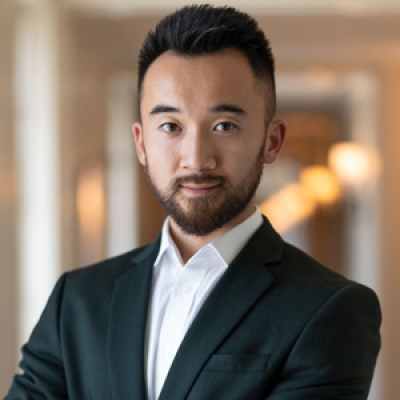 Mazhit Ismailov
Senior Director of PR and Communications
Jumeirah Road
Dubai, 128777
United Arab Emirates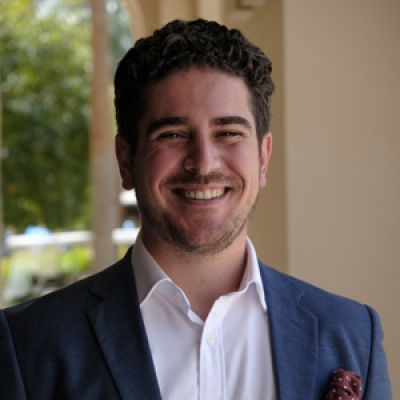 Ghaith Adnan
Public Relations and Marketing Manager
Jumeirah Road
Dubai,
United Arab Emirates
---
Four Seasons Hotel Dubai International Financial Centre
PRESS KIT

Visit Four Seasons Hotel Dubai International Financial Centre Website