Back
Family First Moments High Above the Clouds at Four Seasons Hotel Guangzhou with STOKKE
May 12, 2022,
Family time is invaluable, the moments we cherish for a lifetime and beyond. Finding a truly integrated family experience that is just as enjoyable and entertaining for parents as it is for kids is indeed rare. However, at Four Seasons Hotel Guangzhou - where the sky is literally the limit – the upgraded Dream Castle Family Room with Scandinavian designer company STOKKE delivers a unique experience for both young and old is right on the doorstep.
From a lofty perch up above the city on the 90th floor lies a family friendly and children's paradise called the Dream Castle. Replete with dreamy furnishings, such as a cloud-shaped soft sofa, a hot air balloon and dreamer spaceship, the awe-inspiring skyline will amaze and calm even the most restless soul. A sprawling space at over 60 square metres (645 square feet), upon entering the room it is alive like a theme park. But while the room and decor will inspire a childish sense of wonder, its tranquil vibe will also help soothe the adult soul.
This interactive playground in the sky helps children become alive with possibilities as they create on Stokke MuTable, a modular playroom table that is part games hub, puzzle base, Lego, picture board and landscape map, an all-around play table. Made of natural wood with four double-sided play boards for different activities, anything goes on this flexible and durable table that readily adjusts to a child's size and desires, to enjoy custom furniture in Dream Castle.
But a creative soul can be a hungry soul and there is no better time to introduce kids to the joys of fine dining by enjoying either the Hotel's stylish Cantonese restaurant, Yu Yue Heen, which has been awarded as Michelin one star restaurant for four consecutive years, or Michelin Plate restaurant Catch, the spectacular seafood restaurant crowning on the 100th floor, both with family-friendly Stokke Clikk high chair for an easier, cleaner and intimate meal time.
This dreamy staycation is far from complete though as bath time becomes fun time. A lightweight, portable Stokke Flexi Bath with a non-slip base and heat sensitive plug will ensure that newborn babies all the way up to six-year-olds will be scrubbed and prepped for beddie-byes.
Family travellers will enjoy a soothing lullaby time as the little ones relax in Stokke Sleepi adjustable baby cot with maximum air circulation for a comfortable sleep. Creating a cozy nest and soothing sense of security, Stokke Sleepi helps ensure that this playful and joyful respite in the Dream Castle is capped with a quality and invigorating sleep. But it's not just the kids who are ready to count sheep as they fall dreamily into the night, parents as well will be in a state of blissful relaxation high up among the restful clouds. Even when sleeping, guests will never have to say goodnight to quality family time together on this staycation at Four Seasons Hotel Guangzhou.
About STOKKE
STOKKE AS was founded in Ålesund, on the west coast of Norway, in 1932, and began as a producer of bus seats and furniture for adults. The first product for children was launched in 1972 - the iconic Tripp Trapp chair designed by Peter Opsvik - and will celebrate its 50th anniversary in 2022. The chair is made in Europe and has sold more than 13 million chairs globally. It is also favoured by Chinese families.
Focused on providing children with the best start in life, STOKKE works to encourage children to become self-reliant and confident learners about life. The STOKKE family of products all adhere to the company's core values of sustainability, design, and child development and focus on providing children the best start in life.
---
---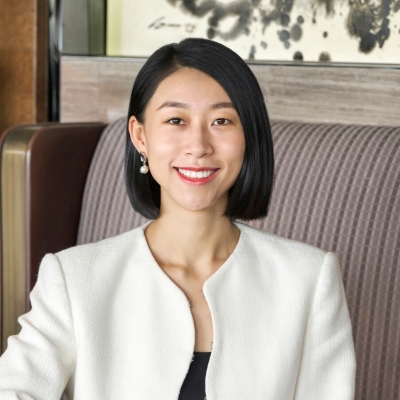 Yvonne Ye
Manager of Public Relations
5 Zhujiang West Road, Pearl River New City, Tianhe District
Guangzhou, Guangdong 510623
China
---
Four Seasons Hotel Guangzhou
PRESS KIT

Visit Four Seasons Hotel Guangzhou Website