Back
Four Seasons Resort Hualalai Announces Collaboration with VistaJet to Host Memorial Day Weekend with a Series of Special Events Featuring Harlan Estate
April 12, 2023,
Four Seasons Resort Hualalai, the first and only AAA Five-Diamond and Forbes Five-Star Resort on Hawaii Island, announces its partnership with VistaJet US ("VistaJet"), the first and only global business aviation company. To welcome guests from all corners of the world, Four Seasons Resort Hualalai and VistaJet will host a weekend of bespoke experiences, which includes the 2023 Winemaker in Residence series, in collaboration with Napa Valley's Harlan Family Wines, where guests will engage with award-winning winemakers and culinary artists.
Regional Vice President and General Manager of Four Seasons Resort Hualalai Charlie Parker states that "Four Seasons Resort Hualalai has long been recognized for its bespoke programming that not only celebrates the local culture but brings in innovative partners. The introduction of this collaboration showcases the Resort's dedication to creating an exceptional end-to-end experience for its guests."
The journey will begin on board an aircraft arranged by VistaJet with the iconic silver and red livery, which will arrive at Four Seasons Resort Hualalai, from anywhere in the world. VistaJet understands that every flight is unique and will take care of every detail to ensure guests enjoy a tailored and unparalleled cabin experience. Once on-site, the weekend's highlight is a four-course menu thoughtfully designed to tell the story of Harlan Estate's wines. Francois Vignaud, Harlan Estate's Wine Director, will guide guests through a curated tasting of four vintages, the history of Bill Harlan, and the story of Napa's most prestigious winery. A special omakase dinner culminates the weekend featuring IWA 5 sake, a blended sake by former Dom Pérignon chef de cave Richard Geoffroy.
Friday, May 26, 2023
6:00 pm — Harlan Estate wine dinner at oceanfront ULU Ocean Grill + Sushi Lounge with Executive Chef Richard Polhemus (USD 1,125++ per person)
Saturday, May 27, 2023
12:00 noon – 2:00 pm — Golf reception and activities at Hualalai Golf Hale (complimentary, first come first served)
6:00 pm — Omasake sushi experience at ULU Ocean Grill + Sushi Lounge featuring Iwa 5 (USD 400++ per person plus USD 150++ per person for sake pairing)
"We are delighted to partner with Four Seasons Resort Hualalai and look forward to arranging flights for guests from all over the globe for a one-of-a-kind experience set within Hualalai's most desirable locations," says Leona Qi, President of VistaJet US.
The Resort's collaboration with VistaJet ensures guests have the same level of quality and service in the sky as they would expect on property, with access to a fleet of more than 360 aircraft around the globe — from Gulfstreams to the Global 7500, with four true living spaces including an entertainment suite and permanent bedroom. With unrivalled service as a standard, every flight arranged by VistaJet has at least one Cabin Host on board trained by the British Butler Institute, Norland College, Wine and Spirits Education Trust, and other leading bodies.
On select flights arranged by VistaJet, guests will be presented with an inflight tasting of The Mascot from Harlan family's wine portfolio. Guests will also have the opportunity to select from the Resort's recently updated accommodations, ranging from ocean-view guest rooms to stand-alone villas, indulge in a Hawaiian treatment at the award-winning spa, and take part in a range of on-site activities including a PGA tour golf course and ocean activities.
The Memorial Day weekend event is part of a collaboration between VistaJet and Four Seasons Resorts Hawaii Collection, including exclusive benefits available year-round for VistaJet Members and Four Seasons Resorts Hawaii guests.
For more information or to book a reservation, visit Four Seasons Resort Hualalai online or contact the Resort directly at +1 808 325 8000. All experiences can be booked ala carte and are available exclusively to guests of the Resort.
About VistaJet
VistaJet is the first and only global business aviation company. Since its founding in 2004, VistaJet has organized flights for corporations, governments, and private clients to 187 countries, covering 96% of the world. Founded in 2004, the company pioneered an innovative business model where customers have access to an entire fleet whilst paying only for the hours they fly, free of the responsibilities and asset risks linked to aircraft ownership. VistaJet's signature Program membership offers customers a bespoke subscription of flight hours and guaranteed access to the Vista Members' fleet of over 360 aircraft around the world, to fly them anytime, anywhere.
VistaJet is part of Vista — the world's first private aviation ecosystem, integrating a unique portfolio of companies offering asset free solutions to cover all key aspects of business aviation.
VistaJet Limited is a European air carrier that operates 9H registered aircraft under its Maltese Air Operator Certificate No. MT-17 and is incorporated in Malta under Company Number C 55231. VistaJet US Inc. is an Air Charter Broker that does not operate aircraft. VistaJet and its subsidiaries are not U.S. direct carriers. VistaJet-owned and U.S. registered aircraft are operated by properly licensed U.S. air carriers, including XOJET Aviation LLC.
About Harlan Estate
Harlan Estate was founded in 1984 by H. William Harlan with the vision to consistently produce a wine of the highest quality and great longevity from the estate – in essence, to create a "First Growth" of California. Each year, the wine of Harlan Estate strives to faithfully express the abiding character of the land, and the distinctive attributes of the vintage.
---
---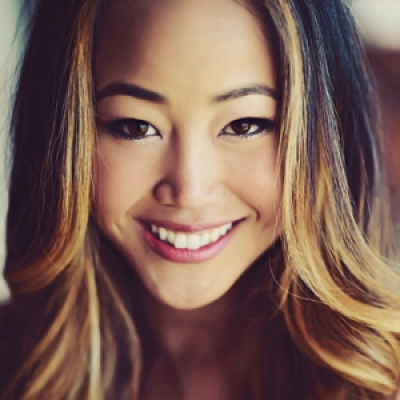 Morgan Suzuki
Regional Director of Public Relations and Communications
72-100 Ka'upulehu Drive
Kailua Kona, Hawaii 96740
USA
---
Four Seasons Resort Hualalai
PRESS KIT

Visit Four Seasons Resort Hualalai Website