Back
Magic, Joy and Celebration are Hallmarks of Festive Season at Four Seasons Hotel The Westcliff Johannesburg
December 21, 2022,
Johannesburg, South Africa
Experience the magic of a warm, African festive season with Four Seasons Hotel The Westcliff Johannesburg. The award-winning culinary team has curated festive season brunch and buffet dinner menus with an inspiring African twist on comforting favourites. Seated at Flames' restaurant, with expansive views across the City of Gold, guests are treated to a fine selection of food and wine accompanied by world-class festive entertainment from the Soweto Gospel and Mzansi Youth Choir with the grand floral arrangements from Emely van-Heesch Smith as a backdrop.
Martin Cody, Regional Vice President and General Manager of Four Seasons Hotel The Westcliff, explains that festive dinners and brunches have become a tradition. "Four Seasons Hotel The Westcliff is an iconic landmark for those in Johannesburg with a long tradition of offering truly unique Christmas and New Year's menus with Executive Chef Daniel Payne's signature African twist. And this year is one of the best curations yet with a delectable set of menus with family favourites such as roast turkey, gammon, braised lamb and suckling pig, but delivered in completely new ways."
Highlights on the festive menus include braised lamb shoulder and bourbon eggnog French toast for December 24, 2022 brunch; traditional roast turkey and bourbon-glazed gammon complimented by a host of festive desserts for the Christmas Day dinner buffet, while the all-day buffet on Boxing Day delivers a more relaxed, yet elevated menu including eggs Florentine with crab and southern fried turkey waffles.
Herald in 2023 with an elegant celebration at Flames on December 31, 2022, or start the new year with elevated comforts on January 1, 2023 at an all-day brunch seating.
Festive on the Hill seatings throughout the festive period are accompanied by light entertainment, adding to the season's magic and the property's ambience.
Floral artist Emely van-Heesch Smith has created hundreds of arrangements throughout the property, with standout arrangements made from reused dried flowers. Cody elaborates, "It is a sight to behold and symbolic of our effort to drive the message of sustainability throughout the property, given our commitment to the environment and the city's current constraints on water."
And for those guests looking for something truly magical to celebrate the joy of the season with their partners or families, Four Seasons Hotel The Westcliff offers a spectacular Festive on the Hill accommodation offers. From personalised in-room festive amenities to tailor-made services for all ages, every aspect of the guest's stay is imbued with a sense of occasion.
"The last two festive periods left the world in a state of limbo. So, we're pleased that we can offer the joy, magic and 'togetherness' guests missed at the end of the year in 2020 and 2021," concludes Cody.
Brunch offerings are available on Christmas Eve, Christmas Day and Boxing Day, with delectable Christmas buffets for dinner on Christmas Eve and Christmas Day. Celebratory brunch and dinner buffets are also available on New Year's Eve and New Year's Day.
---
---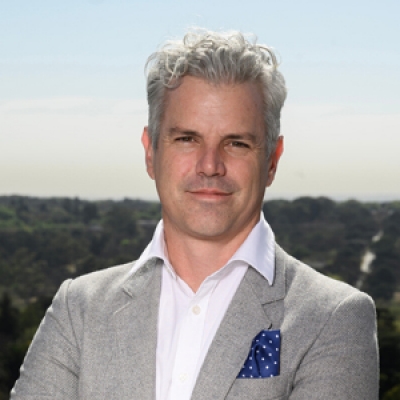 Trevor van de Ven
Senior Director of PR and Communications
67 Jan Smuts Avenue P.O. Box 2700
Johannesburg, Saxonwold 2132
South Africa
---
Four Seasons Hotel The Westcliff Johannesburg
PRESS KIT

Visit Four Seasons Hotel The Westcliff Johannesburg Website