Back
Nine Experiences for Amazing Family Adventures at Four Seasons Resort Lanai
Explore the Hawaiian Island with activities hand-picked by the Resort team
June 1, 2023,
Families seeking fun for all ages will find plenty to do on Lanai, where the playground is the entire 90,000 acre (36,000 hecatre) island. With exhilarating land and ocean activities, many available for private bookings, along with a family-friendly vibe, Four Seasons Resort Lanai is a luxurious home base for a vacation to remember.
With the Stay Longer – Fifth Night Free package, guests can enjoy Lanai even more. And, with round-trip charter service from Honolulu on Lanai Air included in all bookings made by August 32, 2023 (arrivals by December 31, 2023), it's the perfect escape for a seamless Hawaiian adventure. For more information, or to make a reservation, visit a travel professional or book online.
Here are nine fantastic experiences to enjoy with family, many managed by the ohana at Four Seasons, for seamless service and warm, personalized hospitality.
Horseback Rides
While families can enjoy heading out on the trails together on a horseback ride, at the Lanai Ranch, kids new to the saddle can take riding lessons from friendly wranglers. Families can even just head up to the Stables via Resort Shuttle or jeep and spend time with the Ranch's miniature horses, donkeys and goats. Curtis Reese, Ranch Assistant Manager, shares that the minis are mighty when it comes to eating, and love when guests tempt them with pine needles strewn around the Ranch. Meet Hercules, Timon, Kanga, and Belle as well as the Lanaian-born Chip and Meeko. Pack a picnic and enjoy lunch in the pasture for a relaxing afternoon.
Golf
Take the kids to Manele Golf Course, Hawaii's top-rated public course, with the Resort's Junior Golf program. Accompanied by a paid adult, kids 17 and under enjoy complimentary play on the Jack Nicklaus Signature 18-hole course, after 12:00 noon. Complimentary adult and junior clubs are available as well. Scott Ashworth, Director of Golf says, "Our Juniors Play Free Program is a wonderful way to get out and spend time with the family. The course tends to be quieter after noon so there is less pressure to move quickly between holes and more opportunity to just enjoy the round. Everyone can practice and play on what feels like your own private golf course. It's a great activity for our up and coming aspiring golfers!"
Archery
At Lanai Archery and Shooting Range, guests can take aim and challenge their hand and eye coordination. For families wanting the channel their inner "Hunger Games' characters, guests can set their sight on 3D animal targets such as turkey, deer, T-rex, ram or boar or take aim at traditional archery targets, from 5 to 25 yards (4.5-23 metres) away at the archery course. Or try sporting arrows, which combines archery and clay shooting. Guests use "flu flu" arrows to hit moving targets. Children as young as nine can enjoy these activities, with appropriate supervision – child-sized equipment is available.
Pickleball/Tennis
Pickleball is said to be the fastest growing racquet sport. While there are some similarities to tennis, it is its own sport, combining elements of badminton, tennis and table tennis. It's a great family activity," shares Robby Renberg, Resort Tennis Pro. He says keeping it short and simple is the best way to enjoy and improve both one's tennis and pickleball games. The Resort offers lessons as well as court time, but if kids have a leg up on the game, Renberg suggests parents stand on the service line and use a small swing to keep the ball landing in the service boxes to improve control, touch and feel for the ball and quickly improve eye-hand coordination.
Hawaiian Culture
For a special family activity, Kayci Kaopuiki-Galiza, a Love Lanai Cultural Advisor, suggests a private hula lesson. She says, "The whole family can learn about the art and traditions of native Hawaiian hula, practice basic steps, as well as choreography to a simple song to perform together." Hula is a living archive of history and stories, a way for residents to pass knowledge through generations, especially before a written language was in use. Kayci adds, "For us, it's a way to authentically share the rich heritage, legends and experiences of the Hawaiian people in an engaging and fun activity."
Aerial Adventures
The Lanai Adventure Park offers canopy ziplines and adventure towers that are kid friendly and a whole lot of fun. Children and parents can soar seated or in a superman position on the zipline course, while getting amazing views of the Kaiholena Gulch. Or, test balance and flexibility with the Adventure Tower, which offers more than 70 obstacles in a two-tiered elevated structure. Take a seat at the Picnic Table, balance on the Surfboard or Teeter-Totter or try the Slackline, Climbing Wall Traverse, Wood "Cookies" or Fire Cracker Logs. For ages 4 and up, the ground-level Kids Course allows self-guided exploration through a series of different obstacles. And kids get to "gear up" just like the older adventurers with their own harness and lanyards.
Lanai by Sea
Explore the underwater world during a three-hour snorkel sail on the Resort's 50 foot (15 metre) catamaran. The crew sails over to Kaunolu, on the southern shore, once King Kamehameha's summer retreat. The waters were a favourite fishing spot of his royal entourage and still today offer the chance to swim with brilliantly coloured fish. Guests can also get on stand up paddle boards (SUPs) and challenge their balance on the water. Snorkel gear is provided as well as lunch on board before heading to shore.
Kids For All Seasons
Through a range of organized indoor and outdoor activities, kids ages 5 to 12 can get to know Lanai and have fun with friends. The complimentary Kids For All Seasons program encourages children to appreciate Lanai's unique environment, learning about petroglyphs, the spirit of aloha and how the Hawaiian Islands formed. They can even build their own erupting volcanoes, go hunting for lizards or watch a keiki (child) hula show.
Complimentary Activities
Families can take advantage of a number of activities around the Resort. Visit the Resort's birds and "talk story" with Resident Uncle Bruno. Feathered Resort residents KeO KeO, Ola, Uliuli, Luya and Hauoli are part of the Rescue Bird Program, a partnership with the Peninsula Humane Society and others. Sing along as Uncle Bruno plays harmonica for the birds or learn how to weave a flower or even a hat from leaves - find him by the pool or by the bird cages. Learn more about Hawaiian crafts and culture with the daily Hoolauna program of workshops and demonstrations such as hula, ukulele, lauhala weaving, lei making, herbal healing, oli (chants) and more. Get on the greens with a variety of golf events, such as Rock and Range or hit some balls on the practice range before a family lunch at VIEWS.
---
---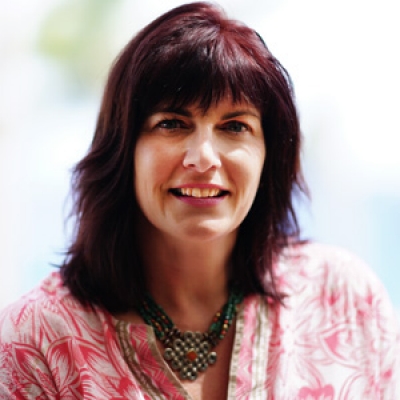 Lori Holland
Senior Director of Public Relations
6100 Center Drive, Suite 1250
Los Angeles, California 90045
USA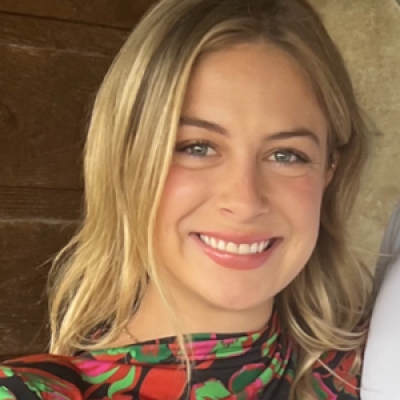 Anna Peirano
Digital Marketing Manager

Lanai, Hawaii 96763
USA
---
Four Seasons Resort Lanai
PRESS KIT

Visit Four Seasons Resort Lanai Website