Back
Four Seasons Resort Lanai is Abuzz for National Bee Day
August 2, 2023,
Four Seasons Resort Lanai celebrates National Bee Day, August 19, 2023, with a selection of events and amenities to honour the honey bee. Honey bees are vital to the planet as they continuously seek pollen as a source of protein to feed their offspring, and at the same time transfer pollen between flowers and plants. This is crucial as most plants cannot self-pollinate. The US Department of Agriculture notes that 3/4 of the world's flowering plants and about 35 percent of the world's crops depend on animal pollinators to reproduce.
The Resort recently converted to organic landscaping as part of its Reef Friendly Landscaping accreditation, and as a result has become a habitat that supports all varieties of wildlife, including butterflies, moths, lizards, birds, dragon flies, praying mantis, toads, snails and slugs. Robert Woodman, Director of Landscaping says, "Not all are garden friendly, in that they feed on plants, but they do serve as a food for something else and help promote a balanced eco-system."
The grounds provide habitats free of pesticides, full of nectar and pollen resources, and with ample potential nesting resources. To capitalize on this, wild bee pollinator hotels were recently introduced, and the Resort will benefit from increased plant pollination, in-house honey production, and a rise in local bee population, earning recognition as a pollinator habitat by the XERCES Society.
In 2009, the US Secretary of Agriculture declared that the third Saturday of August would be National Honey Bee Day, to raise awareness about the honey bee and beekeeping. On Lanai, guests can enjoy activities including:
Hawanawana Spa
Indulge in a transformative experience and renew mind, body, and spirit with the Lanai Honey Escape, an exquisite head-to-toe treatment at Hawanawana Spa. Immerse in the remarkable benefits of honey, as this tranquil 100-minute therapy harnesses its antioxidant-rich properties to revitalize. Start with a luxurious honey body mask infused with Hawaiian organic herbal extracts, ensuring deep hydration and nourishment for the skin. The gentle, yet invigorating, awapuhi lemon aroma envelops the senses, leading one on a blissful journey towards pure relaxation. Emerge with a radiant tropical glow, feeling truly reenergized. Available August 20, 2023 through end of year.
Resort Restaurants
Throughout the month of August 2023, Nobu Lanai offers the Bee Sting Cocktail, featuring rye whiskey, pineapple juice and honey ginger syrup, garnished with pineapple and a flower. A few sprays of Islay Ardbeg provide a peaty punch to evoke the outdoors while the ginger adds a "bite" of spicy ginger.
At ONE FORTY, guests can sample the classic prohibition-era cocktail, the Bee's Knees, but with a Hawaiian Twist. The Manele Meli (meli is honey in Hawaiian) trades lemons for lilikoi to bring in citrus notes and incorporates honey sourced from the gardens across the 24-acre (10 hectare) sister property Sensei Lanai, A Four Seasons Resort for a truly local libation. In the morning, enjoy a honey amuse bouche during breakfast.

The Break offers a buzzworthy dessert – the Lanai Honey and Citrus. Shaped like a bee hive, the dessert features a globe of honey-lavender cremeux capped with a citrus-lavender biscuit and a whorl of citrus-whipped ganache on top. A honeycomb shaped dulcey garnish along with dried lavender buds evoke a summer garden.
Oasis Pool
Guests lounging at the pool and beach will enjoy a complimentary amenity to refresh themselves - mini honey-chamomile paletas, an upscale version of a popsicle - for a cool treat. Splash around at the central, free-form pool or relax in a Sanctuary, all nestled within lush gardens. Be sure to keep an eye out for butterflies. The Resort is a Monarch Watch waystation as the crown flowers entice them to the flora around the swimming pool.
Check out the Resort's Instagram account @fslanai for images of all these special menu offerings.
According to Center for Biological Diversity in Tucson, Arizona, 25 percent of American bee species are at risk of extinction. In 2016, the US Fish and Wildlife Service had given endangered status to 7 species of yellow-faced bees native to Hawaii.
Garden Tours
The botanical Resort gardens, consisting of 12 densely planted acres (5 hectares), feature more than 450 species of tree, shrub and plant species, including a deliberate and thoughtful program to incorporate a wide variety of Hawaiian native plants. Guests who desire a more personal overview are invited to join Robert on a complimentary tour of the gardens; contact the Lanai Ambassador desk or chat via Four Seasons Mobile App to schedule a private excursion. Available August 20, 2023 through end of year.
Robert Woodman heads up a team of more than 30 to ensure the gardens and landscaping thrives. His interest in all things green began at a young age in his mother's garden, which led to a position in one of the world's most prestigious horticultural establishments, The Royal Botanic Gardens in Kew, England. During his tenure he gained valuable skills in plant cultivation and joined global expeditions to collect new plants for taxonomic study and other positions before moving to Lanai. The gardens are certified as a wildlife habitat with the National Wildlife Federation and the Resort has Arboretum Accreditation by the Morton Register of Arboreta, recognizing professional standards and capabilities in a shared purpose to plant and conserve trees and advance goals specific to tree-focused public gardens.
---
---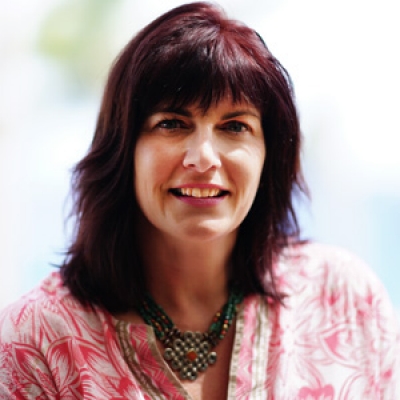 Lori Holland
Senior Director of Public Relations
6100 Center Drive, Suite 1250
Los Angeles, California 90045
USA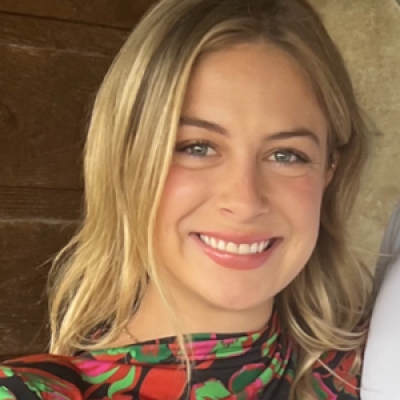 Anna Peirano
Digital Marketing Manager

Lanai, Hawaii 96763
USA
---
Four Seasons Resort Lanai
PRESS KIT

Visit Four Seasons Resort Lanai Website