Back
Chef Pedro Pena Bastos Invites Diners to Savour a Four-Hand Feast Alongside Three of Portugal's Most Celebrated Michelin Star Chefs at CURA at Four Seasons Hotel Ritz Lisbon
Michelin starred CURA Restaurant turns three and will host three celebratory dinners on October 11, 12 and 13, 2023
September 28, 2023,
Hip hip hooray! Hip hip hooray! Hip hip hooray! CURA turns three! To celebrate the occasion, on October 11, 12 and 13, 2023, CURA Restaurant at Four Seasons Hotel Ritz Lisbon will host not one, or two, but three extraordinary four-hand feasts.
Diners can experience a sublime culinary dialogue between Chef Pedro Pena Batos and three other Michelin star chefs, showcasing their individual and combined talents, anchored in a deep respect for seasonal, local ingredients.
"This year we celebrate three years of Cura, which are worth six. There are three chefs with two Michelin stars each, joining the team for three evenings of four-hands dinners, where, like our menu, we intend to pay a tribute from north to south of the country. From the Algarve is Chef Hans Neuner from Ocean Restaurant, 2 Michelin stars; from Porto, Chef Ricardo Costa from the restaurant at The Yeatman, 2 Michelin stars; and from Lisbon, Chef Henrique Sá Pessoa from Alma restaurant, 2 Michelin stars. This series of dinners will be the first in a new phase of Cura, and three days that the entire team will thoroughly enjoy," says Pedro Pena Bastos, Chef at CURA Restaurant.
After three years of consolidating CURA's origins and roots, Chef Pedro Pena Bastos invites three chefs to his kitchen in a series of intimate dinners where proximity to the products, the clients and to some of the chefs who have most marked his career come to life.
"I'm thrilled to see Chef Pedro Pena Bastos partnering with Chefs Hans Neuner, Ricardo Costa and Henrique Sá Pessoa, to celebrate CURA's third anniversary," says Guilherme Costa, the Hotel's General Manager. "It's an honour for CURA to host these collaborations and to give our guests this chance to experience such a remarkable epicurean experience."
Wednesday, October 11, 2023 - Pedro Pena Bastos X Hans Neuner
Thursday, October 12, 2023 - Pedro Pena Bastos X Ricardo Costa
Friday, October 13, 2023 - Pedro Pena Bastos X Henrique Sá Pessoa
Price is EUR 295 including beverages with or without alcohol. Each dinner will have 8 moments.
Limited seating available between 7:00 and 9:00 pm. Guests should make a reservation at CURA for these special four-hand dinners as soon as possible to avoid disappointment. Contact: +351 21 381 14 01 or Restaurant.Reservations.Lisbon@fourseasons.com.
About CURA
On a regular night CURA offers three tasting menus: the vegetarian Raízes; the lighter menu Meia Cura; and the full tasting menu Origens, a journey into the flavours of contemporary Portuguese cuisine in the hands of Pena Bastos. CURA is open every day from 7:00 to 11:00 pm.
About Chef Hans Neuner
Leading the kitchen since 2007 is Austrian-born Hans Neuner, Portugal's Chef of the Year in 2009 and 2012. By his side, a dedicated and talented team that helps to develop the remarkable gastronomic creations based on the best local ingredients and products that make up its seasonal menus.
The Chef earned his first Michelin star at Ocean in 2009 and a second only two years later.
About Chef Ricardo Costa
Ricardo Costa is Executive Chef at The Yeatman Hotel and won a second Michelin star in 2017.
Chef Ricardo Costa favours Portuguese gastronomy, in keeping with the Hotel's philosophy, showcasing the best of what Portugal has to offer, its local products and traditional recipes prepared with contemporary flair and innovative techniques.
About Chef Henrique Sá Pessoa
ALMA was Henrique's first own project: opened in 2009, offering a contemporary cuisine, with an excellent balance between quality and price. It won the Best Restaurant of the Year award, by the prestigious Wine Magazine "Revista dos Vinhos" and it became a reference in the gastronomic scene. The restaurant would close doors in 2014, in order to re-open later in a different place, which happened in the end of 2015.

2018 is marked by the second Michelin star for ALMA, the debut of a new TV program called Chef de Família (Fox Life), in which the chef's daughter, Inês, also plays a role.
---
---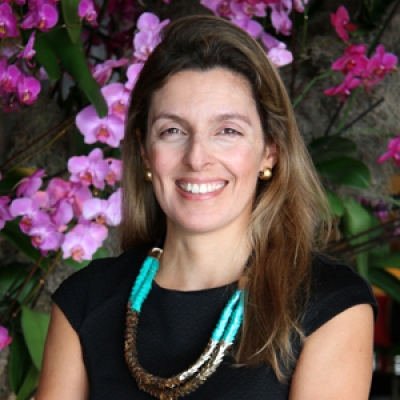 Diana Castello Branco
Regional Director of Public Relations and Communications
Rua Rodrigo da Fonseca #88
Lisbon, 1099-039
Portugal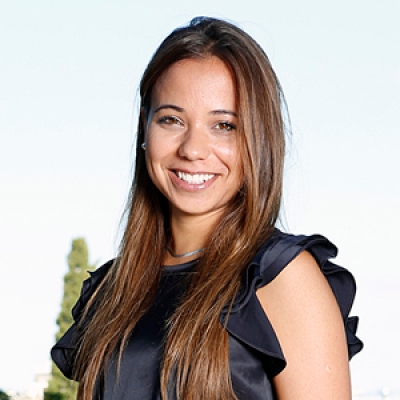 Catarina Mendonça
Associate Director of Public Relations and Communications
Rua Rodrigo da Fonseca, 88
Lisboa, 1099-039
Portugal
---
Four Seasons Hotel Ritz Lisbon
PRESS KIT

Visit Four Seasons Hotel Ritz Lisbon Website