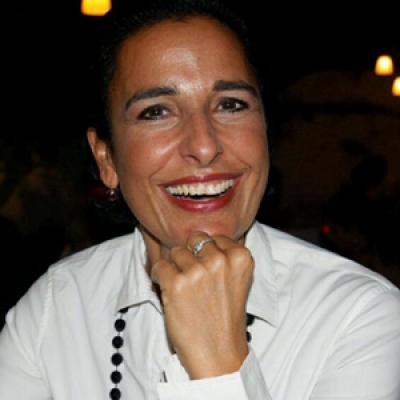 Serap Mesutoglu
Director of Guest Relations
"Guests should feel like they are at home."
Four Seasons Tenure
Since 1995
First Four Seasons Assignment: Housekeeping, Floor Supervisor, Four Seasons Hotel Milano
Employment History
Relais Vignale, Chianti; Ramada Hotel Istanbul
Birthplace
Languages Spoken
Italian, English, German, Turkish
With her more than 20 year career at Four Seasons Hotel Milano, Serap is the Hotel's veteran Director of Guest Relations and a guest favourite. Her warm personality and smile shine throughout the Hotel's public areas as she welcomes guests and ensures all their needs are taken care of.
Native from Turkey, Serap started her hospitality experience at the Austrian High School in Istanbul, and then moved to Vienna to study Hotel Management at the Wirtschaftsuniversiteat Wien to further build her international background.
She left the Austrian capital to work in Tuscany in 1987. "The first time I've known Italians, with their smiles and their way of welcoming you as an old friend with a cup of espresso or a piece of focaccia, I thought that this country was a perfect place to live in and to get inspired by."
She joined Four Seasons Hotel Milano in 1995 as Floor Supervisor before moving to the Front Desk as Receptionist. Loving the direct contact with guests, she naturally became the Hotel's Director of Guest Relations. In her position, she will do anything she can to fulfil all guests' needs and her daily mission is to make every wish come true.
Hospitality is a passion for her and she will embrace any challenge to make a guest happy and feel truly at home. "My most important goal is to connect with our guests and create the perfect conditions for them to see this historical property as a place in which they can find friends, feel relaxed and enjoy all the city has to offer."
Serap has an emotional connection with guests that goes beyond her job. She can capture their curiosity when walking them through the Hotel's walls explaining its history or recommend an off-the-beaten-track secret address for shopping in Milan.
Having joined Four Seasons Hotel Milano two years after the opening, her relationship with many returning guests date from more than 20 years. She knows all the personal little extra steps that will put a smile on their face as they check into their favourite room or suite.