Back
Service with Heart: For the Guest Experience Team, Excellence is the Expectation
As part of a well-established, beloved brand, Four Seasons Hotel Minneapolis is synonymous with attributes such as world-class dining, lush accommodations and a commitment to the environment, to name a few. But perhaps the characteristic most associated with Four Seasons Hotels and Resorts is an exceptional guest experience. From the moment a guest books a room to the moment they pull away from our entrance, our goal is to deliver heart-led hospitality and a customized experience that reverberates long after check out.
In Minneapolis, that process is led by Director of Guest Experience Naomi Thompson. Along with concierge Molly Yoong, Naomi works tirelessly to ensure guests enjoy a personal, memorable experience surpassing the typical hotel stay. Though the two-person team is mini but mighty, the entire Four Seasons Hotel Minneapolis staff - from receptionists to chefs to housekeepers - has a part in planning and executing an exceptional guest visit.
"I'm kind of a conductor of sorts, ensuring everyone on our team knows what is happening," Naomi says. "I handle the direct communication with the guest, but it's a team effort. Everyone is involved in creating the experience, and excellence is the expectation­ - not just something we strive for."
Open Communication
The guest experience officially kicks off when someone makes a reservation at Four Seasons Hotel Minneapolis. After booking, guests receive an email with a few questions to help the team dial into the specifics of a stay, such as check-in time, purpose of the visit or amenities for children or families. "Some people respond, some people don't," Naomi says. "But we love when we get a response; it helps us do our jobs better."
After the initial email, Naomi and team understand guest needs a bit more. So, they follow up to find out about guest wants, which can range from recommendations on what to see and do in the area to plotting and planning an entire visit. Some guests want help with surprises for travel companions - especially when the visit involves celebrating a milestone - while other guests ask for help securing restaurant reservations.
Whether armed with reams of detailed information or a few key points, Naomi and Molly spread the word to the rest of the staff. "Every single morning, we talk about who is coming to the Hotel that day, so everyone in every department is familiar with those names and if they are celebrating an occasion," Naomi says. "We create the experience where the guest can't go anywhere in the Hotel without people knowing it's a special time."
Sometimes, they'll put Champagne or a birthday cake in a room before arrival. Other times, Naomi works with the Mara team to secure a special table and welcome bubbly, or she'll alert the Riva team to a pool reservation so guests can receive a complimentary drink or plate of fruit. Regardless, the goal is to surprise and delight visitors in every way possible.
Be Our (Only) Guest
In a Hotel with more than 200 rooms, ensuring each guest feels like they're a VIP is no small task - but it is the goal. At Four Seasons Hotel Minneapolis, the experience starts with knowing the guest's name and reason for their visit. "One of the things we've found guests love the most about us is the name recognition," Naomi says. "When they walk in and we address them by name, that's really important to people. We put a lot of work and effort into it."
Four Seasons Hotel Minneapolis emphasizes and trains new employees with name recognition in mind. "Especially the bellmen," she notes. "Since they're the first point of contact." The Hotel also keeps a guest profile and occasionally the team will Google new guests to be able to put a face to a name.
Beyond that, name recognition comes from a place of genuine heart. "It's a matter of really paying attention, engaging with the guest, having a conversation. And then remembering the guest and calling them by their name the next day," Naomi says. "It's practice. It's intention and attention."
A Heart for Service
Having lived in the Twin Cities area for 30 years, Naomi is thrilled to share her love of her hometown with others. "It's been so fun to surprise people with what we have to offer," she says. "Arts, theatre, food, music, nature - we can provide those things, customized, and always with a little Minnesota flair. We want to show off the best of our city and state."
Naomi came to the hospitality table later in life. She worked for decades at local news stations, and after her kids were grown and out of the house, she made a career leap - and it's almost as though she's found her calling as Director of Guest Experience.
"Every day I get to make people happy," Naomi says. "If you have a heart for service, and you have the support of a hotel grounded in the notion that we're here to serve, we're here to blow people away with how great of an experience they have. It's really the best job ever."
---
---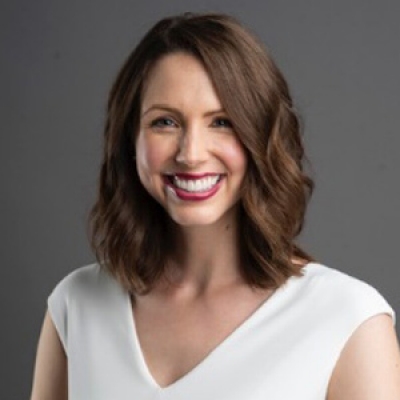 Allie Stoneberg
Director of Communications and Partnerships
245 Hennepin Avenue
Minneapolis, Minnesota 55401
USA
---
Four Seasons Hotel Minneapolis
PRESS KIT

Visit Four Seasons Hotel Minneapolis Website