Back
Service with Heart: Four Seasons of Serenity in The Spa
Our spa experience is rooted in nature, from inspiration to sustainability
Four Seasons Hotel Minneapolis Director of Spa LeAnne Latham grew up on a farm in Clayton, Wisconsin, a small town 90 minutes from the Twin Cities. Little did she know that one day, her small farm upbringing would inspire a luxury spa concept for a global hospitality brand.
"I have been around the globe a few times, and this wasn't on my vision board," says LeAnne, who conceived, created and helped execute almost every aspect of our fourth-floor spa and wellness centre. "But it really goes back to my roots. It's about creating a luxury establishment and making it so that anybody and everybody can connect with it. We take the Midwest mindset, then create these pockets where you see and recognize nature to connect you with whatever reason you are with us. It all goes back to the family farm."
Nourishment Through Nature
LeAnne describes The Spa as a play on words: "It's four seasons at Four Seasons," she says. "My vision was to take all the 'wow' aspects of Minnesota, stay indigenous to the state, bring it indoors and make it luxury."
To capture Minnesota's distinct seasons, LeAnne and her team change the look, feel and natural elements of the spa quarterly — on either the Equinox or Solstice — to fit the season. "We pull inspirations from the runway and colour trends, and then bring it into nature," she says, noting that winter featured lots of white and green, while "spring is more splashes of colour."
Staying true to Minnesota's unique flora is a priority for LeAnne. "Orchids are beautiful and seen as luxury, but they're not indigenous to Minnesota," she says. "We'll use a lot of daffodils, tulips and other beautiful plants more natural to our Midwest location."
The living wall — a large plant installation in The Spa reception area — features a blend of seasonal plants and greenery, while in the Relaxation Lounge, live cherry blossom branches in large vases provide a natural divider between the pre and post service areas of the room. Additionally, live and dried flowers and greenery are peppered throughout spa rooms, waiting rooms and common spaces.
While live plants provide a dose of nature as well as added oxygen, the artwork in The Spa reflects the natural landscape too, including ceramic birch scrolls in the relaxation room by local artist Lenore Lampi, and giant ceramic botanicals by Minnesotan Juliane Shibata.
A Sustainable Spa
The commitment to sustainability at Four Seasons Hotel Minneapolis radiates through The Spa, from the products used in services to the items sold in our Lifestyle Boutique to the tools used by therapists and aestheticians. Brushes and combs are made from single-use plastics, for example, while many of the flowers used in botanical blends started as part of the jaw-dropping arrangements in the lobby.
"We press them or dry them into arrangements, or we crush them and put them into botanical blends," LeAnne says. "We work with our floral company to pick botanicals that will be available to use in a service."
Sustainability is built into the foundation of our brand, both in the everyday choices we make as well as our actual foundation — the building itself. "Sustainability is such a huge part of the puzzle, but we want to have it be organically driven," LeAnne says. The large, floor-to-ceiling windows that line the indoor pool, for example, provide natural light that allow for less electricity, while radiant heating through the floor uses less energy than traditional heating methods.
"It's almost addicting to work with a company that not only says they believe in it, but actually puts sustainability at the forefront of everything we do," says LeAnne. "They give me the runway to be creative with it. It's super fun."
Responsible Sourcing
When it comes to spa products, LeAnne looks for things kind to both the body and the Earth. Phytomer, for example, uses natural, sustainable ingredients and recycled packaging with eco-friendly ink, while Lola's Apothecary features 100 percent natural, responsibly resourced, small-batch body products from a family-owned farm in Devon, England. Tata Harper also uses entirely responsibly and sustainably sourced ingredients in their skincare products.
LeAnne looks to her roots for product inspiration, too. Many flowers and botanicals for the spa come from a family-run, women-owned botanical farm in Prairie Farm, Wisconsin.
"It's a passion project for me, growing up in a rural community." She notes how all products used and carried in The Spa have a unique story – stories she and her team are ready and willing to share. "If you have any sort of dialogue with your therapist, they'll take you down that road."
Next-Level Retreat
With sustainability as the foundation, LeAnne and her team have created a menu of experiences that allow guests to escape from reality and connect with themselves or with others — whatever they need. Face, body and massage rituals, courtesy of talented therapists, feature the best in responsibly sourced products and healing botanicals.
In addition to well-appointed treatment rooms, the wellness floor features a Fitness Centre with cardio and weight-training machines — including a Peloton and a Tonal workout mirror. "You can make it a day; it's an urban retreat," she says.
Signature experiences also provide unique, next-level retreats for guests. Starry Night, for example, allows guests the privacy of the indoor pool area after-hours, creating a tranquil, personal retreat complete with sweeping views of the Mississippi River and the iconic Grain Belt sign.
"We turn this whole room into The Spa and bring in massage tables and place candles all the way around the hot tub," LeAnne says. Double Indulgence, an after-hours couples' experience, takes place in the Songbird Suite and features candles, flowers, a bubble bath, exfoliation and massage for two.
Additionally, LeAnne and her team work with Lululemon to curate events that prioritize both mental and physical wellness, such as a presentation from a sleep specialist and yoga and fitness classes. "It's about incorporating physical, mental and spiritual wellbeing," she says.
Taking Care of Others
LeAnne has spent her career traveling the globe, working at spas in New Zealand, Honolulu and California. Joining Four Seasons Hotel Minneapolis was a full-circle moment: after high school, she attended the Aveda Institute in Northeast Minneapolis, and while her skill set has grown — she's been a massage therapist, master aesthetician and now, Director of Spa — her motivation remains the same: she's in it to care for others.
"I never thought of being at this level where I can touch so many more people," she says. "Now, it's from a different platform, because I can care for the guests, I can care for my team, and I can care for the vendors. I'm very lucky."
---
---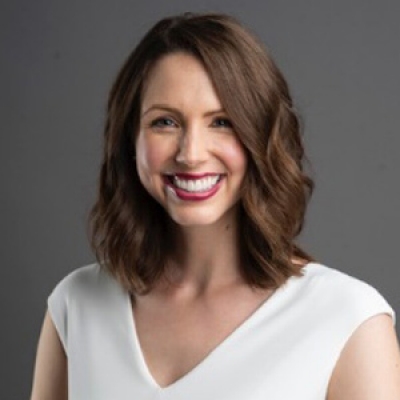 Allie Stoneberg
Director of Communications and Partnerships
245 Hennepin Avenue
Minneapolis, Minnesota 55401
USA
---
Four Seasons Hotel Minneapolis
PRESS KIT

Visit Four Seasons Hotel Minneapolis Website