Back
Coleman Phillips Previews the Focus of The Spa at Four Seasons Hotel Nashville
September 14, 2022,
As the anticipation builds for the opening of Four Seasons Hotel Nashville, so it does for the unveiling of its in-house spa. Spa Manager Coleman Phillips is pulling back the curtain on what guests can expect, including premium aesthetic lines and unique techniques guaranteed to rejuvenate and replenish.
"Our main focus at the Spa at Four Seasons Nashville is restoration," says Coleman. "We are combining results-driven practices with top-of-the-line products to create an experience that is completely unique to this spa."
For weary travelers looking to recover from a night out in Music City to corporate guests seeking rejuvenation during a business trip to vacationers with relaxation as their top priority, the Spa at Four Seasons Hotel Nashville will be a one-stop shop for restorative treatments and indulgent pampering. It's also a home-away-from-home for local Nashvillians in need of regular self-care.
The Spa's team of skilled therapists provides an array of services catered to every individual guest's needs.
"We have an incredible team that is ready to provide the care that each guest needs," says Coleman. "Whether it is a mineral-driven treatment or a deep tissue massage, we want clients to breathe deeper and feel lighter from the moment they walk in."
The stunning space includes a full-service salon with manicure and pedicure service, as well as six rooms for dedicated massage services, including one couples-therapy massage room and two facial massage rooms.
"It is our desire that hotel guests, residents and Nashvillians alike will encounter luxury within our four walls in a way that is all new to Nashville," says Coleman. "From our aesthetic lines to our full-service salon, we want to curate a memorable experience that keeps guests coming back for more."
Utilizing results-driven therapies, guests will experience functional wellness methods focused on detoxifying the body. Luxury will be in no short supply with Pietro Simone and Omorovicza taking centre stage as in-house leading aesthetic brands. Both brands incorporate signature application techniques that have yet to be experienced in Nashville.
Pietro Simone
With a mission to provide results-oriented skincare, Pietro Simone compounds merging advanced biotechnologies with organic and natural ingredients to create vital skincare products.
Its cutting-edge methodology includes an organic cotton thread that Pietro himself developed based on a family secret taught by his grandmother. This regenerating technique is based on a lymphatic drainage pattern combined with the Pietro Simone peels. The organic cotton thread mechanically removes the dead corneocytes, delivering a superficial medium lymphatic drainage while the peels retexturize the skin.
Clients can also enjoy Petro Simone's Signature Dry Massage and Relaxing Massage.
The Dry Massage involves a deeply revitalizing, sculpting, draining and restorative massage technique exclusive to the brand. Skin is sculpted, lifted and re-oxygenated while active ingredients are more easily absorbed, leaving skin more toned and refreshed.
The Relaxing Massage has been developed through highly discerning clientele for quality
and experience. It is a pinnacle moment in all Pietro Simone facial experiences. It involves an infusion of choreographed, revitalizing and highly relaxing techniques that incorporate toning, sculpting and regenerating motions to deliver an outstanding face massage experience.
Omorovicza
In keeping with the theme of rejuvenation and revitalization, Omorovicza delivers science-driven mineral healing products that harness curative power.
Based in Budapest, which is known as the International Spa City, Omorovicza captures the healing qualities of Hungary's thermal baths. The city of Budapest sits on the thinnest layer of earth above its mineral base. This essentially allows for healing waters unlike anywhere else in the world.
In the 1800s, the Omorovicza family built a beautiful thermal bath, the Racz Furdo, on the site of an Ottoman bath – which itself was erected in the 1560s on top of a medieval healing spring famous for its curative properties.
At the turn of the new millennium, Margaret and Stephen de Heinrich de Omorovicza embarked on a quest to capture the bath's remarkable purities for the world to enjoy, and they soon enjoyed popularity worldwide, including a cult following in Green Hills, just south of downtown Nashville. This area is known as one of the brand's top-purchasing hotspots.
As one of Nashville's most beloved brands, the team at Four Seasons is thrilled to offer Omorovicza treatments and celebrate its connection to Music City and the mineral-rich land of the Volunteer State.
The Spa at Four Seasons Hotel Nashville is situated on the Hotel's seventh floor. To learn more, including when spa reservations will become available, click here and follow here.
---
---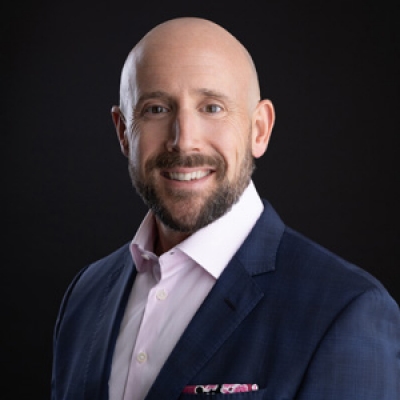 Robert Chinman
Director of Public Relations and Communications
100 Demonbreun Street
Nashville, Tennessee 37201
USA
---
Four Seasons Hotel and Private Residences Nashville
PRESS KIT

Visit Four Seasons Hotel and Private Residences Nashville Website