Back
Four Seasons Hotel Nashville Marks 100 Days Since Grand Opening
The luxury five-star hotel team reflects back on its first 100 days of operations
February 9, 2023,
Four Seasons Hotel Nashville marks an important milestone today, celebrating 100 days since opening its doors in the downtown neighbourhood of SoBro. Since celebrating its Grand Opening in true Music City style in November of last year, the five-star luxury hotel has been embraced by locals and travellers alike, and the team behind it is thanking the patrons and partners that have helped its success.
"Nashville is unlike any other city in the world, and we received such a warm welcome by this community when we arrived," says Richard Poskanzer, General Manager of Four Seasons Hotel and Private Residences Nashville. "It has been a tremendous first 100 days of operations. We always knew that this location would be special, and we had such big dreams and visions for how Nashville's world-renowned Southern hospitality would blend with Four Seasons intuitive service. Seeing that come to life has been magical, and our whole team feels so honoured to be part of it."
The Hotel opened simultaneously with its flagship restaurant, Mimo Restaurant and Bar, helmed by Michelin-starred chef Aniello "Nello" Turco. Mimo was warmly received by locals, tourists, and critics alike, garnering huge buzz locally and nationally for its Southern Italian cuisine with an emphasis on seafood.
"The welcome we have received in Nashville - a city known and celebrated for exquisite culinary experiences - has been so moving," says Chef Nello Turco. "It's my great joy to bring the traditional cuisine of my homeland to Nashville, and to see how the city has greeted us with open arms and heartfelt support has meant so much to me and the team at Mimo. We are excited to continue to unveil new menu items and special events to bring a world-class dining experience to downtown Nashville for many years to come."
Shortly after the Hotel opened, The Spa at Four Seasons Hotel Nashville was unveiled, offering results-driven treatments delivered by a team of skilled therapists. For its menu of restorative services and treatments, The Spa has partnered with Pietro Simone and Omorovicza, two of the most respected and cutting-edge skincare brands in the world.
The Hotel's fifth-floor event space - boasting spectacular views of the Cumberland River and Riverfront Park - has also been an in-demand destination since opening. The skilled event staff has been hard at work hosting weddings, corporate events, and galas in the stunning ballrooms and meeting rooms.
Four Seasons has also rolled out several only-in-Nashville experiences and stay packages in collaboration with local partners such as Songwriter City, Gibson Guitars, and Studio 208. Guests can enjoy customized songwriting experiences and performances through the Hotel's Suite Sounds package. The Room Service By Gibson Guitars package, the newest special offer to be announced, gives guests behind-the-scenes access to one of the world's most legendary guitar brands.
"In a city as creative and welcoming as Nashville, the sky is the limit," says Poskanzer. "Our first 100 days have far exceeded our wildest imagination, and we look forward to serving this community in surprising new ways as we continue to grow."
Four Seasons Hotel Nashville hit the ground running with its Nashville-centric ribbon cutting, working with legendary talents that are uniquely Nashville to bring the celebration to life. Fashion designer Manuel of Manuel Couture - world-renowned for creating some of country music's most memorable looks over his storied seven-decade career - designed the hand-embroidered custom ribbon used for the ribbon-cutting ceremony, tying in iconic Nashville imagery such as the Grand Ole Opry, cowboy boots, and music notes alongside nods to the Four Seasons brand. The stunning 15-foot (4.6 metre) ribbon was transformed into a literal piece of artwork, to be displayed in the Hotel's lobby.
"It was really important to our entire team to express our deep gratitude and appreciation for the city with a grand opening that paid tribute to Nashville's country music roots, diverse artistic community, and our downtown neighbours," says Poskanzer. "We wanted to create an experience that celebrated our new home and our deep love for it."
Legendary guitar brand Gibson, who has been a committed partner to the Hotel since its pre-opening days, created an only-in-Nashville musical moment with a surprise performance from Chris Isaak during the ceremony. Bill Cody, best known as "the voice of the Grand Ole Opry," emceed the event, which also included remarks from Mayor John Cooper, Gibson Brand President Cesar Gueikian, Four Seasons Americas East President of Hotel Operations Antoine Chahwan, and GD Holdings President Dan Wolf. Hatch Show Print designed the custom letterpress poster to commemorate the Hotel's opening, which served as a party favour for the 100-plus VIPs in attendance.
"Our Grand Opening celebration was the perfect way to toast our new hometown and welcome our friends and neighbours into our space," says Poskanzer.
Stay in touch with all the happenings at Four Seasons Hotel Nashville on social media. The Hotel's Instagram can be followed by clicking this link. Mimo Restaurant and Bar's dedicated Instagram page can be found here.
Experience a stay at the all-new Four Seasons Hotel Nashville by calling +1 615 610 6995, or by booking a stay online.
---
---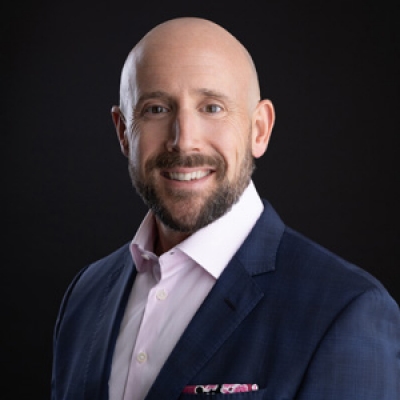 Robert Chinman
Director of Public Relations and Communications
100 Demonbreun Street
Nashville, Tennessee 37201
USA
---
Four Seasons Hotel and Private Residences Nashville
PRESS KIT

Visit Four Seasons Hotel and Private Residences Nashville Website