Back
The Art Lover's Journey in Music City Starts at Four Seasons Hotel Nashville
Featuring a wide and impressive array of the original works of local artists, a stay at Four Seasons Hotel Nashville sets the ideal stage for guests to indulge their appreciation of the vibrant creativity of Music City.
The Hotel Collection
Co-curated by Barbara Lewis of Lewis Art Consulting and Zélika Garcia, founder of ZONAMACO Art Fair, the mixed media offerings on display at Four Seasons Hotel and Private Residences Nashville pay homage to Tennessee's natural beauty and Nashville's legendary music scene, while showcasing a blend of established and emerging artists from the city, the state and beyond.
The immersive art experience begins before guests even step foot inside the building, with three breath-taking pieces from Nashville-based sculptor Alan LeQuire. LeQuire's towering Dream Forest sculptures stand more than ten feet (three metres) tall and weigh in at roughly 500 pounds (225 kilograms) apiece. As a figurative sculptor, LeQuire contemplates our relationship with nature through human torsos elongated and reimagined as trees, hand-sculpted out of concrete and patinated for a bronze finish.
Once inside Four Seasons Hotel and Private Residences Nashville, guests encounter nearly 100 original works of art throughout the property's public spaces. In the Hotel, a vast majority of the 44 original pieces on display were curated from Nashville-based artists, a true celebration of the creativity and innovation that the city's identity is built upon.
"The directive was to highlight local established and emerging artists with a nod toward the large volume of art from a Berlin-based artist Gregor Hildebrandt," says Barbara Lewis, curator and owner of Lewis Art Consulting. "Showcasing well-known established artists besides emerging artists is phenomenal. The mix of mediums was also very important — photography, canvas, sculpture, two-dimensional and three-dimensional works — and it just flows. The contemporary, modern factor of the art adds to the design intent of the Hotel."
The art journey continues in the lobby of Four Seasons Hotel Nashville with sculptural installations from two Nashville-based artists. Andy Harding, a sculptor known for geometric structures that blend natural and man-made materials, designed the pair of wood and LED sculptures located in the Hotel lobby niches using reclaimed wood from the 2020 tornado that devastated neighbourhoods surrounding downtown. Mixed media sculptor Vadis Turner, who repurposes domestic textiles into striking new forms, designed two pieces for the lobby corridor using braided bedsheets and ashes.
An original mixed media piece from internationally renowned German artist Gregor Hildebrandt, using VHS tape and acrylic on canvas, sets the tone for more abstract, music-centric reproductions from the artist throughout the property. "The immaterial state of music drives me crazy," Hildebrandt says, reflecting on the piece. "You can't get hold of a song, let alone see it."
A trio of reclaimed walnut and steel sculptures from Harding's Philae's Descent series can be found in the Hotel's event space. Throughout the event floor's expansive 30,000 square feet (2,800 square metres) of boardrooms and ballrooms, abstract works from fellow Nashville artists, including Kristi Hargrove, Lindsy Davis, and Wendy Walker Silverman, are also on display.
The spa and gym are filled with artwork that celebrates the pastoral landscapes and natural beauty of Tennessee with photographs printed on paper and metal from Nashville photographer Jeff Frazier and x-ray photographic prints of flowers from Nashville artist Don Dudenbostel.
Emerging artist Tess Davies, who tackles the human response to emotional and traumatic experiences through biologically inspired patterns in feminine colours, has a series of captivating and feminine paintings located throughout the women's spa and relaxation rooms.
Rounding out the Hotel's collection are more than 700 exclusive reproductions from Hildebrandt. The German artist is deeply influenced by music and incorporates VHS and cassette tapes and vinyl records into all of his work. Four Seasons Hotel Nashville pays tribute to the city's deep musical roots through Hildebrandt's work, which is on display in rooms and suites and in the Hotel corridors. The corridors feature a selection of Hildebrandt's famed "rip-off" paintings, where the artist adheres the coated side of a pre-recorded tape from a cassette to a canvas with a roller or brush and rips it off to create a series of stark and irregular lines. The prints featured in rooms and suites include reproductions of photographs that Hildebrandt has taken of guitars and brass horns reflected on a canvas covered in black VHS tape, creating an ethereal, out-of-focus impression of the musical instruments.
The art on display in Four Seasons Residences Nashville is an abstract expression of Tennessee's rural landscapes, presented as a thoughtful juxtaposition to the tower's location at Nashville's urban core. Never is this more apparent than in two sculptural installations from Nashville-based artist William Kooienga. The first work — a sprawling wooden sculpture hanging behind the reception desk — is hand-carved from an orange osage tree, an indigenous species to Tennessee. Kooienga used a found section of tree trunk and splaying branches to carve the wall hanging, which stretches to more than five feet (1.5 metres) wide and features the sensuous curves and lustrous finish that the artist is known for.
On the fourteenth-floor terrace, Kooienga's second installation includes five wooden sculptures, each carved from a different wood indigenous to the state. Shaped into wooden spirals, four to six feet (1.2-1.8 metres) tall, the sculptures are displayed atop pedestals among the private gardens.
Works by Andrew Ferrin, Cassidy Cole, and Melanie Grein continue to draw on the Hotel's inspiration of nature with original art in a variety of mediums, including blackened metal, glazed wood, glass stones, and brass.
Enjoying Art in Nashville
Any visitor to Nashville cannot help but leave with a strong sense that this is a city with a vibrant art scene. Almost spoiled for choice, Four Seasons guests can enjoy a visit to Frist Art Museum, within walking distance of the Hotel, book a private tour of The Studio 208, or stroll down the Fifth Avenue of the Arts, a historic downtown block of visual arts galleries that represents an impressive roster of established and emerging artists and hosts the monthly First Saturday Art Crawl.
Allow our team of Four Seasons experts to customize your Nashville art experience by calling +1 615 610 6995, or booking a stay online.
---
---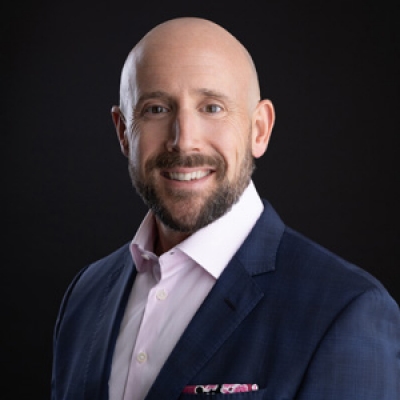 Robert Chinman
Director of Public Relations and Communications
100 Demonbreun Street
Nashville, Tennessee 37201
USA
---
Four Seasons Hotel and Private Residences Nashville
PRESS KIT

Visit Four Seasons Hotel and Private Residences Nashville Website