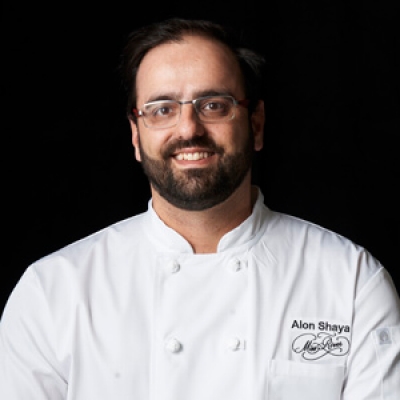 Alon Shaya
Chef Partner
Alon Shaya really loves food. He loves cooking it, being around it, learning about it, and teaching others about it. Born in Israel and raised on cheesesteaks in Philadelphia, Alon grew up cooking alongside his mother and grandmother, where his passion for the art grew. A graduate of the esteemed Culinary Institute of America, Alon's formal career began as an intern in Las Vegas, then to cooking positions in St. Louis and Italy, before making New Orleans home nearly 20 years ago.
Alon has since honed his craft to the tune of five James Beard Award nominations, including winning "Best Chef, South" in 2015, and "Best New Restaurant" in 2016. He was also featured in Southern Living as one of "50 People Who Are Changing the South."
Guests at Alon's restaurant Miss River in Four Seasons Hotel New Orleans enjoy a spirited take on beloved New Orleans dishes, and an emphasis on the abundance of ingredients thoughtfully sourced from Shaya's extensive network of fishermen, farmers and other purveyors throughout the state.
"Together, we are creating a grand dining experience that celebrates Louisiana's diverse culture and cuisine," Chef Shaya says. "Food is the world to me, and this is my love letter to Louisiana - paying respect to and celebrating the incredible flavours and traditions of this magical place."
In 2017, Alon and his wife Emily formed Pomegranate Hospitality to create a space where meaningful, lasting relationships are created, community engagement prospers, and cultural differences are celebrated.
In March 2018, Alon published his debut cookbook, Shaya: An Odyssey of Food, My Journey Back to Israel (Knopf). Part memoir and part cookbook, Alon shares his deeply personal journey of survival and discovery, exploring the evolution of a cuisine and the transformative power and magic of food and cooking. In 2018, Chef Shaya and Pomegranate Hospitality opened two new restaurants: Saba in the Uptown neighbourhood of New Orleans and Safta in Denver's River North neighbourhood.
In addition to his culinary pursuits, Alon partners with Donna Barnett, his high school home economics teacher, to run the Shaya Barnett Foundation, which is committed to providing culinary education and resources to high school students. Tapping into the philanthropic community in New Orleans and beyond, Alon cooks to raise money for No Kid Hungry, Alex's Lemonade Stand, and DC Central Kitchen/Martha's Table. Chef Shaya was also awarded the Youth Advocate Award by Liberty's Kitchen in New Orleans, honouring his work with local culinary students to help further their opportunities within hospitality.