Back
Bite into Summer and Enjoy the Sweet Taste of Strawberry Season at Four Seasons Residence Club Aviara
May 4, 2022,
Ready to celebrate strawberry season, Four Seasons Residence Club Aviara presents Strawberries By The Sea – an all-encompassing collection of resort experiences that brings together two iconic local attractions: delicious ripe strawberries and Carlsbad's beautiful Pacific coastline.
"Southern California is famous for growing some of the world's most delicious strawberries," says Mathieu Rapp, Resort Manager of Four Seasons Residence Club Aviara. "To mark the start of summer, our team decided to pay tribute to the strawberry. Our talented chefs, spa estheticians, and family activity agents have all come up with unique must-try experiences."
Seasons Restaurant is the centrepiece of Strawberries By The Sea, presenting a variety of dishes that showcase strawberries sourced from the nearby Carlsbad Strawberry Company. From Wednesday, May 4 to Sunday, July 31, 2022, discover special strawberry additions to the lunch, brunch, and dinner menus.
Start the meal with a Seaside Strawberry-tini, made with vodka that Seasons Bartender Cambria Burzinski has infused with fresh strawberries for at least seven days, capturing all their intense flavour and sweetness.
For a refreshing appetizer, try the Seabass and Strawberry Crudo, conceived by Chef Kevin Martinez, combining his Latin roots with local Southern California ingredients. The strawberry cascabel purée is like a sweet, tangy roasted salsa that provides a delicious, earthy balance to the dish.
For the main course, the Roasted Chicken with Strawberry Fresno Coulis reflects Chef Adam Conklin's New York upbringing. The chicken's marinade of red wine vinegar and herbs is inspired by "spiedies," a regional New York-Italian street food Adam enjoyed growing up. The strawberry coulis is Adam's take on a sweet BBQ sauce, adding subtle heat from the Fresno chili.
For dessert, the ultra-light Strawberry Pistachio Mousse Cake, curated by Pastry Chef Wendy Williams, features a fresh strawberry compote and balsamic gelato, creating an explosion of flavour that's the perfect finale for a summer meal.
On weekends, Seasons features a Strawberry Brunch, including live music on Saturdays from 11:00 am to 2:00 pm. The ever-popular brunch menu adds special signature dishes, including Strawberries Foster Pancakes and Stuffed French Toast filled with lemon strawberry-whipped ricotta, both created by Chef Jane Crozier.
For sweet relaxation, Driftwood Spa is highlighting the Strawberry and Rose Body Treatment. Sip a glass of sparkling rosé, then lie back and imagine being in a field of strawberries and roses. Expert Four Seasons estheticians apply a handmade body scrub, featuring fresh strawberries, organic sugar, and antioxidant rosehip seed oil, helping to gently exfoliate and hydrate the skin. Relax with a calming rose-quartz eye mask, while ultra-riche rejuvenating rose petal crème leaves the body silky smooth and deeply nourished – just in time for the summer sun.
While parents enjoy time at the Spa, kids can have fun with the dedicated team of Four Seasons activity agents. Every Saturday from 3:00 to 4:00 pm, children can come for Kids Crafty Hour, experimenting with crafts inspired by the signature strawberry – whether creating strawberry-themed Mother's Day cards and tissue-paper flower bouquets or sculpting strawberries using coloured molding clay. Call for details on weekly activities. After crafting, from 4:00 to 5:00 pm, kids can join in complimentary games, playing "Pin the Stem on the Strawberry," Connect Four, Giant Jenga, colouring, and more.
For a classic summer adventure, guests can pick their own strawberries at the Carlsbad Strawberry Company, just 10 minutes from Aviara. "This beautiful 25-acre (10 hectare) farm has been owned by the same family since the 1950s," says Mathieu Rapp. "Our guests have been visiting the fields ever since they started the U-Pick strawberry experience. It's a great idea for a family outing or a creative romantic date." The fields are open daily from 9:00 am to 5:00 pm – no reservations necessary.
For more information on Strawberries By The Sea, including dining and spa reservations, contact Four Seasons Residence Club Aviara at 760 603 3700.
---
---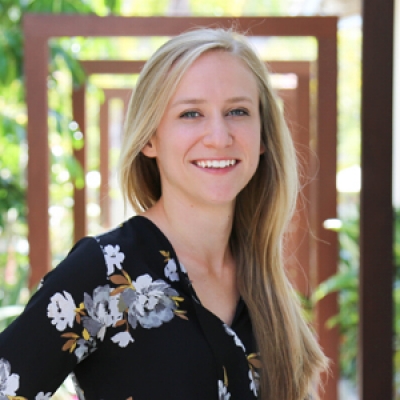 Kelly Wilson
Public Relations and Communications Manager
7210 Blue Heron Place
Carlsbad, California 92011
USA
---
Four Seasons Residence Club Aviara
PRESS KIT

Visit Four Seasons Residence Club Aviara Website