Back
The Skinny on the Buddha Bowl
The Buddha Bowl may conjure thoughts of a man depicted with a big, round belly; however this delicious, heart-healthy dish will leave your belly anything but round. "The origin of the Buddha Bowl is quite literal – it is said that Buddha would carry a large bowl through the village and individuals would generously place food in the bowl as a donation," says Martin Knaubert, Director of Food & Beverage, and former executive chef at Four Seasons Resort Oahu at Ko Olina. "It's a simple dish, yet packed with rich antioxidants, bold flavours and perhaps the best part – it's an approachable recipe to recreate at home."
As one of Waterman Bar & Grill's most popular dishes – known for its rainbow of ingredients including various greens, raw vegetables, and grains - the Buddha Bowl is packed with nutrients and vitamins. Now, Chef Martin is sharing the skinny on this popular dish to recreate at home.
Buddha Bowl How-To Recipe
Grains
Any grain can be used, including brown rice, barley, quinoa, amaranth or any combination of it.
¾ cup barley, pearled
¾ cup quinoa
Add the grains into two separate pots and set on stove on high temperature. Swivel pots around to ensure the grains do not burn. The idea is to give the grains a "nutty" toasty flavour, as opposed to the "vinyl" taste that is often associated especially with quinoa.
Do not add salt at this point.
Once toasted, add 1.5 cups of water each to the pots and close lid, lower temperature and have grains simmer until fully cooked, with a little bite remaining.
Roasted Vegetables
Pre-heat oven to 400F with a baking tray inside the oven heating up.
½ cup kale, washed and ripped into bitesize pieces
½ cup chickpeas from a can, drained and washed thoroughly
½ cup aucchini, cut into bite-size chunks
½ cup sweet potato, peeled, large dice
2 garlic cloves, crushed
3 tbsp olive oil
3 tbsp spice mix made from equal parts of smoked paprika, ground coriander and cumin, sesame seeds, salt, pepper
In a large bowl mix together all vegetables with the garlic, olive oil and spice mix, and season with salt and pepper.
Once the oven has come to temperature, remove the tray and add the vegetable mix onto the hot tray, spreading out the veggies evenly.
Put the tray back into oven and bake for 25 minutes (mix veggies halfway through once).
Raw Vegetables
Wash and prepare your vegetables.
½ cup celery, cut thinly on bias
½ cup cucumber, diced
1 cup arugula leaves
½ cup cherry tomato
Dressing
1 avocado, peeled, seeded cut into chunks
3 tbsp olive oil
Lime juice
Put all ingredients into a mixer and blend until smooth, add some water if too stiff, season with salt, pepper and possibly more lime juice.
Toppings
Use toppings of your choice, here are a few suggestions:
Nuts or seeds
Furikake
Pickled anything
Brewer's yeast
Soy sauce
Sesame oil
Chili oil
Assembly
Strain the grains from the boiling water and let cool down to room temperature.
Once your vegetables are roasted to a nice golden colour take out of oven and let cool down a little.
In a large bowl arrange all your ingredients individually next to each other – best is to keep the raw greens towards the end. Generously pour the dressing over the assembled bowl.
Garnish with the toppings of your choice
Enjoy!
---
---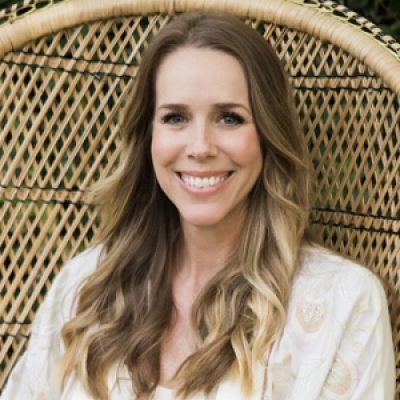 Michelle Edwards
Director of Public Relations and Marketing Communications
92-1001 Olani Street
Kapolei, Hawaii 96707
USA
---
Four Seasons Resort O'ahu at Ko Olina
PRESS KIT

Visit Four Seasons Resort O'ahu at Ko Olina Website