Back
Four Seasons Resort Orlando Introduces New Plant-Based Dishes
Flavourful, elevated vegan menu options featured throughout Resort restaurant menus
May 15, 2023,
Orlando at Walt Disney World Resort, U.S.A.
Four Seasons Resort Orlando at Walt Disney World Resort announces the addition of new plant-based dishes reflected on menus Resort-wide, bringing fresh and healthy culinary options to its guests. The Resort collaborated with Toronto-based plant-based chef consultant Natalie Prhat on several of the dishes, to create a range of new menu options that cater to a growing demand for plant-based cuisine.
"We are finding many of our Resort guests and restaurant patrons are interested in plant-based cuisine," notes Executive Chef Fabrizio Schenardi. "It's important for us to be able to offer more than salads to our guests who follow a plant-based diet or are interested in eating lighter."
Ravello
During breakfast hours, Ravello now serves Coconut Chia Pudding, Morning Power Salad, and a Vegan Breakfast Sandwich. The Coconut Chia Pudding is a refreshing light option that's perfect for Florida summer mornings, as is the Power Salad filled with antioxidant rich mixed greens, mango, grapes, puffed quinoa, pine nuts, local strawberries and a blueberry vinaigrette. The Vegan Breakfast Sandwich provides a satisfying and filling breakfast option that's packed with protein and flavour. Served on a black bean and quinoa patty, the sandwich includes arugula, onion, avocado, hummus and cucumber, served on a delicious everything bagel. Other options are available on the Ravello menu including the Avocado Toast, which can be served vegan by opting to withhold the mozzarella cheese.
PB&G
The lakeside restaurant PB&G has expanded its plant-based options with a Vegan Bruschetta, Summer Green and Quinoa Salad, Vegan Burger, and Jackfruit Tacos. The Vegan Bruschetta is a perfect starter, while the Summer Green and Quinoa Salad is light and refreshing. The Vegan Burger is a tasty option for those looking for a plant-based alternative to traditional burgers, while the Jackfruit Tacos are a delicious and unique twist on a classic Mexican dish.
"Jackfruit is a game-changer in the world of plant-based cuisine, offering a perfect texture that is similar to pulled pork," notes Prhat. "This tropical fruit is not only versatile in savoury dishes, but also adds a delightful sweetness to desserts. Its ability to absorb flavours makes it a perfect meat substitute that can be easily marinated and seasoned to suit any palate."
Capa
The Spanish steakhouse on the rooftop level has an array of Spanish tapas that are vegan. In addition to several salads, Capa offers the fried Coliflor dish, served vegan without the egg on top, as well as pimientos and patatas bravas. The arroz sofrito is a vegan rice dish rich in flavour and texture, and the berenejenas fried eggplant dish is delicious served with maple and mint.
In Room Dining and Banquets
The In-Room Dining menu at the Resort was updated to include a Caribbean Jerk Tofu, a Jackfruit Cake that is a twist on a crabcake with jackfruit instead of crab, Roasted Za'atar Carrots, along with a Vegan Chocolate Brownie a la Mode for those with a sweet tooth. The Caribbean Jerk Tofu is a flavourful dish with a perfect blend of Caribbean spices, and a smooth coconut cream. The vegan brownie is made with 46 percent Amatika "milk" Chocolate and is served with vanilla ice cream made with almond milk.
Plant-based cuisine is also available for special banquet menus, for the Resort's meetings and events guests. Banquet Chef Addnan Ibrahim says, "Each plate is like a canvas, and I get to bring it to life with different flavours and unexpected presentations." Ibrahim has introduced visually stunning plant-based dishes such as Beet Risotto, and Vegetable Bolognese, which have amazing flavour. "I've seen an opportunity in both banquets and veganism to elevate the dining experience and provide guests with a meal that will wow them," says Ibrahim.
Prhat was instrumental in the creation of these new dishes, and her expertise in plant-based cuisine shines through in every dish. "I'm thrilled to have had the opportunity to work with Four Seasons Resort Orlando on these new dishes," says Chef Prhat. "We've created a range of options that are not only delicious but packed with nutrients and flavour. I'm excited for guests to try these and experience the best of plant-inspired cuisine."
---
---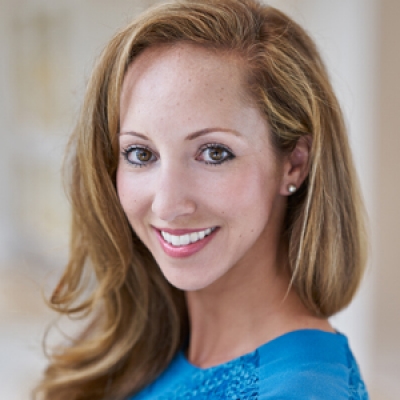 Dana Berry
Senior Director of Public Relations
10100 Dream Tree Boulevard
Orlando, Florida 32836
USA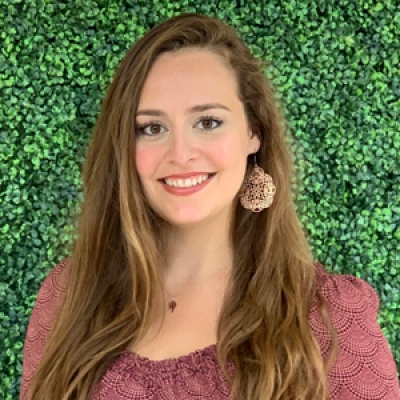 Nicole Abinajem
Public Relations Manager
10100 Dream Tree Boulevard
Orlando, Florida 32836
USA
---
Four Seasons Resort Orlando at Walt Disney World® Resort
PRESS KIT

Visit Four Seasons Resort Orlando at Walt Disney World® Resort Website