Back
The Spa at Four Seasons Resort Orlando Welcomes Innovative Visiting Practitioners
Global cosmetic aesthetics expert, energy healer, and hypnotist offered this fall
August 29, 2023,
Orlando at Walt Disney World Resort, U.S.A.
The Spa at Four Seasons Resort Orlando at Walt Disney World Resort will welcome visiting practitioners - special global wellness experts - over the coming months. These experts provide new, different offerings and perspectives to further one's wellness journey, enabling The Spa's dedicated patrons to be introduced to new wellness experiences, while further reinforcing The Spa's positioning as the premiere spa in Central Florida.
"I look forward to welcoming these renowned wellness experts," says Derek Hofmann, Senior Director of Spa. "The Spa at Four Seasons is the leading destination spa in Central Florida, and these new experiences are sure to complement the expansive array of rejuvenating treatments provided by our own skilled team of therapists. This is an exciting opportunity for our spa patrons to be able to interact with and experience treatments by some leading practitioners outside of Orlando."
September 5, 2023- Skincare Aesthetics Expert
The Spa will welcome global cosmetic aesthetics expert Alice Henshaw, based in London, to share an overview of her insider knowledge on skincare, unveiling the science behind effective skincare routines. Henshaw is the founder of Harley Street Injectables, a London-based cosmetic clinic, combining cutting-edge science with holistic approaches to create radiant skin and overall wellbeing. With more than two decades of experience, she is a respected authority in cosmetic injectables and rejuvenation treatments. She is renowned for her expertise in skincare, anti-ageing techniques, and in-depth understanding of skin biology combined with holistic wellness. Henshaw's unique approach to skincare goes beyond external beauty; she believes in the synergy between inner health and outer radiance, and her insights inspire individuals to embrace a comprehensive approach to self-care.
At a special guest presentation, Henshaw will guide attendees through the process of identifying their skin's unique needs, debunking common myths, and offering practical tips for achieving and maintaining healthy, radiant skin. Henshaw will delve into the importance of preventative treatments in the quest for ageless beauty. She will also touch on nutritional choices and stress management techniques and how nutrition and stress may impact healthy skin. Henshaw believes in the synergy between inner health and outer radiance, and her insights inspire individuals to embrace a comprehensive approach to self-care. Henshaw will delve into the topic of ageless beauty from within, empowering participants to make informed lifestyle decisions that promote inner and outer vitality.
An intimate "Coffee & Conversation with Alice Henshaw," will be offered on September 5, 2023 at 11:00 am. Space is limited; reserve one's spot at this intimate presentation by calling 407 313 6160.
October 27-29, 2023- Energy Healer
The Spa will welcome Jeannette von Johnsbach, founder of The Andreas Method Energy Healing, for unique hands-on energy and natural spirituality sessions, enabling guests to move forward with ease, joy and vitality. The former resident Energy Healing Expert at Four Seasons Hotel Los Angeles for more than a decade, von Johnsbach brings extensive background in exploration of naturopathic and Eastern therapies in Europe, the Americas and India. She has been recognized as the Premier Energy Healer by Forbes and Angeleno Magazine and brings more than 30 years' experience in energy healing.
Guests can experience an Individual Energy Healing session, USD 230 for 50 minutes or USD 330 for 80 minutes. This treatment nurtures, detoxifies, balances and removes energetic blockages, stimulating self-healing. In addition, Couples Energy Healing will also be offered, USD 430, for an 80-minute session that promotes guiding partners toward a deeper connection, strengthening romantic ties, and invigorating a partnership and bond.
November 2-5, 2023- The Traveling Hypnotist
Over November 2-5, The Spa will welcome Nicole Hernandez, "The Traveling Hypnotist," a board-certified clinical hypnotist based in New York City. She is sought after by high-achieving professionals who want to redirect their lives and upgrade their experience of the world by quickly identifying and addressing unconscious negative beliefs and patterns. Notably, she is among the esteemed wellness experts for The Collective at Four Seasons Hotel New York Downtown. Hernandez, who has been featured in The New York Times, The Wall Street Journal, and Forbes, is the creator of the TTH Method, an accelerated inner-change process that incorporates modern hypnosis, mindfulness, meaningful manifestation, and somatic tools.
For those curious about hypnosis, Hernandez will offer Beyond the Mirror: Face Mapping & Hypnosis, a mini face reading and conversational hypnosis experience that reveals one's hidden talents and potential blocks, 30 minutes, USD 125. For those who want to address a specific issue related to romantic relationships, self-worth, or work anxiety, she will offer her signature TTH Method Session to boost confidence and improve one's life, 60 minutes, USD 285.
For Spa appointments and more information, call 407 313 6160.
Spa Overview
The 18-treatment room Spa at Four Seasons is a sanctuary of wellness, offering exclusive and results-oriented body and facial treatments such as the Vibrational Sound Therapy, Cryo-therapy, detoxifying Cupping, hydrating Oxygen facials, high-tech facials by Biologique Recherche, plus many classic facial and body therapies. The Spa offers indoor and outdoor relaxation lounges, plus a separate Solarium with zero-gravity loungers. Spacious men's and women's locker rooms with Experience Shower and whirlpool provide the ultimate opportunity to relax and de-stress. Valet parking is validated for all local Spa patrons.
---
---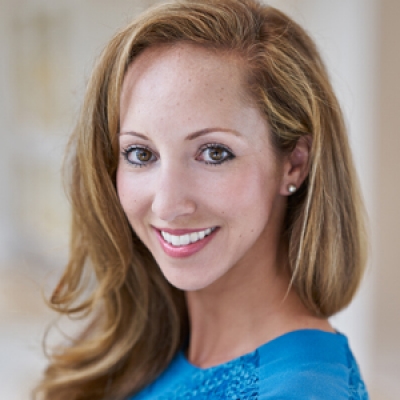 Dana Berry
Senior Director of Public Relations
10100 Dream Tree Boulevard
Orlando, Florida 32836
USA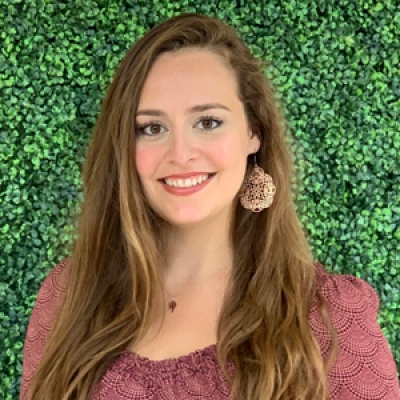 Nicole Abinajem
Public Relations Manager
10100 Dream Tree Boulevard
Orlando, Florida 32836
USA
---
Four Seasons Resort Orlando at Walt Disney World® Resort
PRESS KIT

Visit Four Seasons Resort Orlando at Walt Disney World® Resort Website