Back to Main
Four Seasons Hotel Philadelphia at Comcast Center
One North 19th Street, Philadelphia, Pennsylvania, 19103, U.S.A.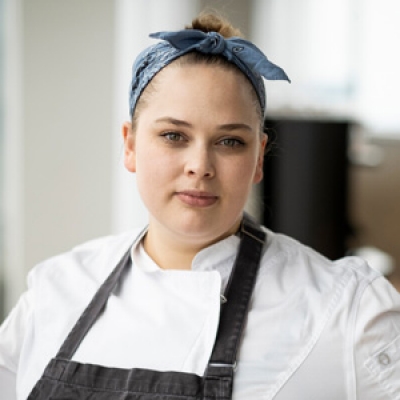 Danielle Seipp
Executive Pastry Chef
Four Seasons Tenure
Since 2018

First Four Seasons Assignment: Head Baker, Vernick Coffee Bar, Four Seasons Hotel Philadelphia
Employment History
Vetri Cucina Family, Philadelphia; Osteria, Philadelphia
Birthplace
Bucks County, Pennsylvania, USA
Languages Spoken
Daneille Seipp joined the Vernick Coffee Bar team in 2018 and has been with Four Seasons Hotel Philadelphia since opening. Seipp quickly became Lead Baker, responsible for developing unique recipes and cultivating a collaborative team environment in the kitchen. In 2022 Seipp was promoted to Executive Pastry Chef, and she now oversees pastry and bread production for all outlets including Jean-Georges Philadelphia, JG SkyHigh, Vernick Fish and Vernick Coffee Bar, as well as banquets. She has more than 10 years of experience in dessert creation, management of operations on a company-wide level, with accolades spanning different food publications including Zagat's 30 Under 30. Previously, Seipp was with Vetri Family as the executive pastry chef.