Back
Four Seasons Resort Punta Mita Welcomes Families This Summer with New Summer Spa and Wellbeing Pop-Up Just for Kids
Five Star oceanfront resort encourages wellbeing for the whole family
July 14, 2023,
Four Seasons Resort Punta Mita, the award-winning family resort on Mexico's Pacific coast, expands its popular Kids For All Seasons and KidsWell mindful programs with a new summer spa pop-up just for kids aimed at further enriching their overall wellbeing, promoting relaxation and encouraging self-care. From sound healing to mask making, the new line-up of spa and wellbeing experiences provides plenty of activities to pamper kids all summer along Mexico's stunning Riviera Nayarit.
"With kids, there is never a dull moment – they are always looking for new activities to explore and new ways to challenge their minds," says John O'Sullivan, Regional Vice President and General Manager, Four Seasons Resort Punta Mita. "With this in mind, our team continues to come up with fresh experiences for our families who stay with us every summer to have fun and practice self-care surrounded by the beauty of Punta Mita."
The new summer Kids' Spa Pop-Up features the following spa and wellbeing activities and treatments:
Sound Healing Workshop – Kids can learn how to sound vibrations can balance and heal their bodies, minds and spirits.
Create Your Own Masks and Scrubs Workshop – Kids are invited to participate in a workshop where they can learn and experiment with different natural ingredients to prepare their own cosmetics.
Coconut Breeze or Sweet Honey Facial – Designed to encourage relaxation and sleep, kids can experience a face massage and facial using either organic coconut or organic honey along with other safe products for sensitive skin.
Marshmallow Massage – Kids can recharge for a day full of games with a relaxing and sweet massage with marshmallow extract.
Hot Chocolate Manicure – Kids can enjoy a personalized manicure with nail filing, exfoliation, application of a delicious chocolate mask and final polish.
Jelly Spa Pedicure – Kids can awaken their senses with a pampering jelly spa pedicure, which includes jelly soak, nail filing, exfoliation and final polish.
Sparkling Summer Hair and Braids – An expert hairdresser offers kids a variety of summer hair styles including braids and pigtails.
Fantasy and Colour Makeup – Kids can express their personal style with a fun face paint and makeup session.
Little Happy Feet – Kids can reduce fatigue and tension in their legs and feet with this foot massage.
The Kids' Spa Pop-Up will be open until August 31, 2023 and is available to kids ages 5-12. All treatments are 25 minutes long and are held daily between 9:00 am and 12:00 noon in the Harmony Room at Apuane Spa and pricing starts at USD 84 per child.
As part of the KidsWell mindful program, kids can participate in complimentary daily practices to relax the body and mind and reduce stress, such as bubble blowing breathwork, gratitude journaling, guided meditation, and rainbow relaxation watercolour classes. The series of wellbeing-focused activities are designed to foster connections with nature, promote focus and self-awareness, and encourage better sleep. Activities are complimentary for kids ages 5-12 and are held daily between 9:00 am and 4:45 pm with select experiences available for an additional cost.
Kids For All Seasons also offers art and cultural activities that provide an introduction to Riviera Nayarit's vibrant Huichol community, such as making spiritual symbols known as Ojos de Dios (God's Eyes), a private piñata party that includes learning a traditional piñata song ("Dale, Dale, Dale"), and decorating a ceramic Catrina doll while learning about the origin of the Mexican figure.
Kids For All Seasons, KidsWell and the Kids' Spa Pop-Up are offered under the guidance of Kids For All Seasons Manager Erika Ibarra Zepeda, who has a background in psychology and children's studies along with more than 15 years of experience working with kids.
At Four Seasons Resort Punta Mita restaurants, not including pool and beach dining, kids five and under eat free, and specialty menus are available at each one of the Resort's restaurants for kids ages 7-12.
For reservations, +52 (329) 291 6000 or book online.
---
---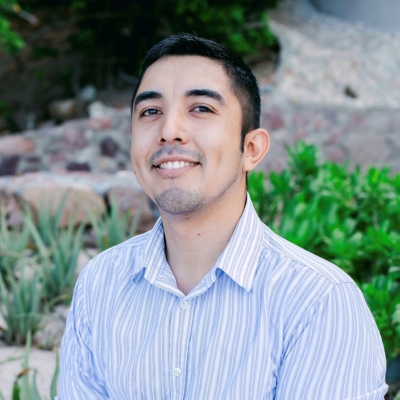 Salvador Macías
Public Relations and Marketing Communications Coordinator

Punta Mita, Bahía de Banderas, Nayarit 63734
Mexico The Point PR
9800 Wilshire Boulevard
Beverly Hills, California 90212
USA
---
Four Seasons Resort Punta Mita, México
PRESS KIT

Visit Four Seasons Resort Punta Mita, México Website