Back
Mississippi Dinner at Four Seasons Hotel St. Louis Welcomes Culinary Team from Four Seasons Hotel Minneapolis for a Collaborative Regionally-Inspired Menu
August 10, 2023,
Set on the confluence of the Mississippi and Missouri Rivers, Four Seasons Hotel St. Louis will host the next Mississippi River Dinner at Cinder House restaurant on Friday, September 22, 2023. The evening's menu offers a collaboration between the Hotel's Executive Chef Kelley Schmidt and Four Seasons Minneapolis Executive Chef Martín Morelli and Executive Pastry Chef Eddy Dhenin. Chef Schmidt originally hails from Mandan, North Dakota, which is set along the banks of the Missouri River and provides additional inspiration for the menu. The dinner will feature dishes utilizing local cuisines from each region, including Dakota-raised bison and Minnesota wild rice and duck, all brought together with live fire roasting fuelled by Missouri oak.
Designed to showcase the artistry and talents of both the visiting and host chefs, the evening will begin on the Cinder House terrace offering stunning views of the Mississippi. Here, guests will first enjoy passed canapés accompanied by a bespoke cocktail and have the chance to interact with the chefs. When it is time for dinner, guests will be seated inside the Cinder House dining room to savour a multi-course menu served family style. There will also be an option to pair wine with each course.
Shining a spotlight on the cuisine of each destination, the menu will feature:
Cocktail
St. Louis - Sparkling Lemon Drop – Hendrick's gin, limoncello, moscato, lemon juice, club soda
Appetizers
Minneapolis - Mini Juicy Lucys – a Twin Cities culinary icon with Beef Sliders, Marieke Smoked Gouda, B&B Pickle, Dijonnaise
St. Louis - Smoked Missouri Trout Tartine, house baked baguette, pickled mustard seeds, chive
Starter
St. Louis - Dakota Bison Carpaccio, choke cherry, arugula, brioche crostini
Entrees
Minneapolis - Spice Crusted Dakota Duck Breast with Birch Infused Duck Jus, Dirty Wild Rice with Honeycrisp Apple
Baby Kale - Shaved Kohlrabi, Walnut, Wisconsin Blue Cheese
St. Louis - Roasted Acorn Squash, Citrus, Aromatic Spices, Walnuts
Dessert
Minneapolis - Olive Oil Cake, Labneh Gelato, Citrus Segment, Clementine, Olive Oil Snow
The Mississippi Dinner experience is USD 125 per person (plus tax and gratuities) and includes a signature cocktail, hors d'oeuvres and the dinner. An optional wine pairing is available on request for USD 75. Seating is limited, reservations are required and can be made on OpenTable.
---
---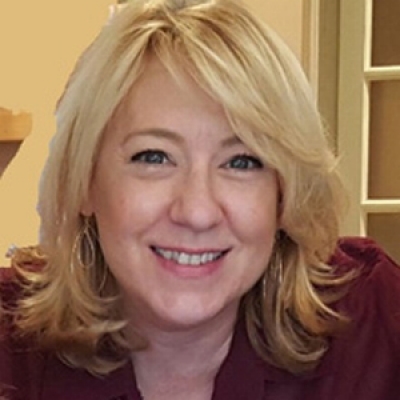 Teresa Delaney
Director of Public Relations
999 North 2nd Street
St Louis, Missouri 63102
USA
---
Four Seasons Hotel St. Louis
PRESS KIT

Visit Four Seasons Hotel St. Louis Website