Back
NOW OPEN: Four Seasons Resort and Residences at The Pearl-Qatar Welcomes International Travellers and Local Guests with an All-New Luxury Lifestyle Offering
Seaside property features apartment-style accommodations, world-class dining, extensive family programming and luxurious resort amenities
November 1, 2023,
Situated in one of the GCC's most exciting new communities, Four Seasons Resort and Residences at The Pearl-Qatar is now open. With an enviable beachfront location at the end of a residential street, the all-new Four Seasons is located within The Pearl-Qatar with its dynamic shopping, dining, entertainment and residential neighbourhoods.
"Doha has seen dramatic growth and development since we opened our first hotel here in 2005, emerging as an important global destination," says Rainer Stampfer, Four Seasons President, Global Operations, Hotels and Resorts. "As we continue to grow our portfolio of hotels, resorts and residences in the Middle East, our new Four Seasons Resort and Residences at The Pearl-Qatar blurs the lines between travellers and residents, business trips and holidays, even cities versus resort destinations – it's a luxury lifestyle offering shaped by the genuine care and customized experiences created by our Four Seasons people."
A True Home Away from Home
"A stay at Four Seasons puts you in the middle of an international gathering of vacationers, extended stay guests and residents within our Resort, and the broader community of The Pearl-Qatar right outside our doors," says General Manager Mehdi Zaanoun who leads of team of 500 passionate professionals. "This is a place where you will connect with people – whether it's expanding business opportunities, spending precious time with family or making new friends exploring the city or enjoying a night out on the town."
Accommodations include 161 beautiful one, two or three bedroom apartments ranging from 105 to 280 square metres (1,130 to more than 3,000 square feet). Each offers expansive living areas complete with fully equipped kitchens with Miele appliances and ensuite laundry, along with furnished outdoor terraces, all tastefully finished by Wimberly Interiors with bespoke details throughout.
Throughout the property, a fantastic contemporary art collection features local Qatari artists including Hanadi Al-Darwish and Shouq Al-Mana, as well as works by international artists, including a striking wall sculpture by Turkish artist Gülay Semercioğlu and four large-scale paintings by Parisian artist Maude Maris in the Resort lobby.
Be among the first to experience the all-new Four Seasons at The Pearl-Qatar: In addition to its Grand Opening Offer, the Resort has also introduced a Weekly Escape package, and for extended stays, the opportunity to enjoy complimentary nights based on number of nights booked. The Resort also offers Four Seasons Private Retreats, with inclusions such as an in-room chef-prepared dinner as part of the package.
Now More Than Ever
Major events in the coming months include the Moto GP Qatar Airways Grand Prix (November 16-19), Expo 2023 Doha-Qatar (October 2023 through March 2024), and the AFC Asian Cup (January 12 – February 10, 2024).
And there's so much more. The Pearl-Qatar is a shopper's delight with the Place Vendôme luxury mall just 10 minutes away, and the famed Souq Waqif with its maze of alleys, handicraft stalls, tiny cafes and colourful characters offers a local experience like no other. Beyond the Resort's own art collection, Doha's art scene is thriving, with numerous galleries and public installations throughout the city. Adrenaline seekers will want to head out to the desert, where sandboarding, kite surfing, dune biking and more await.
"Our team of concierges can assist with event ticketing, private tour guides, transportation and more – drop by the desk, give us a call or chat with us on the Four Seasons App," Stephan Hellwig, Assistant Director of Rooms.
Destination Dining
Led by the Resort's Executive Chef Luigi Ferraro, Spuntino offers traditional specialties from across Italy, with the finest imported ingredients and luxe touches to elevate the dining experience from breakfast through dinner. The restaurant also offers a "Bancone" menu of prepared sauces, olive oils and balsamic vinegars, fresh breads and sweets to stock up the kitchen in one's accommodations upstairs.
Afternoon tea lovers are in for a treat at Duchess, where fancy meets relaxed during a daily service of delicate savouries, exquisite pastries and the finest international tea blends.
When it's a beach or pool day, Loulou Plage offers fresh and healthy cuisine from morning smoothie bowls and crunchy salads to ceviche, maki and nigiri, gourmet sandwiches and wraps, and heartier choices including grills meats and seafood, along with refreshing homemade ice cream and sorbets.
Private Events at Four Seasons: Guests may also choose to dine "at home" as every accommodation at Four Seasons at The Pearl-Qatar features indoor and outdoor dining areas and fully equipped kitchens. The concierge team can also arrange an intimate chef-prepared dinner or catering for a social occasion in one's suite, or in the Pearl Lounge.
"The Pearl Lounge, designed in a contemporary majlis style, is also an excellent option for business gatherings. At 373 square metres (4,000 square feet), it can be furnished to suit, and offers state-of-the-art AV equipment as well. It opens onto a lovely terrace with sweeping, unobstructed views of the sea and Arabian Peninsula," says Ulviyya Talishinskay, Director of Marketing, Sales and Marketing.
In the cooler months, La Plage event lawn is ideal for hosting cocktail parties, movie nights with friends under the stars, or a family gathering. For bookings, contact +974 5048 7637.
More to come: Later this year, Four Seasons will introduce La Méditerranée Robuchon celebrating the creative genius of Chef Joël Robuchon, and La Deli café and bakery will offer to-stay or to-go fare inspired by Chef's casual dishes beginning in mid 2024. Also coming next year are Chicago Rare, a temple of fine quality steaks, and the ultra-chic One-Eight Cocktail Bar and Lounge, with two seaview terraces perfect for savouring sundowners with colleagues and friends.
Loulou Spa: Targeted Treatments, Luxurious Pampering, and Fitness
Whether staying fit while in town for business, relaxing while on holiday or seeking serious results, the treatment menus and facilities of LouLou Spa have been created with the needs of sophisticated travellers and local residents in mind.
Spa treatments featuring renowned international brands such as Biologique Recherche and Bellabaci employ cutting-edge techniques in targeted skin treatments, massage therapies and results-driven body treatments, including a full menu of cupping therapies. Expertly trained therapists have also designed several pearl-inspired signature treatments using hand-made spa tools and ingredients (loulou is the Arabic word for pearls, which were once harvested in the sea where The Pearl-Qatar community now stands).
Loulou Spa also offers salon services, a well-equipped gym and a 25-metre (82 foot) indoor lap pool overlooking the sea.
Ideal for Families
With multi-bedroom accommodations that include ensuite kitchens and laundry, families can take up residence at Four Seasons, whether for a few days, a few weeks, or longer. Baby gear and child-size amenities are available at no extra cost, and all Resort restaurants offer special kids menus. When it's time to play, in addition to the beach and family-friendly pool (a second outdoor pool is reserved for adults only), the Kids For All Seasons club is a resort-within-a-resort designed just for younger guests. Complete with indoor and outdoor play areas, the club offers complimentary daily programming for ages 4-12, all fully supervised by a dedicated team of Four Seasons staff who love to help kids learn, create, explore and make new friends.
"My First Job at Four Seasons" is a series of 60 to 90 minute classes that take young guests behind the scenes of a busy hotel operation as they are introduced to the culinary arts (including mocktail mixology!), concierge services and more, or the finer points of table manners at Duchess.
Hellwig advises younger guests to keep an eye out for the Resort's mascot emblem, an Arabian baby falcon who pops up in treasure hunt maps, colouring books and, in plush form, in toy boxes in the Kids Club.
With Everything Just Minutes Away
Four Seasons Resort and Residences at The Pearl-Qatar is located on a private beach at the end of Porto Arabia Drive, steps from the community's Mediterranean-style town square, restaurants, shops, art galleries and family entertainment. The Resort is 20-minute drive to the West Bay business area; and under a half hour from Hamad International Airport (HIA). Four Seasons offers complimentary shuttle transportation within The Pearl-Qatar community.
To inquire about ownership opportunities with Four Seasons Private Residences at The Pearl-Qatar, email info@jre.com.qa or call +9744491333.
---
---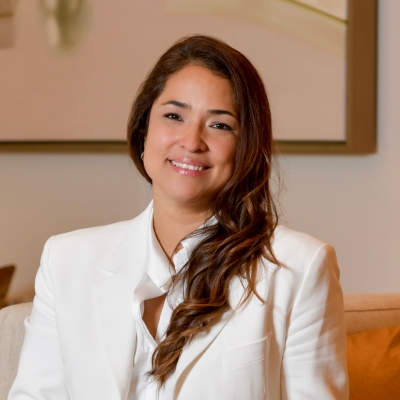 Clara De Lama Ramos
Director of Public Relations
Porto Arabia Drive 127, PO Box 16277
The Pearl-Qatar, Doha,
Qatar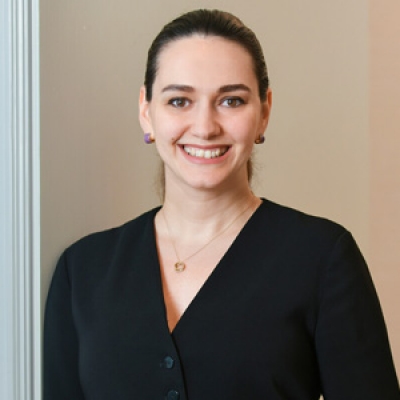 Ulviyya Talishinskaya
Director of Marketing
Porto Arabia Drive, Street 125, Zone 66
Doha,
Qatar
---
Four Seasons Resort and Residences at The Pearl-Qatar
PRESS KIT

Visit Four Seasons Resort and Residences at The Pearl-Qatar Website