Back
SÉZANNE x Yamazaki: Savour a Four-Hand Feast by Two of Tokyo's Most Celebrated Young Chefs at Four Seasons Hotel Tokyo at Marunouchi
Shiro Yamazaki joins Daniel Calvert to craft a remarkable epicurean journey
February 7, 2023,
Prepare for a culinary exploration like never before. SÉZANNE, the signature French restaurant at Four Seasons Hotel Tokyo at Marunouchi, is set to host an extraordinary four-hand feast that brings together the best of French and Japanese culinary cultures.
On March 12, 2023, discover a special menu crafted collaboratively by Shiro Yamazaki, the eponymous founder-chef of Yamazaki, and Daniel Calvert, the visionary Executive Chef of SÉZANNE.
Young, gifted and highly renowned, the two chefs have a lot in common – but their chosen cuisines are a world apart. While Chef Shiro reimagines Japanese Kaiseki through a contemporary lens, Chef Daniel crafts modern French fare rooted in classical traditions.
Now, for one day only, diners can experience a sublime culinary dialogue between the two Chefs, showcasing their individual and combined talents. Anchored in a deep respect for Japanese ingredients, each exquisite course bridges classical elements with contemporary innovations.
This is the debut collaboration for the intensely private Chef Shiro of Yamazaki, who rarely appears in the media and remains elusive outside the confines of his kitchen. His 8-seater restaurant in Nishiazabu gets booked out months in advance, making it one of the toughest spots in Japan to secure a table.
"I express myself through cooking rather than through speech. If I cannot speak tomorrow, I will be in trouble but not in despair. However, if I cannot cook tomorrow, I will definitely be in trouble and despair," reflects Chef Shiro. "While Daniel and I come from very different culinary backgrounds, we share a wish to explore and engage with each other's cooking. I'm delighted to be partnering with SÉZANNE for this very special event."
"I'm thrilled to be partnering with Shiro, whom I respect immensely," says Chef Daniel. "It's an honour for SÉZANNE to host his first collaboration and give our guests this chance to experience an inspiring confluence of culinary cultures."
SÉZANNE x Yamasaki
March 12, 2023 (Sunday)
Lunch and dinner (25 guests each)
JPY 60,000 per guest (JPY 75,900 inclusive of taxes and service charge)
Reservations available at 03-5222-5810
Chef Shiro Yamazaki at Yamazaki
Chef Shiro spent eight years in training at Morikawa, a traditional Japanese restaurant in Akasaka, which accepts new diners by reference only. It was here that he mastered the art of "drawing the contour lines of flavour," an idea that remains central to his culinary approach even today. In 2018, he realised a long-awaited dream by opening his very own restaurant in Tokyo.
With a simple yet sophisticated setting, Yamazaki reimagines Japanese kaiseki traditions through a contemporary lens. With just 8 seats on offer, this popular hideaway is solidly booked up months in advance. It is especially known for Chef Shiro's golden clear broths, batch-prepared rice and char-grilled specialties.
Executive Chef Daniel Calvert at SÉZANNE
From a commuter town in England to star-studded kitchens in London, Paris, New York and Hong Kong, Chef Daniel's self-propelled rise to stardom is the stuff of dreams. He crossed the Atlantic to hone his skills as sous chef at Per Se in New York City, followed by a placement at Epicure at Le Bristol in Paris – both reputed establishments with 3 Michelin stars. Working across multiple culinary capitals has made him an open-minded chef, with a willingness to embrace versatile cultural influences.
Led by Chef Daniel, SÉZANNE offers classically rooted modern French cuisine in the heart of Tokyo. It currently holds two Michelin stars and is ranked #17 of Asia's 50 Best Restaurants and #82 of The World's 50 Best Restaurants.
---
---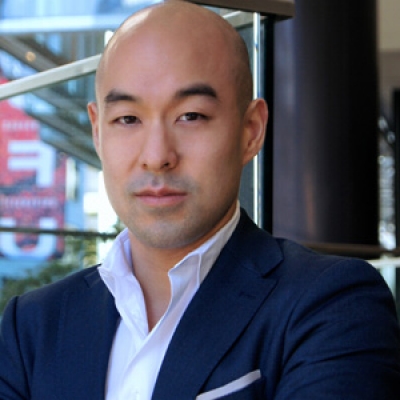 Shingo Kido
Director of Public Relations and Communications
1-2-1 Otemachi
Chiyoda-ku, Tokyo, 105-0021
Japan
---
Four Seasons Hotel Tokyo at Marunouchi
PRESS KIT

Visit Four Seasons Hotel Tokyo at Marunouchi Website