Back
Celebrate the Year of the Earth Dog in Luxury, Good Taste and Style at Four Seasons Hotel Vancouver
A private ten-course CAD 888 dinner with butler service
February 9, 2018,
Four Seasons Hotel Vancouver is the place to celebrate friends, family and good fortune with exquisite Chinese cuisine and luxurious beverage pairings to ring in Chinese New Year 2018.
The Year of the Earth Dog has been predicted to be a good year in all respects albeit a potentially exhausting one. Knowing this, the well-seasoned, enthusiastic catering experts at Four Seasons Hotel Vancouver are prepared to host an unforgettable, lavish Chinese dinner to celebrate the year of man's best friend.
From February 14 to 28, 2018, guests are invited to book an over-the top ten-course dinner complete with Champagne, sake and wine pairings, for CAD 888* per person. Revellers will enjoy dishes such as crispy suckling pig, sautéed live lobster meat with black truffle, braised whole Japanese dry abalone with foie gras and many other delectable Chinese dishes.
This lavish dinner also includes private dining space in the legendary Chartwell or Seasons ballrooms at Four Seasons Hotel Vancouver, a private Chinese cuisine chef, individualised butler service per person, gorgeous florals, table décor and complimentary valet parking.
Four Seasons Hotel Vancouver offers customised Chinese catering services all year round with its culturally authentic Chinese Kitchen. Designed to service social and corporate banquet events, this custom-built Chinese Kitchen is one-of-a-kind in Downtown Vancouver. Pairing the Hotel's legendary service with spot-on Chinese cuisine, Four Seasons Hotel Vancouver Chinese Kitchen has been a hit with banquet guests since its inception in 2012. With its specialised, authentic equipment and expert Chinese cuisine chefs, it is the place to stage seamless corporate and social events. Blending traditional flavours with modern flare, Four Seasons Hotel Vancouver welcomes the city into its kitchens to celebrate a fresh New Year full of promising possibilities.
For this any other Chinese catering experience, contact Lisa Ng, Senior Catering Manager or Linda Cheng, Catering Sales Manager.
CAD 888 Chinese New Year Menu
金豬賀歲
鴻運乳豬件
Crispy Suckling Pig with Chinese Pancake
Paired with Bollinger Special Cuvée Brut N/V Champagne
發財好事
日本花菇髮菜蠔豉
Braised Dry Oyster, Fat Choy and Whole Japanese Dry Mushroom with Fresh Lettuce
Paired with Joseph Drouhin, Côte de Beaune, Burgundy 2013 Chardonnay
財源滾滾
御品佛跳牆
Superior Pottage with Whole Abalone, Dry Fish Maw, Sea cucumber, Dry Conpoy and Chicken
Paired with Dr. Bürklin-Wolf, Ruppertsberger Gaisböhl, Auslese, Pfalz 1997 Riesling
白雪龍皇
黑松露上湯龍蝦球
Sautéed Live Lobster Meat with Black Truffle on a Steamed Egg White Bed
Paired with Cakebread Cellars, Napa Valley 2014 Sauvignon Blanc
黃金萬両
原隻日本吉品乾鮑配鵝肝 (廿二頭)
Braised Whole Japanese Dry Abalone (22 heads) with Foie Gras in Supreme Oyster Sauce
Paired with Hakkasan, Daiginjo Sake
金銀滿屋
龍皇釀日本關東遼參
Braised Whole Dry Japanese Sea Cucumber Stuffed with Shrimp Paste
Paired with Duckhorn, Goldeneye, Anderson Valley, Mendocino 2012 Pinot Noir
金龍獻瑞
上湯蛋白鱘龍魚
Steamed Live Sturgeon with Egg White Sauce
Paired with Church and State, Trebella, Okanagan Valley 2014 Viognier
花開富貴
上素西紅柿
Steamed Stuffed Baby Tomato with Supreme Vegetable in Broth
喜鵲藏珍
八寶釀乳鴿
Braised Whole Squab with Eight Treasures
Paired with Ridge, Geyserville, Alexander Valley, Sonoma 2012 Zinfandel
福壽年年
萬壽果燉官燕
Double-Boiled Whole Hawaiian Papaya with Bird's Nest
Paired with Chateau La Rame, Saint Croix du Mont, Sauternes 2011 Semillon
*Minimum 20 person booking.

---
---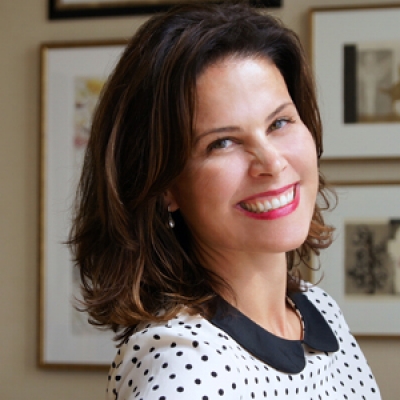 Kate Colley
Director of Public Relations and Communications
791 West Georgia Street
Vancouver, British Columbia V6C 2T4
Canada
Krisann Hamazaki
Public Relations and Communications Manager
791 West Georgia Street
Vancouver, B.C. V6C 2T4
Canada
---
Four Seasons Hotel Vancouver
PRESS KIT
Visit Four Seasons Hotel Vancouver Website