Back
Unveiling the Magic of the Festive Season at Four Seasons Resort and Residences Whistler
Winter wonder and togetherness
September 6, 2023,
Nestled in North America's largest ski resort, Four Seasons Resort and Residences Whistler invites guests to immerse themselves in the spellbinding allure of this year's festive season, filled with glittering golden hues and picture-perfect moments. From captivating décor that radiates the spirit of the season to a curated array of activities designed to evoke a sense of togetherness, this year's festivities promise a heartwarming experience that will create lasting memories against the backdrop of a snow-kissed wonderland.
Crafting Warmth
Warmth meets innovation as Braidwood Tavern bar team introduces the Fire & Ice cocktail program, redefining après ski indulgence. The Old-Fashioned cocktail menu, meticulously curated to infuse every sip with comforting radiance, sets the stage for vibrant evenings.
Guests can discover the intimate allure of The Library, the pop-up lobby bar opening in December 2023, inviting guests to unwind and bask in the company of cherished loved ones.
Decadent hot chocolate stations are dotted around the Resort, bringing joy to all ages, while insider secrets are divulged by the Resort's Ambassadors during Wine Hour, giving visitors a glimpse into mountain living.
While staying at the newly renovated Private Retreats, guests can leave the cooking to the stellar culinary team with a private chef experience and the classic crockpot suppers. A private bartender masterclass is also available for those looking to add a fiery spark to their après.
Rediscover Wellness: Indoors and Outdoors
Following a refurbishment, the Resort's Spa is reopening in December 2023, promising an unparalleled experience for those seeking relaxation, wellness, and bliss.
Whether looking for an adventure in the rugged outdoors with the complimentary snowshoeing tours or a tranquil escape with signature mountain inspired treatments, the team invites guests to embark on an unforgettable journey of wellness and discovery.
Canada's Heartfelt Flavours
This season, Executive Chef Sajish Kumar introduces the essence of Canada with the Canadian Sunrise Breakfast, a homage to national treasures such as candied salmon, poutine, and back bacon. Guests can also engage in a classic Canadian tradition with the Maple Man, transforming pure maple syrup into a delicious masterpiece: maple taffy. The courtyard will be brimming with holiday cheer, as visitors are invited to delight in the picturesque Vintage Camper, a darling tradition that offers complimentary s'mores for roasting by the fire under twinkling string lights.
Festive Feasting
The Resort's culinary artisans will orchestrate holiday season dining: guests can relish in festive menus blending cherished classics with innovative creations at SIDECUT and Braidwood Tavern. On Christmas Eve, Christmas Day, and New Year's Eve, sumptuous three and four-course feasts will be offered, uniting families and loved ones. The Golden Year will be celebrated with a Gilded NYE Gala at the grand Ballroom, featuring a lavish dinner, live music, and complimentary sparkling wine.
12 Days of Festive: Countdown to Joy
The Resort will start the countdown towards the holidays with an assortment of complimentary events and activities. From making one's own Christmas card to the whimsical kids club Expedition North Pole, marshmallow-snowman making, children's stories by the fire, and a visit from Santa Claus himself – the spirit of the season resonates throughout every corner of the Resort.
At Four Seasons Resort and Residences Whistler, the most cherished gift of the season is love – that radiant, comforting feeling that beckons one from the snowy outdoors. The team takes immense joy in crafting these treasured moments, ensuring each visit etches a heartwarming memory to last a lifetime.
For more information regarding the festive programming, click here.
For reservations, click here or contact the Resort's reservations team at reservations.whistler@fourseasons.com.
---
---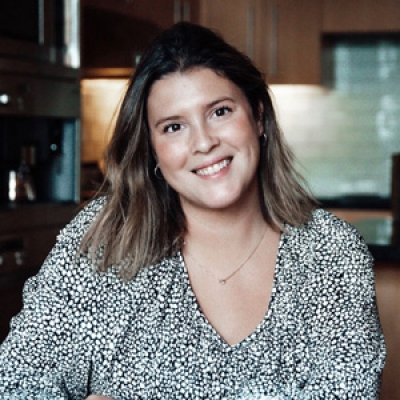 Carolina Pires
Director of Public Relations and Communications
4591 Blackcomb Way
Whistler, British Columbia V0N 1B4
Canada
---
Four Seasons Resort and Residences Whistler
PRESS KIT

Visit Four Seasons Resort and Residences Whistler Website