Back
The Budapest Bucket List
Presenting 8 unique experiences crafted by the expert team at Four Seasons Hotel Gresham Palace Budapest to immerse guests in the sights, sounds, flavours and vibrant culture of the city
Budapest is a one-of-a-kind city with charisma, beauty and charm. The interplay between Eastern mystique and Old-World grandeur makes Budapest one of the most visited European destinations. The Budapest Bucket List makes it easy to access Budapest's most authentic and inspirational activities – from cruising on the Danube River in a private Venetian-style speedboat to exploring the incredible wine country, the Budapest Bucket List invites guests to immerse in moments of wonder, beauty and taste.
Peter Buday, President of Les Clefs d'Or Hungary and Chef Concierge at Four Seasons Hotel Gresham Palace Budapest has expertly crafted The Budapest Bucket List to include eight life enriching experiences. It's a guide for travellers seeking moments of excitement, learning and inspiration, but the Budapest Bucket List is not a "visit here, eat there" type of program. Instead, it is a carefully curated collection of suggestions on what should not be missed while visiting the city. How guests complete the bucket list is entirely up to them as they set their own pace and let curiosity lead the way, or talk to the Hotel's expert Concierge and let them serve as guide.
Here are the Concierge team's top recommendations on the Budapest Bucket List:
Glow with the Flow - Budapest by night is nothing short of enchanting. Travel along the Danube at sunset and be awed as the city of lights comes to life. Let us whisk you away, on your private Venetian-style speedboat, with a glass of sparkling wine in your hand. Marvel at the breath-taking Neo-Gothic Parliament building from the river and take in the magnificent views of the illuminated skyline. The excursion ends in excitement as the boat speeds up in what many describe a thrilling James Bond moment.
Citadella Sunrise - Discover the most beautiful panoramic view of the city for your most "Instagrammable" moment, and take it all in amid Buda's lush urban greenery. The hill across the river with the Liberty Statue has the best views of the city, bar none. Since this is a busy tourist destination, we recommend getting there before 8:00 am to have the hill all to yourself. It's also when the sun is at its best angle to take sublime landscape shots. For guests wanting to connect with locals, we recommend the Buda Before Breakfast "cultural workout" organised weekly by the Hotel, weather permitting.
Get Ruined - Budapest's 7th District, also referred to as Ruin Pub Area or the Jewish Quarter, is where "ruin pubs" and "escape rooms" first emerged, and is home to a thriving Bohemian art scene. Inside the pre-war buildings that seem to wear their history proudly, you will find courtyards converted into highly artistic and fashionable hangouts for youth, and find out why the iconic ruin bars have taken Budapest by storm. We recommend that you visit during the day for the best pictures (Instagrammers love this area) before the party scene gets into full swing. Spend some time at the original ruin pub, Szimpla Kert, order a fröccs (wine + soda water), and then head to Mazel Tov for lunch, a more refined yet relaxed restaurant in the area. You will also find design stores, specialty coffee stores and galleries tucked away on the narrow cobblestone city streets.
"Bor" Me a Glass - The Hungarian word for wine is bor. Boasting 22 different wine regions, Hungarian wine is nothing short of spectacular, yet it remains mostly undiscovered because very little is exported. Four Seasons suggests an afternoon excursion to Etyek, a picturesque village just outside of Budapest that produces some of the country's finest wines. Roam the beautiful countryside as you tour the wineries and savour the exquisite local varietals. For travellers who want to arrive to Etyek well educated, we suggest visiting our head sommelier for a private crash course on Hungarian wines at KOLLAZS.
Listen Live - Budapest's lush music scene has something for everyone's taste. From a rich history of classical music to an eclectic contemporary music scene, there is a live performance taking place for every kind of concert-goer. Four Seasons recommends you catch a live music or comedy performance at Brody Studios, one of the coolest spots in Budapest. Frequented by hip locals and visiting Hollywood glitterati alike, the rustic chic interior design and buzzing international cultural scene offers a comfortable refuge with artisanal cocktails and a versatile events program. For those who prefer Four Seasons service, KOLLAZS offers live DJs and acoustic bands weekly. For anything and everything in between, our expert Concierge is always available to help you find the perfect soundtrack to your Budapest adventures.
Taste Traditional - KOLLAZS offers diners the quintessential Hungarian culinary experience personally crafted by our talented Chef Árpád Győrffy. Based on his grandmother's treasured recipes, the Traditional Taste menu features local favourites such as goulash, chicken paprikash, and cottage cheese dumplings elevated to the highest level of gourmet fine dining. For those who prefer to savour a variety of local flavours in one sitting, the Traditional Journey three-course tasting menu offers a soup, a main course and dessert for an authentic local culinary experience.
Tap the Fountain of Youth - Melt your stress away in the City of Spas. With more than 1,000 geothermal springs flowing underground, Hungary boasts more thermal baths than any other country in Europe. If you're after deep, nourishing relaxation, Four Seasons has the perfect recipe. Take some time to rejuvenate your body and indulge in the Touch of the Earth spa treatment. Using only locally sourced hand-selected ingredients – such as lavender, salt, grape seed oil and Hungarian Moor Mud by Omorovicza – this exclusive pampering experience will leave you relaxed and glowing. The two-hour treatment consists of a scrub, wrap, a unique ancient traditional facial massage and body massage, and is exclusive to Four Seasons Hotel Budapest.
Choose Your Own Adventure - Visit an escape room, shop for antiques or savour elegant afternoon tea like Sir Thomas Gresham did. There are several other experiences Four Seasons recommends adding to your list that you can choose from our list of suggestions or let our expert Concierge guide you to complete your Budapest Journey.
Book a stay of two nights or longer at Four Seasons Hotel Gresham Palace Budapest and experience Budapest with the exclusive Budapest Bucket List program. All of these experiences and excursions together are designed to reveal the essence of Budapest at its fullest and most magical. The Bucket list is a feast for the mind, body and soul that will create a lasting love for Budapest.
For more details, contact the Concierge on budapest.concierge@fourseasons.com or +361 268 5080.
---
---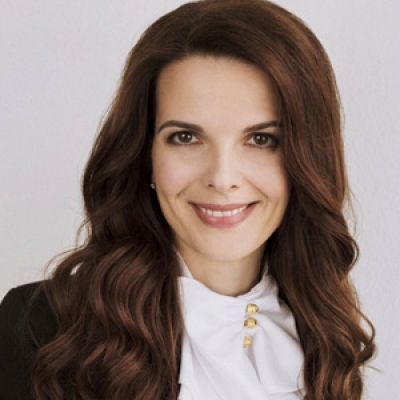 Judit Esküdt
Director of Public Relations and Communications
Széchenyi István tér 5-6.
Budapest, 1051
Hungary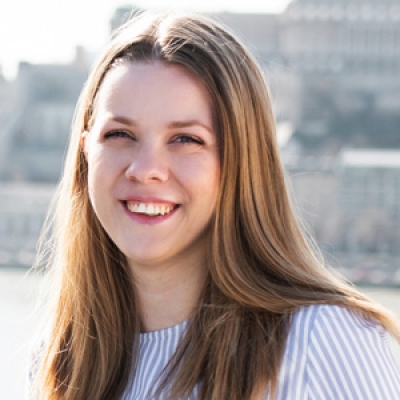 Fruzsina Otto
Assistant Public Relations Manager
Széchenyi István tér 5-6.
Budapest, 1051
Hungary
---
Four Seasons Hotel Gresham Palace Budapest
PRESS KIT

Visit Four Seasons Hotel Gresham Palace Budapest Website