est at Four Seasons Hotel Tokyo at Otemachi Arrives on Global Gastronomic Stage with First Michelin Star
December 9, 2021,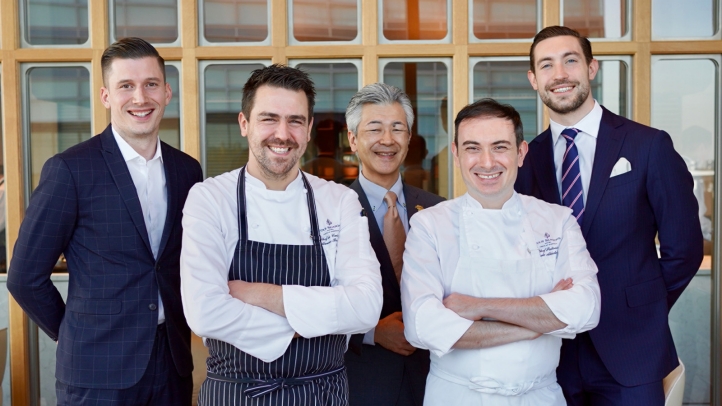 The Michelin Guide Tokyo announced the latest recipients of its prestigious stars via a virtual ceremony on November 30, 2021. est, the contemporary French restaurant at Four Seasons Hotel Tokyo at Otemachi, has been honoured with one star.
Leading the team to this coveted recognition is Chef Guillaume Bracaval, who has created and maintained the highest standards of culinary excellence at est since its opening just over a year ago.
"We would like to sincerely thank our guests and the Michelin Guide for this privilege. We are delighted to be in the company of such incredible restaurants," says Chef Guillaume, who honed his craft in Michelin-starred establishments across Paris, with luminaries including Chef Alain Passard, Chef Christian Le Squer and Chef Bernard Pacaud. Prior to joining Four Seasons, he was the executive chef at a Michelin-starred restaurant in Tokyo.
Marco Riva, the Hotel's Culinary Director, also expresses his appreciation: "The past year has been incredibly challenging. This award is a testament to the team's dedication, innovation and poise under pressure. I couldn't be prouder of them."
Raised in the French countryside, Chef Guillaume brings a passion for high-quality homegrown ingredients that is evident in est's offerings. Anchored in the Japanese terroir, the innovative French cuisine is designed around the finest seasonal produce. Travelling extensively across the country, Chef Guillaume has tracked down incredible finds for his kitchen – from fresh-caught fish supplied by fishermen on Kyushu and Hokkaido to more than fifty varieties of citrus grown on a farm in Wakayama prefecture.
Diners at this sky-high venue can expect a warm, approachable ambience. Mesmerising Tokyo views and a lively show kitchen set the stage for an engaging feast, with the rooftop terrace offering an ideal venue for drinks and wine tastings guided by Chief Sommelier Takeshi Shimura.
The icing on the cake comes from Pastry Chef Michele Abbatemarco, who composes each dessert like a work of art and plates it with precision. In place of refined white sugar, Chef Michele turns to local artisanal products such as wasanbon, kibisato and honey. The 72 micro-seasons of Japan are expressed creatively through a variety of fresh fruits.
About the Michelin Guide
The Michelin Guide, first published in France in 1900, is highly regarded as the industry benchmark and the highest recognition of exemplary restaurants in the world. The guide's anonymous inspectors rate restaurants based on product quality, preparation and flavours, personality, value and consistency. The Michelin Guide Tokyo debuted in 2008, with the Japanese capital famously being home to more starred restaurants than any other city in the world.
---
---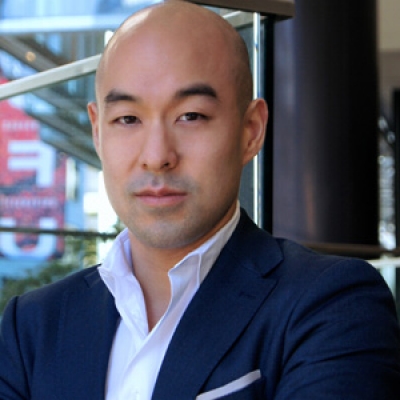 Shingo Kido
Director of Public Relations and Communications
1-2-1 Otemachi
Chiyoda-ku, Tokyo, 105-0021
Japan