est Leads Four Seasons Hotel Tokyo at Otemachi in Eco-Conscious Initiatives
The award-winning French restaurant has implemented several key practices around sustainability
April 6, 2022,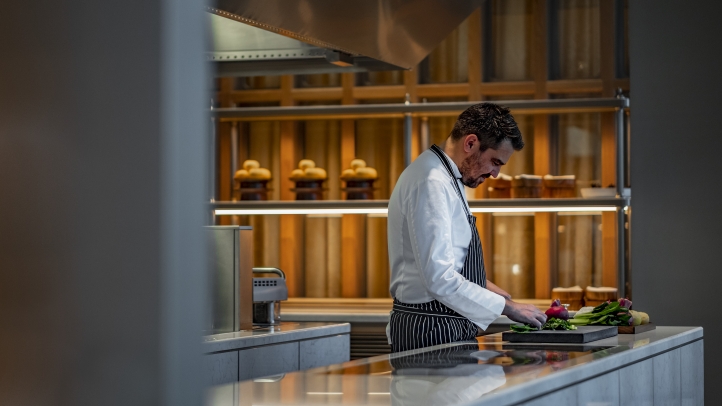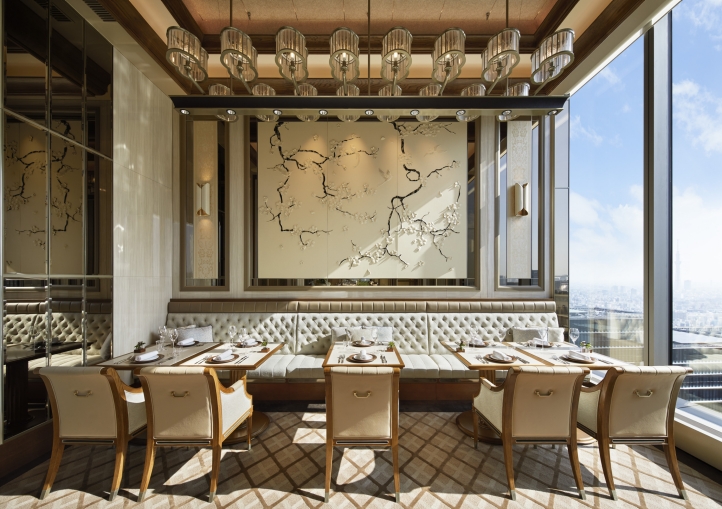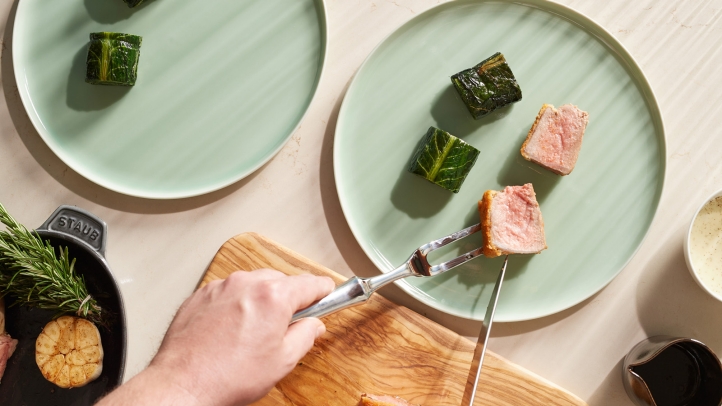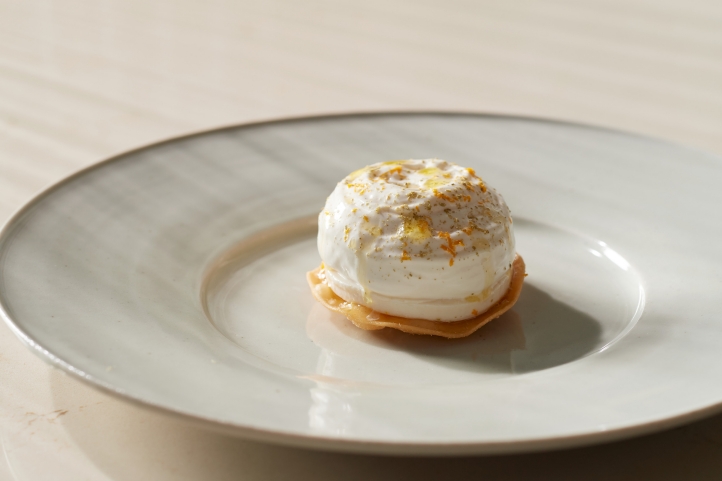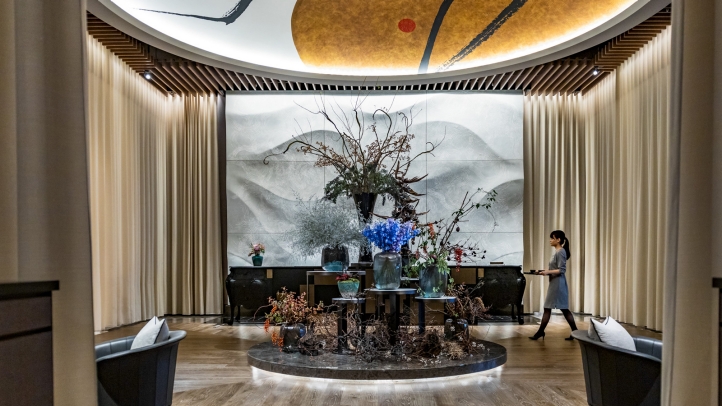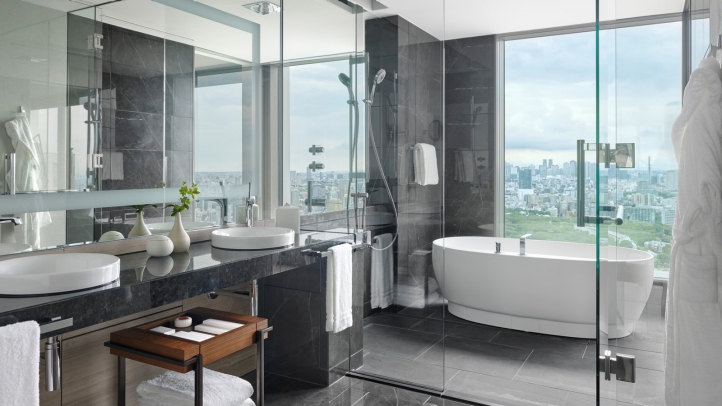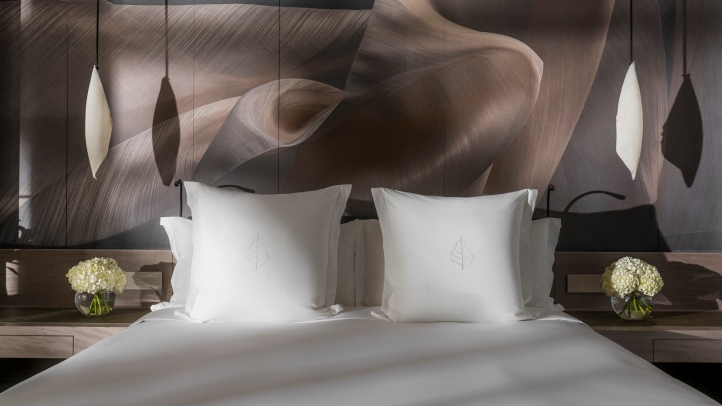 At est, the acclaimed gastronomic destination at Four Seasons Hotel Tokyo at Otemachi, eco-conscious practices are deeply embedded, all the way from ingredient sourcing to choice of plates and glassware. Michelin-starred Chef Guillaume Bracaval and his team are on a mission to deliver unforgettable fine-dining experiences that have the added advantage of being beneficial for the planet.
Honoured with its first Michelin star in 2021, the sky-high restaurant offers a fine expression of French cuisine, shaped by the Japanese terroir. The eco-conscious practices found at est are also reflective of the Hotel's broader focus on sustainability, from housekeeping to engineering.
"We are committed to providing sustainable luxury," says Regional Vice President and General Manager Andrew De Brito. "Our team has made vital progress towards this goal by combining cutting-edge technology with Four Seasons innovation. We will continue striving to reduce the carbon footprint of our operations."
Locally Sourced Ingredients
Elegant and contemporary, yet anchored in the eternal rhythms of nature, the cuisine at est is woven around seasonal plants and marine products. With a deep respect for Japanese traditions, the team finds endless inspiration in the relationships between artisans, customs and culture, and between nature, produce and seasons.
"We pay an extraordinary amount of attention to the journey behind each plate," notes Chef Guillaume. "Where do the ingredients come from, how are they cultivated, who produces them? These are the questions we seek to answer."
The team sources nearly 95 percent of their ingredients from within Japan. Reflecting a soil- and sea-to-table approach, the degustation menus are designed around high-quality seasonal produce – from fresh-caught fish supplied by a fisherman on Kyushu island, to more than fifty varieties of citrus grown on a farm in Wakayama prefecture.
The creative desserts by Pastry Chef Michele Abbatemarco are also made with artisanal products such as wasanbon (Japanese sugar) and kanten (seaweed jelly), plus a variety of fresh fruits.
"Sourcing homegrown ingredients increases the shelf life of perishables, hence reducing food waste," explains Chef Guillaume. "It also lowers our procurement-related carbon footprint."
Root-to-Shoot Philosophy
The kitchen team applies a root-to-shoot approach to each ingredient. Perfectly imperfect fruits are transformed into gelée, sauces and reductions, while vegetable, meat and seafood trimmings make flavour-packed stock.
With a view to limiting carbon emissions, staples are also reimagined. In place of traditional butter and cheeses imported from France, est serves house-made "hummus" and tofu "cheese," both crafted from soybeans.
Diligently tracking and auditing food wastage has allowed the team to make strides towards halving their food waste. Steps include adjusting portion sizes and cooking in limited batches.
"Tracking the metrics has also guided a shift in our culinary approach. Our aim now is to work with the highest-quality products rather than offering an overt abundance of dishes," remarks Chef Guillaume.
Preserving Indigenous Traditions
Thoughtful collaborations have enabled the restaurant to support local communities and play a role in preserving fast-disappearing traditions. From small-lot farmers and purveyors to independent foragers and hunters, several of est's partners practice time-honoured methods passed down through generations.
In the words of Chef Guillaume, "We believe it is important to work with those who are genuinely passionate about what they do, so they can continue to practice and pass on their heritage, skills and trade."
The restaurant is proud to work with partners such as the Kurofuji Farm, Ishiguro Farm, NOTO TAKA FARM and Kishu Hara Farm, among others. Not only does est feature foods from some of the finest regional cultivators and growers but also plates, glassware and interior finishes by local artists and craftspeople.
Japan-Focused Beverages
The water menu at est is selected entirely from Japanese still and sparkling waters, celebrating the country's various mountain ranges and freshwater alps. The wine list intentionally lists Japanese bottles first, followed by French and then New World vintages.
Those with a taste for natural wines can sip the Zweigelt from Coco Farm & Winery; this domestic wine brings together vineyards in Nobori, Yoichi and Hokkaido. The team aims to offer a more extensive selection of Japanese natural wines in the near future.
Guests can also explore responsibly sourced wines from beyond Japan, including Champagne from Drappier, an estate known for its organic, natural and carbon-neutral wine production methods.
Eco Initiatives Across the Hotel
Four Seasons Hotel Tokyo at Otemachi occupies the top floors of a newly constructed building, with several energy-conservation features in place, including a rainwater catchment system, LED lighting, and automated controls for lighting and air-conditioning. An energy-saving inverter controls the pump motor, while energy-efficient belts reduce carbon dioxide output. During periods of low occupancy, floor section zoning makes it possible to close individual sections of a guest floor to conserve energy.
Single-use plastic is steadily being phased out. Guest rooms feature aluminium water bottles, plastic-free laundry bags and key cards made of sustainable materials, while dining outlets use biodegradable straws, plastic-free menus and reusable coasters. The Hotel's dedicated recycling program includes cardboard, paper, plastics, glass, aluminium, cooking oil and soaps.
In the guest rooms, an opt-in linens and towels program reduces water usage, while recycling bins encourage responsible segregation of waste. To better monitor and reduce kitchen waste, the food and beverage team is also in the process of purchasing a Lumitics food waste management machine.
---
---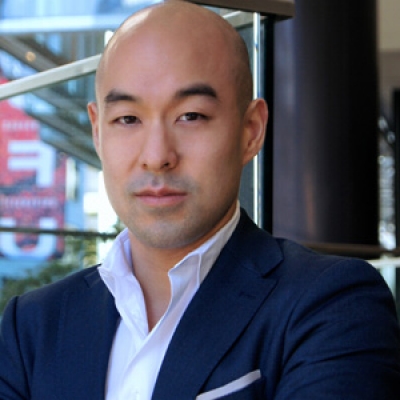 Shingo Kido
Director of Public Relations and Communications
1-2-1 Otemachi
Chiyoda-ku, Tokyo, 105-0021
Japan