Back
A Dream Wedding Reception Comes True at Four Seasons Hotel Jakarta
The winning couple of the Dream Wedding giveaway is set to celebrate their union in splendid style, supported by select international and Indonesian partners
July 7, 2022,
The long-awaited Dream Wedding Reception, which was initiated in 2020 and postponed due to unavoidable reasons, will take place on July 17, 2022. Four Seasons Hotel Jakarta, along with Time International and Prestige Indonesia, will host the wedding reception of the Dream Wedding winners – Dr. Wisvici Yosua and Dr. Yohana Trissya. The couple will celebrate the start of their new life together in spectacular style, in the presence of their beloved family and friends.
The Dream Wedding project was initiated to honour the vital contributions of Indonesia's living heroes – the healthcare workers who kept the country going through turbulent times and who continue to inspire us with their courage, resilience, and positivity. The winning couple, both doctors in Jakarta, were also working on the frontlines during the pandemic.
"We wanted to thank the local healthcare community for their incredible dedication, especially over the past few years. Celebrating this once-in-a-lifetime occasion for two very special doctors is a way for us to show our appreciation," says General Manager of Four Seasons Hotel Jakarta Simon Barnett. "We are also thrilled to collaborate on this event with Time International and Prestige, both long-time partners of our Hotel."
"We are so delighted to finally be able to celebrate Vici and Yohana's nuptials, the way they deserve to be celebrated. We have the utmost respect for our tireless and dedicated healthcare workers who passionately cared for people in their most vulnerable state, and were at the forefront of one of the worst periods in our history," says Vice President of Time International, Shannon Hartono. "Being involved in the Dream Wedding project is our way of saying thank you."
"Since the beginning of the pandemic, Prestige Indonesia has sought to spread a message of positivity and hope by highlighting those who were actively engaged in providing healthcare or assisting those affected by the crisis. The Dream Wedding initiative allows us to express our gratitude to two representatives of the healthcare community in a meaningful and inspiring way. Prestige also has a longstanding working relationship with Four Seasons Hotel Jakarta and Time International, which makes our support for this initiative all the more natural," says Publisher of Prestige Indonesia Ronald Liem.
A Reception to Remember
The bespoke setting and world-class cuisine of Four Seasons Hotel Jakarta, with more than 25 years of legendary service in the city, will be complemented by a group of prestigious international and Indonesian partners – truly, a match made in heaven.
Hosting about 100 people, the wedding reception will take place in the glamorous and elegant Grand Ballroom, a fairy-tale backdrop for an evening of dining, dancing, and celebration.
The venue will be decorated in a stunning floral garden theme by Nefi Décor, inspired by the couple's unique love story and complemented by lighting from Lumens Go & Light. Daniel Mananta will emcee the event, while famed composer Andi Rianto is slated to perform as the guest star. A stirring soundtrack will be provided by ALL STAR Music, a group of highly skilled musicians renowned for their superb melodies and supported by Sonus sounds.
Four Seasons Executive Chef Marco Violano, Chef Tri Priyanto, and Executive Pastry Chef Lorenzo Sollecito have tailored an exceptional menu for the night, blending delectable Western and Indonesian specialties. The oh-so-sweet highlight is an intricate wedding cake by LeNovelle, a delicious homage to the lovebirds' personal style.
The glowing bride is set to look picture-perfect in a custom wedding gown by Hian Tjen, while the groom and his best men will wear impeccable Zegna suits. The bride and groom will also wear elegant timepieces by Time International and rose gold wedding bands by Cartier.
A photographer and videographer from The Leonardi will capture the reception beautifully from start to finish. The wedding shall be featured as an issue of Prestige Indonesia magazine, later this year.
Working closely with the couple through their wedding journey, a dedicated team from Kenisha Wedding Organiser has helped in arranging each memorable event. The reception is also being supported by accessory designer Rinaldy Yunardi and couture fabrics provider Hosanna Textiles.
"There are a lot of moving parts and players to this special celebration. We are all delighted to give the lovely couple the wedding of their dreams," says General Manager Simon Barnett with a smile.
About Weddings at Four Seasons Hotel Jakarta
With venues ranging from elegant indoor ballrooms to palm-fringed outdoor terraces, Four Seasons Hotel Jakarta is the city's premier destination for exceptional, intimate weddings. Warm service and world-class cuisine elevate each celebration, while resort-style amenities bring a faraway feel to this centrally located, ultramodern urban hotel.
About Time International
A leading brand builder and retail organisation, Time International is committed to the promotion and appreciation of horological culture, luxury fashion, and lifestyle. Founded in the 1960s and currently managed by its second generation, the company operates multi-brand and single-brand retail stores for several of the world's most renowned brands, among them Bell & Ross, Berluti, Breitling, Cartier, CELINE, Chanel, Chopard, Ermenegildo Zegna, FENDI, Fossil, Innisfree, Laneige, Lumine, TAG Heuer, Tissot, Tory Burch, and Valentino.
About Prestige Indonesia
Launched in 2004, Prestige Indonesia is a world-class, English-language luxury lifestyle and society magazine. Favoured by the country's elite, affluent and cosmopolitan readers, the stylish publication is as entertaining as it is well-informed, and as insightful as it is beautifully designed. It is a celebration of luxury, sophistication, culture and, most importantly, high fashion.
---
---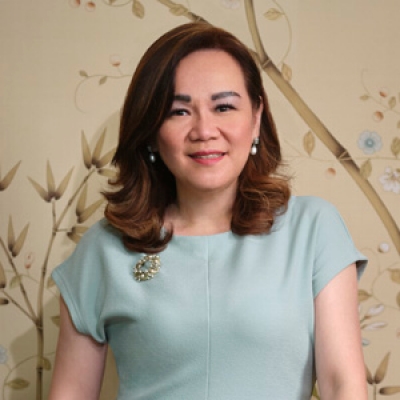 Desiree Merlina
Director of Public Relations and Marketing Communications
Jalan Jenderal Gatot Subroto Kav. 18
Jakarta, 12710
Indonesia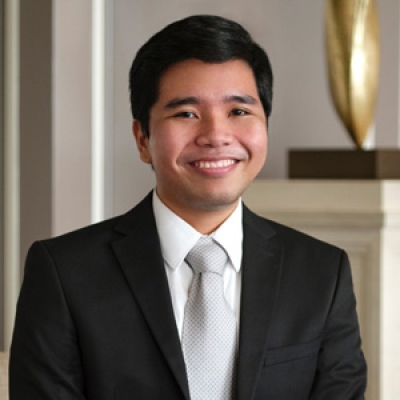 Felix Hariyanto
Marketing Communications Coordinator
Jalan Jenderal Gatot Subroto Kav. 18
Jakarta, 12710
Indonesia
---
Four Seasons Hotel Jakarta
PRESS KIT

Visit Four Seasons Hotel Jakarta Website