Back
Stay, Dine and Unwind in Pink: Cherry Blossom Season Comes to Four Seasons Hotel Kyoto
February 21, 2023,
Four Seasons Hotel Kyoto invites guests to celebrate the joys of sakura season with a full bloom of magical experiences, from immersive stays to captivating dining journeys.
As cherry blossom trees begin to bloom in streets, gardens and temples across Kyoto, the city lights up in soft, glowing pinks. This is the season for Hanami, the uniquely Japanese art of appreciating the transient beauty of flowers.
"Cherry blossom season lasts only for a few weeks, making it all the more precious," says General Manager Fanny Guibouret. "Our beautiful urban resort is fortunate enough to have its very own sakura trees, which means guests can enjoy Hanami experiences in privacy and tranquillity."
Discover a superb selection of sakura celebrations with Four Seasons Hotel Kyoto from March 13 to April 9, 2023.
Stay: Hanami Suite Package
Wake up to cherry blossoms, witness their colours changing through the day, and fall asleep under their fragrant spell - this special package invites guests to immerse fully in the pleasures of Hanami (the Japanese custom of sakura viewing), from morning to midnight.
Stay in a first-floor Residential Suite with direct access to Shakusui-en, the Hotel's 800-year-old Japanese pond garden, home to 29 cherry blossom trees. Guests can enjoy the pleasures of sakura-viewing from their private balcony, with in-suite breakfast, Sakura Afternoon Tea and Champagne included as part of the package.
These five Residential Suites also offer special access to the private garden courtyard, furnished with benches for guests to relax and soak in the wonder of cherry blossom. Steeped in history, this elegant setting is tailormade for Hanami. Once the domain of a noble Samurai, Shakusui-en pond garden is described The Tale of the Heike, a 12th-century epic poem.
Spread over 100 square metres (1075 square feet), each Residential Suite is bathed in natural light and comes with a fully fitted kitchen. Residential guests also enjoy several additional benefits, including complimentary overnight valet parking, a special gift from THE SPA, and a indoor tents for kids.
Available March 13 to April 9, 2023
JPY 515,590 per night for 2 guests
For bookings, email reservations.kyoto@fourseasons.com or call +81 75-541-8288'
Inclusions:
Residential Suite on first floor with guaranteed access to private garden courtyard
In-suite breakfast for two guests (American or Japanese breakfast)
In-suite Sakura Afternoon Tea for two guests
Welcome bottle of Billecart-Salmon Champagne
Sakura Sweets gift box
Dine: Sakura Afternoon Tea
In a departure from tradition, this year's Sakura Afternoon Tea is centred around a classical French pastry experience, beautifully interlaced with Japanese cherry blossoms. Shimmering in poetic pinks, this springtime feast is served on the sunlit terrace next to the Japanese pond garden, with up-close views of sakura trees in bloom.
Drawing on her training in Michelin-starred restaurants and Four Seasons hotels around the world, Pastry Chef Reiko Yokota crafts an inventive repertoire of sweet creations such as the Cherry Blossom and Raspberry Verrine, a sweet-and-sour blend of raspberry mousse and cherry blossom petal jelly, and Cherry Blossom Religieuse, a floral version of traditional choux pastry. The Cherry Blossom Chocolate Tart features a luscious ganache of strawberry-flavoured Valrhona chocolate.
On the savoury side, discover seasonally inspired creations by Chef Ryuji Koga, including the New Onion Soup and Creamy Croquette Burger. Both dishes make generous use of early-harvested onions from Higuchi Farm in Kyoto, favoured by Chef Koga for their unrivalled sweetness.
Along with the Sparkling Sakura welcome drink, guests can explore a superb selection of beverages, including 24 Ronnefeldt teas, artisanal coffees, and Valrhona hot chocolate.
Available March 13 to April 9, 2023
Two seatings: 12:00 noon to 2:30 pm and 3:00 to 5:30 pm
Weekdays JPY 6,700 per person; Saturdays, Sundays and holidays JPY 7,500 per person
Menu inclusions: five sweets, four savouries, two scones, selection of 31 beverages (including Ronnefeldt teas, artisanal coffees and Valrhona hot chocolate)
For Afternoon Tea reservations, contact the Hotel at +075-541-8288.
Dine: Sakura Lunch
Brimming with the bounty of springtime, Chef Ryuji Koga's five-course lunch menu at the Brasserie is an edible expression of cherry blossoms in bloom. Begin the epicurean journey with Sakura Sea Bream Tartar: marinated with aromatic lemon and herbs; this speciality arrives at the table dressed in delicate sakura petals.
The star of the menu is the Kyoto Red Chicken and Angel Shrimp Ballotine. Using techniques honed in Michelin-starred kitchens, Chef Koga recreates this traditional French recipe using locally sourced chicken, sweet angel prawns and mushrooms, topped with Albufera sauce, a hearty slow-simmered blend of chicken bouillon and butter. Edible sakura decorations add a splash of colour.
The Sakura Shrimp Risotto shines with the refined flavour of sautéed cherry shrimps, while the Fish of the Day is complemented by handpicked spring ingredients. Offering the perfect sweet finish is the Cherry and Berry Mille-Feuille, its cherry-flavoured custard accented with fresh berries.
This spring-inspired gourmet journey can be enjoyed in the sun-splashed interiors of the Brasserie, or out on the scenic garden terrace.
Available March 13 to April 9, 2023
11:30 am to 2:30 pm
JPY 10,000 per person
Menu inclusions: appetizer, risotto, fish, main course, dessert, coffee/tea
For lunch reservations, visit the website or contact The Brasserie.
Unwind: Sakura Foot Bath at THE SPA
In celebration of cherry blossom season, the foot bath included in all treatments of more than 60 minutes has been changed from green tea to sakura from March 13 to April 9, 2023. Breathe in the refreshing sweetness of cherry blossoms as the feet are cleansed in a petal-strewn foot bath. The perfect way to begin Kyo no Iyashi (Kyoto healing) at THE SPA.
All prices listed above include tax and service charge.
---
---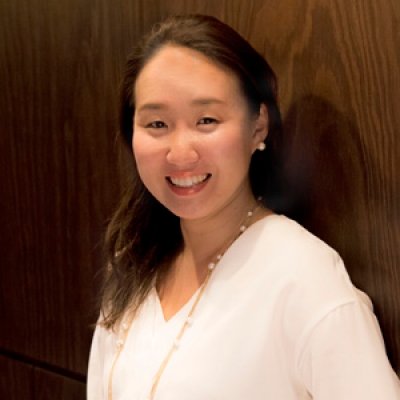 Naoko Tokunaga
Director of Public Relations, Sales and Marketing
445-3, Myohoin Maekawa-cho, Higashiyama-ku
Kyoto, 605-0932
Japan
Shiho Kawanobe
Public Relations and Communications Coordinator
445-3, Myohoin Maekawa-cho, Higashiyama-ku
Kyoto, 605-0932
Japan
---
Four Seasons Hotel Kyoto
PRESS KIT

Visit Four Seasons Hotel Kyoto Website