Back
Celebrate the Season of Giving with Four Seasons Resort and Residences Los Cabos at Costa Palmas
Adopt a whale shark, support the environment and aid community development with the award-winning resort and beachfront community of Costa Palmas
November 1, 2023,
Costa Palmas, Los Cabos, Mexico
Four Seasons Resort and Residences Los Cabos at Costa Palmas announces that it will team up with research project Whale Shark Mexico, which provides conservation, education and sustainable management for the largest fish in the sea. The program will allow guests to Adopt a Whale Shark and be a part of the continued safeguarding efforts of these gentle giants.
Each year from November to April, whale sharks migrate to the Gulf of Mexico. Baja is one of the very few destinations in the world where humans have the once-in-a-lifetime opportunity to swim alongside the whale shark, which can measure up to 59-feet (18 metres) long. This opportunity is fiercely protected by the state of Mexico and groups such as Whale Shark Mexico, which ensure the whale shark population is protected by fishing and over-tourism.
Beginning this holiday season, guests of Four Seasons Resort and Residences can arrange an awe-inspiring day trip to swim with whale sharks in La Paz and contribute to their continued health and well-being by Adopting a Whale Shark.
"We are surrounded by so many of nature's most precious gifts here on the East Cape of Los Cabos," says Borja Manchado, General Manager, Four Seasons Resort and Residences Los Cabos at Costa Palmas. "We are thrilled to support our friends at Whale Shark Mexico so that our guests can continue to responsibly experience this life-changing adventure with those they love most."
Adoptions are available to all guests regardless of participation in a whale shark adventure, and donations begin at USD 100 with all proceeds going directly to Whale Shark Mexico. Guests will receive an official certificate of adoption in addition to other surprise and delight mementos.
By adopting a whale shark, guests of Four Seasons Resort and Residences will allow the Whale Shark Mexico team to continue monitoring this iconic species in La Paz Bay, and to keep researching about their behaviour and the potential threats that might affect the species in a changing future.
"Conservation is not about one person or organization working alone on the front line, but about many stakeholders collaborating and supporting the conservation efforts of others," says Alberto García, Executive Director of Whale Shark Mexico. "We truly appreciate this initiative taken by Four Seasons Resort and Residences at Los Cabos, and we look forward to sharing the magical whale shark experience with its guests."
Guests can also support the local community and environment with the Fundacion Costa Palmas and their VOLUNTEER Program, which initiates various projects that enhance the quality of life for the families, communities and ecosystems on the East Cape of Baja.
Since 2016, the Fundacion Costa Palmas has released more than 25,000 sea turtles and counting, donated nearly 10,000 supplies, from medical equipment to computers, to the local community supported by almost 6,000 volunteer hours, which has benefited close to 10,000 locals on the East Cape.
Guests may choose to make a tax-deductible contribution to support the Fundacion Costa Palmas, or support the community through volunteer opportunities that include ocean clean up, agriculture education with local students, art and cultural projects, and much more.
"Together we sow the seeds of change, nurturing our community and the natural resources around us," says Ruth Diaz, Community Director of Fundacion Costa Palmas. "Every act of preservation and every project we undertake becomes a testament to our shared responsibility in safeguarding the beauty and vitality of our community for generations to come."
Guests may contact Four Seasons Concierge team at concierge.loscabos@fourseasons.com for more information.
---
---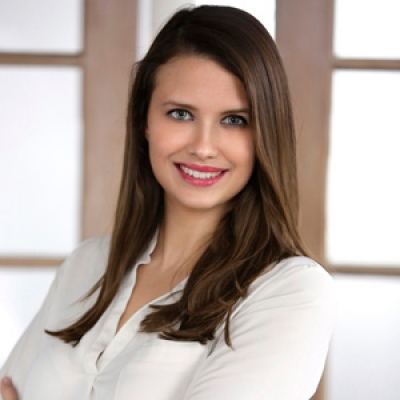 Lauren Dutton-Breen
Senior Director of Public Relations and Communications
Costa Palmas
Los Cabos,
Mexico
---
Four Seasons Resort Los Cabos at Costa Palmas
PRESS KIT

Visit Four Seasons Resort Los Cabos at Costa Palmas Website