Back
Dani Brasserie at Four Seasons Hotel Madrid wins the Hot Concepts 2022 Award for Hotel Restaurants
Dani García's restaurant, located on the seventh floor of Four Seasons Hotel Madrid, has won an award at the 19th edition of the Restauración News awards
July 14, 2022,
For yet another year, Restauración News has held the "Oscars of the restaurant industry" in recognition of the most outstanding brands and companies in the HORECA foodservice sector. In this 19th edition, which was held on June 30, 2022 at the Goya Theatre in Madrid, the Hot Concepts Awards were presented to a total of 19 restaurant operators in different categories, such as fast service, casual and fine dining, track record, technology, innovation and business management.
Among the award winners, Dani Brasserie, which has only been in business for two years, was one of the stars of the event. The restaurant of the Malaga-born chef, located on the seventh floor of Four Seasons Hotel Madrid, has been awarded the Hot Concepts Award for Hotel Restaurants. The award was accepted by Alejandro López, General Manager of Dani Brasserie, who attended the gala together with Ismael Paul, Head Chef of the restaurant. This category recognises the work of restaurants that are strongly linked to hotels, hotel chains and accommodations, which have stood out for adding value to the establishment in which they are located.
This has been the case with Dani Brasserie, which, since it opened in September 2020, has established itself as one of the most sought-after rooftop restaurants in the capital thanks to its ideal location and exquisite gastronomic proposals. In this luxury setting, Dani García proposes a journey through the recipes that have marked his professional career, such as his famous Tomate Nitro, which earned him three Michelin stars in 2018, along with new summer creations, including Dani's Club Sandwich, tomato tatin with Parmesan ice cream, hake with gazpachuelo or the frescor de almendra soup with white prawns.
The gastronomic selection also includes a selection of cocktails designed by the creative team at Dani Brasserie, which pays tribute to great artists who have left their mark on the history of Spain, such as Sorolla, Dalí, Velázquez, Almodóvar, Sara Montiel and Gloria Fuertes.
Opening Hours
Breakfast: Monday to Friday from 7:30 to 11:00 am and Saturdays, Sundays and holidays from 8:00 to 11:30 am
Midday meals: every day from 1:00 to 4:00 pm
Snacks and drinks: every day from 1:00 pm to 1:00 am
Evening meals: every day from 7:00 to 11:00 pm
Reservations
913 30 62 10
www.danibrasserie.com
---
---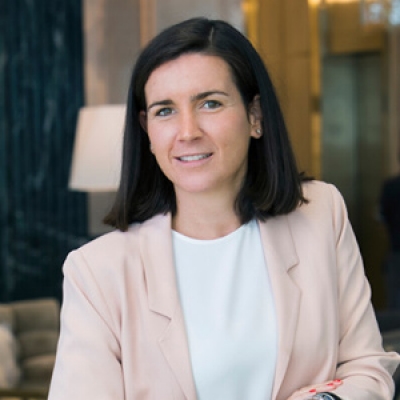 Marta Centeno
Director of PR & Communications
Calle de Sevilla 3
Madrid, 28014
Spain
---
Four Seasons Hotel Madrid
PRESS KIT

Visit Four Seasons Hotel Madrid Website