Back
Claudio J de Menezes is the Next Partner Therapist for the Experts Program at the Spa at Four Seasons Hotel Madrid
Considered one of the top ten therapists in the world by The Telegraph, Claudio J de Menezes will be at the Hotel spa from April 24, 2023 offering reflexology sessions to guests and local residents over the following months
Josep Lupión will also be back on May 24 and 25, 2023 with his Kobido and Deep Face Lifting treatments
April 21, 2023,
Since it opened, the SPA at Four Seasons Hotel Madrid has become the quintessential temple to wellness in the city and a perfect place to relax and unwind. This unique experience offers an oasis of peace and wellbeing to anyone seeking balance in mind and body.
Having already consolidated itself as the largest urban spa anywhere in Spain (more than 1,400 square metres or 15,000 square feet spread over four floors), it launched a special partner therapists program a few months ago in which leading figures in the field of health and beauty offer unique treatments to Hotel guests and local residents for a limited time only. A new specialist is joining the program: Claudio J de Menezes is a reflexology therapist and considered by The Telegraph to be one of the top ten therapists in the world. His ability to create a unique ambience of comfort and discretion, as well as a personalised service of the utmost quality, are key to achieving his main goal: improving health, boosting patient wellbeing and raising patient awareness of their own body. Over the next few months and with sessions four days of the month, this expert will be at the Hotel spa offering sessions of 60 to 90 minutes.
"Through reflexology, it is possible to connect with different points, organs and ailments of the body, eliminate tension and improve the condition of hard-to-reach internal organs. Personalised to meet the needs expressed in each case, various pressures are applied to reflex points on the sole of the foot to ensure the patient experiences an absolute sensation of deep relaxation while improving their health from the inside," says Claudio J de Menezes.
What is Reflexology?
The therapist works on reflex points located on the patient's feet to improve health throughout the body. Through the movements made by the specialist's fingers and the various pressures that are applied according to the needs of each patient, the necessary internal organs are stimulated or relaxed. Communication with the patient is therefore extremely important for the therapist to identify and connect with the problematic parts of the body through the soles of their feet, ensuring that the results from each session go beyond the local area where the massage is performed so the patient feels better from head to toe and from the outside in.
"Reflexology is a holistic treatment that helps your body in countless ways, including the elimination of toxins, system rebalance and overall bodily function enhancement. Many therapists use reflexology as a complementary treatment, but I use it as an alternative or parallel medicine," adds Claudio J de Menezes.
Benefits: A deep sense of relaxation in mind, body and spirit, as well as improvements to the internal organs
Duration and Price: EUR 225 (60 minutes) or EUR 295 (90 minutes)
Availability: From April 24, 2023, four days per month
New Confirmed Dates for Josep Lupión, a Kobido and Deep Face Lifting Therapist, on May 24 and 25, 2023
Following the success of the monthly visit by this expert facialist, the Spa at Four Seasons Hotel Madrid has recently confirmed that Josep Lupión will be back on May 24 and 25, 2023 to offer three sessions per day with his Kobido and Deep Face Lifting treatments.
Kobido massage, which means "former path to beauty" in Japanese:
The first step is always a skin analysis using a 3D skin analyser. This is essential for personalising the organic product that will be applied during the treatment, thereby offering a unique experience that is tailored to each recipient.
After the analysis, work begins with a Tibetan singing bowl to achieve better inter-hemisphere brain connections and thus further enhance the experience. The massage therapist will then start to relax the areas around the cervical spine, shoulders and neckline, enabling the patient to experience a sense of peace and relaxation. To eliminate toxins and prepare the face - so that the benefits to be gained from the active ingredients in the product applied during the massage can fully penetrate the skin - a cleanse and enzymatic exfoliation process is performed.
"After the cleanse and enzymatic exfoliation, the work focuses on the face, and this is when the treatment enters the stage in which the patient starts to enjoy a floating feeling of not really even being there. Hand motions become intertwined and countless sensory journeys are strung together through endless very complex movements that work on every level," says Josep Lupión.
By combining percussion, vibration, stimulation and relaxation movements, among others, this massage becomes a unique experience that is perfect for ageing skin with impurities, dehydration, a lack of luminosity or even muscular tension and stress. This treatment is world famous as a genuine natural lifting process that highlights facial features and returns natural beauty, thanks only to the hands of the specialist. A true luxury for the skin.
"Kobido treatment is not so much a massage as an experience unto itself. The result is oxygenated, smooth and youthful skin, as well as unequalled peace and emotional release," says Josep Lupión.
Kobido Price: EUR 600 / 120 minutes
Deep Face Lifting is an entirely natural non-invasive, fast-acting and anti-gravity treatment for achieving strengthened and lifted facial muscles:
It is an anti-ageing massage in which Josep Lupión becomes a skilful sculptor to shape the face of his patient.
Its benefits include a reduction in wrinkles and the other signs of ageing, and the eradication of emotional blockages, stress and anxiety.
Deep Face Lifting Price: EUR 450 / 90 minutes
To make a booking, write to the Spa at spa.madrid@fourseasons.com or call +34 910 883 333
About Claudio J de Menezes
Born in Brazil, he arrived in Europe in 1987 to study anatomy, physiology, physiotherapy and podal reflexology, during which time he learned from both European and Chinese masters. His professional career in the field of health is broadly international. He has worked in Latvia, Belgium, Spain, Brazil, and Sweden, among other places, due to his personal desire to travel and his recognised international standing. He has consistently worked at some of the best spas in Europe and as the official massage therapist for the O Corpo Brazilian Ballet Company. He is also considered by The Telegraph as one of the top ten therapists in the world.
About Josep Lupión
Having trained in Japanese facial massage with the Kobido expert, Dr. Shogo Mochizuki, Josep Lupión holds official certification as a Licensed Kobido Facialist and in Sculptural Face Lifting, a technique he learned through the training he received from the technique's creator, Yakov Gershkovich.
---
---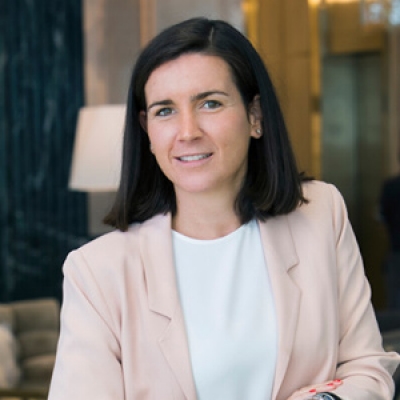 Marta Centeno
Director of PR & Communications
Calle de Sevilla 3
Madrid, 28014
Spain
---
Four Seasons Hotel Madrid
PRESS KIT

Visit Four Seasons Hotel Madrid Website