Back
Four Seasons Hotel Madrid Celebrates Global Wellness Day with Unique Revitalising Experiences in its SPA
An unbeatable and refreshing experience in the Hotel SPA that will be offered on June 10 to celebrate Global Wellness Day and promote a healthy lifestyle
June 1, 2023,
Amid the hectic stressful lives that characterise modern society, it can be tough nowadays to attain perfect balance. That frenetic pace, heavy workloads and personal demands, and a constant digital connection can lead us to somewhat ignore our own personal health and wellbeing. Nonetheless, it is at those moments of chaos when it becomes most necessary to stop, take a deep breath and spend some time looking after ourselves. Finding that elusive balance between work, family, personal time and health can be a challenge, but an essential one to our inner happiness and overall equilibrium. This is why Global Wellness Day on June 10, 2023 should be a reminder to us all about the importance of prioritising our physical and mental wellbeing. It gives us an opportunity to discover health-focused and refreshing activities that can help us restore balance to our lives. Global Wellness Day is a global initiative that seeks to raise awareness about the importance of looking after oneself, adopting healthy habits and attaining perfect balance.
This event has become a platform for rallying individuals, communities and organisations around the promotion of health and harmony in all its forms. Every year, thousands of people take part in wellness-related activities that range from yoga and meditation classes to inspirational talks and rejuvenating experiences. This international day has successfully transcended borders and cultures to become a global movement that aims to improve quality of life and promote happiness around the world. With that in mind, Four Seasons Hotel Madrid is joining in the celebration of this special day as a partner brand offering a genuine experience in its famous SPA to bring some unique and revitalising practices to its guests and members.
Global Wellness Day Activities
A series of captivating activities have been designed so guests and members can enjoy an exclusive wellness experience. Two activities will be taking place at the same time from 7:00 am: a yoga class with experts and a group running session led by two Hotel employees, offering a chance for those taking part to strengthen ties with the team. Both activities will give participants the opportunity to connect with their body and mind in serene and emotionally beneficial surroundings.
To conclude these early morning sessions, guests will enjoy a healthy breakfast on the charming SPA terrace. This delicious banquet will be carefully prepared using eco-friendly, fresh and nutritious ingredients and will provide the necessary energy to face the day ahead with vitality and equilibrium.
These activities, which will be free to access, are exclusively aimed at guests, residents and members to give them a unique opportunity to enjoy a special experience.
Revitalising Experiences for Global Wellness Day
Four Seasons Hotel Madrid also announces two unique treatments that will offer an experience of insurmountable comfort and personal care. These treatments have been meticulously curated to provide a feeling of inner renewal from head to toe, enabling guests to immerse themselves in an oasis of relaxation and rejuvenation.
The Canalejas treatment is a complete ritual that begins with a body exfoliation to eliminate dead cells and return a natural glow to your skin. This is followed by a powerful Abhyanga massage to bring the individual into a deep state of relaxation and balance. A 111 Skin facial booster is applied to complete the experience, leaving the skin fresh, moisturised and magnificent. This comprehensive treatment provides a feeling of complete renewal, leaving the guest fully regenerated.
The El Capricho treatment offers a romantic and relaxing experience to be enjoyed as a couple. The ritual begins with a relaxing bath accompanied by two glasses of cava and a detoxifying steam bath. This is followed by 60 minutes of the special El Retiro massage, designed to provide a deep sense of relief and wellbeing. Finally, the ritual concludes with 60 minutes of 111 Skin Meso Infusion Hydrating Facial, a moisturising facial treatment that leaves the skin radiant and rejuvenated. Furthermore, because these treatments last for more than 90 minutes, booking them also includes access to the impressive 14-metre (46 foot) swimming pool to complement the wellness experience and allow guests to enjoy the relaxing and refreshing atmosphere. Both these comprehensive treatments become essential activities for those looking to escape, revitalise and refresh themselves in the heart of Madrid.
These two unique treatments are a testament to the Hotel's firm commitment to offering exceptional personal care experiences. On Global Wellness Day, these experiences invite guests to take some special time out of their day to look after themselves, both body and mind, reaffirming the importance of prioritising a healthy balance in modern society with a unique opportunity to rejuvenate and renew one's inner harmony in luxurious surroundings that have become a benchmark in comfort.
---
---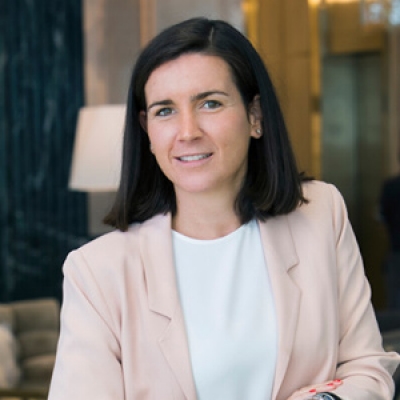 Marta Centeno
Director of PR & Communications
Calle de Sevilla 3
Madrid, 28014
Spain
---
Four Seasons Hotel Madrid
PRESS KIT

Visit Four Seasons Hotel Madrid Website