Back
ISA Reopens Its Doors at Four Seasons Hotel Madrid in September with an Entry in the Michelin Guide, Menu Changes and Special Events
September 8, 2023,
Following the August summer break, ISA - the roguish Asian-Mediterranean fusion restaurant and cocktail bar at Four Seasons Hotel Madrid - reopened on September 6, 2023 with an exciting change of menu that promises to delight even the most demanding of palates. It has also been included in the prestigious Michelin Guide Spain and Portugal 2023 as a recommended restaurant. In the words of those responsible for the guide, this recognition "is testament to its commitment to quality and culinary excellence" as it approaches two years since it first opened.
Located on the first floor of an impressive complex, it stands on the most iconic corner in the heart of Madrid where the busy Calle Alcalá and Calle Seville converge. It bears witness to the constant hustle and bustle of the capital, and awakens curiosity and admiration in all those who visit for the first time. This restaurant brings the creative cuisine of the renowned Chef Ignacio Vara to central Madrid, enriched by signature cocktails developed at an in-house lab led by Miguel Pérez, Head Bartender at ISA, in turn refined by experiences and the most vibrant entertainment.
New Menu: An Improved Gastronomic Experience Inspired by South-East Asia
Chef Nacho Vara, the mastermind behind the stoves at ISA, has made some exciting changes to the menu with a view to offering diners a more complete and varied gastronomic experience. Inspired by Japanese cuisine and with some South-East Asian flair, the new menu includes reinvented traditional Japanese dishes such as tsukune (chicken yakitori), Porcini Mushroom chawanmushi (a delicate savoury flan), katsusando (pulled lamb sandwich) and a new maguro tsukedon temaki, among other things.
The flavours of South-East Asia emerge stronger than ever in such creations as Peking Duck transformed into a spectacular bao with a crispy caramelised crunch, a mizuna and tempura prawn salad with a vinaigrette inspired by the sauce for Vietnamese nems, and a delicious tempura aubergine khao soi, a vegetarian interpretation of a soup from northern Thailand.
"This new menu is more complete, including a broader and more varied list of dishes for diners to enjoy. We are excited to share this unique culinary experience with our guests," says Chef Nacho Vara.
In terms of the liquid offer and with Miguel Pérez as Head Bartender, ISA has a disruptive and inspiring concept up its sleeve with a cocktail list split into four episodes that was first revealed at the start of the year. The most experimental ideas can be found in the first episode, HIMIKO LAB: technique, cutting-edge concepts and innovation produce beverages for the most daring that are easy to drink with quickly recognisable flavours, such as Yogurt, which is made from Roku gin, lacto-fermented strawberry, re-distilled lemon thyme and coconut water.
While staying true to its roots but with an evolved vision in which the avant-garde and minimalism are key, HAIKU 2.0 (the second episode) includes such cocktails as Albahaca, made from Santa Teresa 1796 rum, Empirical Ayuuk, basil cordial and mango water, one of the most popular options on the list.
Inspired by nature and for those seeking a sophisticated beverage that is a little different, SAKURA includes cocktails for which the fleeting nature of their ingredients is key. Finally, KAKIROGI - the fourth episode - is where Japanese tradition blends with the avant-garde modernity of the ISA laboratory.
A September Full of Flavour and the Best Entertainment with the Return of ISA NIGHTS
ISA not only offers an outstanding culinary experience but also becomes the perfect venue for exciting events and performances throughout the month of September 2023. The confirmed events on the schedule for the upcoming weeks include:
From September 14 to 24: Hotel Tapa Tour, an opportunity to explore what more than 20 hotels in the city have to offer over 10 days in which each one will present a range of gourmet tapas so people can discover the best gastronomy in Madrid. ISA has selected four items for the occasion: A beef, Japanese curry and tapioca crunch accompanied by a glass of D.O. Ribera del Duero Valsotillo; a salmon, coco milk, citronella and green shiso oil Usuzkuri accompanied by D.O. Cava Mestre Coquet Brut Nature; and, finally, a tiger mussel, sriracha and white prawn tartar croquette accompanied by a beer. For those with a sweet tooth, Mango Sudachi, white chocolate and shiso accompanied by a Cointreau cocktail.
From September 18 to 24: Negroni Week, a not-for-profit campaign in partnership with the SLOW FOOD organisation arranged by Campari.
September 18: ISA NIGHTS are back with the best entertainment and star guests at the bar. The season begins with a guest shift and master class by Alex Frezza, bartender at L'Antiquario, a secret bar located on the antique store street in Naples that is considered one of the best in the world (#46 on the prestigious list of The World's 50 Best Bars).
From September 25 to October 1: To celebrate Madrid Cocktail Week, a week dedicated to mixology for which the hotel has organised several guest bartending sessions with the best bartenders in Europe:
September 25: Giorgio Bargiani from The Connaught Bar in London, twice recognised as the best bar in the world and in partnership with Campari. Guests will be able to enjoy one of the most influential profiles in the global mixology scene who has also been recognised as International Bartender of the Year 2023 by Tales of the Cocktail.
September 26: Ricardo Rossi from Freni e Frizioni in Rome. A rustic venue that has brought a fresher, more modern version of the aperitif to the Italian capital, its offer includes a number of cocktails inspired by the most famous city districts around the world.
September 27: Benjamin Cavagna from the mysterious 1930 in Milan, a highly exclusive venue. It is a speakeasy that not only serves rye whiskey and home-made liquor but also some of the best cocktails in Europe. He will bring the best of mixology from Milan to ISA.
September 28: Patrick Pistolesi from Drink Kong in Rome will bring some of his city's most avant-garde cocktails from a bar featuring futuristic influences from the 1970s, King Kong and Japan.
New opening times:
Sunday to Thursday: 6:00 pm to 1:00 am
Friday and Saturday: 6:00 pm to 2:00 am
Contact: +34 913 306 220, isa.madrid@fourseasons.com, https://www.isarestaurantandbar.com
Only a few short months before its second anniversary, ISA has been included in the 2023 edition of the prestigious Michelin Guide Spain and Portugal as a recommended establishment. This recognition can be added to the numerous national and international awards and prizes it has already received: included on the list of Top Cocktail Bars 2022 - The Drink Show, Best New International Cocktail Bar in Europe – 2022 Spirited Awards Honouree, Tales of the Cocktail, Best Hotel Cocktail Bar - Coaster Award 2022, World Class Spain and Best Hotel Cocktail Bar - International Cocktail Bar Fair 2022 (FIBAR).
---
---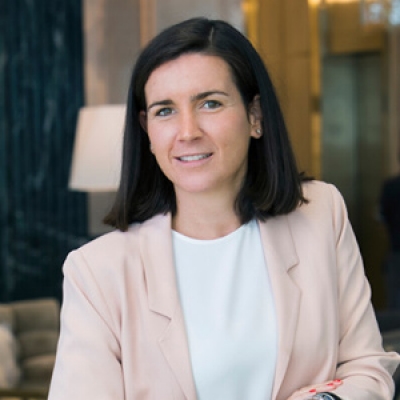 Marta Centeno
Director of PR & Communications
Calle de Sevilla 3
Madrid, 28014
Spain
---
Four Seasons Hotel Madrid
PRESS KIT

Visit Four Seasons Hotel Madrid Website