Back
Isabella, a Beer Brewed by La Quince Brewing Company Exclusively for ISA - the Restaurant and Cocktail Bar at Four Seasons Hotel Madrid
March 22, 2023,
ISA has teamed up with La Quince Brewing Company to create an exclusive beer: Isabella, a red rice ale, brewed to accentuate malt and its characteristics through a unique recipe in which malted rice plays a fundamental role. A bright and clear coppery liquid topped by an ivory-coloured foam with an aroma that includes notes of bread and marzipan, Isabella is one of the latest creations to arrive at the iconic Asian-Mediterranean restaurant and cocktail bar at Four Seasons Hotel Madrid.
This concept is a brainchild of the team at La Quince Brewing Company in Madrid and has achieved the perfect liquid formula capable of bottling the purity of traditional craftsmanship and the luxuriousness of this gastronomic venue. The result is a harmonious combination of perfectly structured flavours and aromas in which the malted rice lends a gentle touch of "Brussels lace" - an iconic symbol of quality - to every drop.
Isabella has therefore become part of the liquid menu at the restaurant, which "currently offers an extensive list of hard-to-get beers from several continents that, in Spain, can only be found at ISA," explains James Watt, Director of Food and Beverage at Four Seasons Hotel Madrid.
Isabella - Red Rice Ale: Aroma and Fusion for a Smooth, Refreshing and Authentic Beer
This unique recipe in which malted rice plays an essential role to highlight malt and its characteristics has managed to produce an exceptional beer: a smooth, refreshing and authentic drink in which a gentle fragrant hint of bread and biscuit in the first sip prepares the palate to receive the low intensity bitterness provided by the hops.
This is followed by a touch of the medium dry as the liquid moves through the mouth and gives way to a final hit of sweetness for an experience of infallible flavour.
Isabella Rice Red Ale: 33cl / 5.5% ABV
A Craft Beer for Everyone Brewed by a Great Family of Experts
ISA is synonymous with innovation, the avant-garde and unique quality capable of creating a personal, disruptive and premium offer within its walls.
"At ISA, our goal is to present a unique and interesting drinks program. That is clearly reflected by our eclectic list of cocktails and our extensive range of spirits," says James Watt.
Based on this philosophy, its creations have successfully positioned themselves at the cutting edge of culinary culture in the capital and continue to surprise both locals and tourists alike every time they visit. A path to constant self-improvement that now raises the gastronomic experience by including Isabella: unique, exclusive and a reflection of ISA's commitment to craftsmanship through this collaboration with La Quince Brewing.
"After meeting the team at La Quince Brewing, brewers of outstanding quality who are equally passionate about making a great craft beer, we wanted to find a way to work with them and bring an exclusive beer to ISA, but one that could also fit perfectly as an accessible and premium craft beer," concludes James Watt, Director of Food and Beverage at Four Seasons Hotel Madrid.
About La Quince Brewing
A family business that was set up in 2013 to satisfy a need for modern, tasty and aromatic beers, their creations are based on the best ingredients and the most advanced techniques to brew fearless beers with unique personality under their own philosophy: BREW WILD.
Nowadays, they produce more than 300 different beer varieties at 78 different breweries in nine different countries for in excess of 1,500 hectolitres per year under a mixed model for which they install their own fermenters at the best breweries with a range of different techniques to offer a fresh product of the utmost quality.
---
---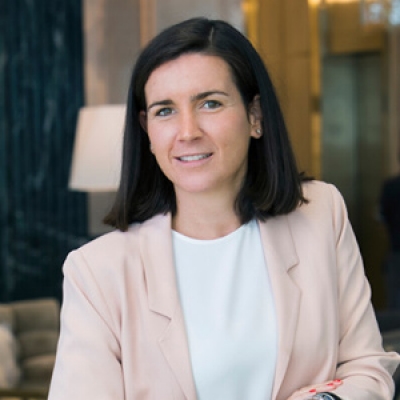 Marta Centeno
Director of PR & Communications
Calle de Sevilla 3
Madrid, 28014
Spain
---
Four Seasons Hotel Madrid
PRESS KIT

Visit Four Seasons Hotel Madrid Website