Back
People and Culture: Sales and Events Team Delivers for Guests at Four Seasons Hotel Minneapolis
We designed Four Seasons Hotel Minneapolis as a place to bring people together. And what better reason to get together than a special event? Whether an intimate dinner, a big bash, or any occasion in between, our sales and events team ensures all private events meet the brand's impeccable standards while creating memories that stand out long after the last attendee has left.
Leading our sales and events team are three passionate, dedicated and creative women: Dawn Turbes, Noelia Roblero and Jessica Tober. In honour of Women's History Month — and with spring and summer event season on the horizon — here's a look at who they are and why they love crafting memorable events for Four Seasons Hotel Minneapolis guests.
Jessica Tober, Senior Events Sales Manager
Jessica Tober's job is a high-stakes endeavour. In her role as Senior Events Sales Manager, she's tasked with creating one of the most memorable days of a person's life: their wedding. "It's a couple's big day, and there's a lot of emotion involved," Jessica says. "I guide the journey from start to finish, giving it that Four Seasons experience you won't get anywhere else."
In addition to weddings, Jessica also plans all types of social events in both the Hotel and the restaurant, from intimate business dinners to black-tie fundraising galas. Whatever size and style of event, the experience is characterized by jaw-dropping spaces, top-tier service and incredible food and drinks. Behind the scenes, her goal is to build a relationship with guests that grows beyond the initial event.
"We held a wedding for the daughter of a resident; 160 people in a seven week turn time, and it was just spectacular," she says. "Now, she's having a baby and we're talking about doing her baby shower. It starts off as a bride and groom, and then they're Four Seasons lifers. That's really special. We want to be part of their other milestones as well."
Jessica and her husband, Stephen Tober — Executive Sous Chef of Four Seasons Hotel Minneapolis — came to Minnesota via Four Seasons Hotel Hampshire, a picturesque manor situated in the English countryside. "Alpacas were our neighbours," she says. They were contemplating a return to the United States when they heard about the opening of Four Seasons Hotel Minneapolis. "My director of catering knew Florian [Riedel, General Manager of Four Seasons Hotel Minneapolis], and came to us and said, 'This opportunity is perfect for you!' Pretty soon, we were headed back across the pond."
As a Minnesota transplant, Jessica has embraced the area's rich natural landscape — even in the winter. "We have two dogs, and we're always outside and enjoying everything Minnesota has to offer," she says. "It's helped to embrace the winter — to put on your ice skates, or go hiking in the snow. It brings people together. It's freezing cold out, but people are still smiling and saying hi on the street."
Noelia Roblero, Director of Events
Noelia Roblero's Four Seasons Hotels and Resorts story is the dream of career counsellors everywhere. She began in 2007 as a Rooms Division Intern at Four Seasons Costa Rica at Peninsula Papagayo in her native country. From there, she worked her way up the ladder to Director of Events. But before now, it's always been in a warm-weather locale.
"This is my first time living in a place with such defined seasons," says Noelia, who moved here with her husband, Four Seasons Hotel Minneapolis Executive Chef Martín Morelli, and her two kids. "I love seeing activities that are very seasonally oriented. It's amazing how the community comes together no matter what the weather is like."
In addition to learning the ins and outs of living in a new place, as Director of Events, Noelia has also had to learn about a brand-new market. "We've had a year of so much learning, and experimenting and understanding what's right for Four Seasons Hotel Minneapolis in terms of events," she says. She primarily handles the financial market, bringing a level of care, creativity and detail to corporate and company events.
"It's about building a relationship with the clients and understanding exactly what they want," she says. "It's the whole experience. Not just the day of the event, but the time and planning and efforts, whether it's a corporate meeting or a big affair like a wedding. We are a team that truly cares."
One of her most memorable events happened in the first year the Hotel was open, when a large company bought out the entire Hotel — rooms, restaurants and all — for an entire weekend. "Between our restaurant and bar and event spaces, we created the most amazing themed events for three nights in a row," Noelia says. "It was like giving them their own hotel to play and work and meet and have fun. You would typically see those experiences at a resort setting, but we have the flexibility to do something that like at a city property."
According to Noelia, the best part of working at Four Seasons Hotel Minneapolis is the people. "I think why I've spent so many years with Four Seasons is that I've worked with good quality people," she says. "There are good days and bad days at work, but I always know I'm coming to a place where I work with people that are here for a good reason and a good purpose. There's a mutual respect."
Dawn Turbes, Director of Sales
With more than 25 years in hospitality sales, Director of Sales Dawn Turbes is a bona-fide industry veteran. But even the most seasoned vet may have balked at booking two large groups just five days after officially opening the doors to Four Seasons Hotel Minneapolis.
"The facility is beautiful and was going to be ready, but there had to be tremendous confidence in the brand and the service deliverables to say, 'I'm going to have my group stay on day five,'" Dawn says. "But we had all this brand support, all these excited Minnesotans who were just hired to work at the first luxury hotel in the market, and we were all in. We were going to make sure we knocked it out of the park. And we did."
Dawn grew up in Worthington, Minnesota, in the southwest corner of the state. She lived in Houston for several decades, working sales at a luxury resort. When offered the opportunity to open Four Seasons Hotel Minneapolis, she leaped at the chance. A new empty nester (her son goes to Clemson), she's loved spending more time with her parents, her sister and her family and reacquainting herself with her home state. "I remember going to the Guthrie Theater as a kid, and now I get to go back and also see all the other theatres in the market that I wasn't aware of back then," she says. "I'm so happy to be back, and so happy to have the ability to introduce a luxury offering to a market that hasn't had one before."
In her role as Director of Sales, Dawn oversees the group sales team, which books meetings, events and larger programming. She also handles key corporate accounts, corporate rates and preferred partner programs, as well as the sports segment for the property. While strategy, community partnerships and business development are key parts of her work, her favourite thing involves showing potential guests the property and sharing the Four Seasons Hotel Minneapolis story.
"I've been doing this for 25 years, and when I look at our space, and the way it was developed and the thoughtfulness of the design — it's everything I ever hoped I would have," she says. "Our pre-function spaces are so spacious and organically set up to be little networking nooks with soft seating. The natural light, the technology infrastructure, the way it all flows. It's really exceptional."
While the space provides an impeccably-designed canvas for events, it's the people Dawn works with that make the job worthwhile. "I came home to be near my original family, but we are also very much a family within the confines of this building," Dawn says. "Learning about everybody I get to work side-by-side with to get this hotel open has been wonderful."
Working Together
As a team, Jessica, Noelia and Dawn all have their own distinct lanes. But those lanes are always intersecting. "We all sit very closely," Noelia says. "We're all in the same space. So much collaboration happens among the entire team. Because it all intertwines."
A lot of that intersection comes while brainstorming, as the trio puts their heads together — along with their decades of experience — to deliver a guest's vision and then go beyond. "Someone will say, 'They're looking for a unique dinner experience,' and we all pipe in and say, 'Let's try this!' or 'We haven't tried this before.'" Jessica says. Then, they find a way to make ideas and vision a reality. Additionally, Jessica, Noelia and Dawn overlap roles while strategizing, securing room blocks, designing and negotiating events, catering and anything else that is involved in crafting the perfect event.
"We're one big team that's working together to put business on the books, and then execute it exceptionally once it's there," Dawn says. "We don't compete against each other; we really root for each other."
Learn more about weddings, private functions, room offers and other event offerings at Four Seasons Hotel Minneapolis.
---
---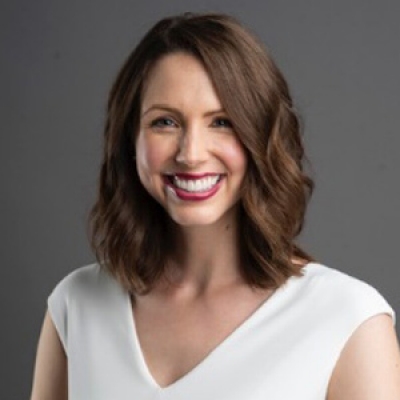 Allie Stoneberg
Director of Communications and Partnerships
245 Hennepin Avenue
Minneapolis, Minnesota 55401
USA
---
Four Seasons Hotel Minneapolis
PRESS KIT

Visit Four Seasons Hotel Minneapolis Website