Back
Service with Heart: The Guest Experience Team Customizes, Curates and Cares
While everyone at Four Seasons Hotel Minneapolis has favourite memories from our first year open, few came into as much contact with - or brought as much joy to - guests as the aptly named Guest Experience team.
While our technically made up of two people - Director of Guest Experience Naomi Thompson and Concierge Molly Yoong - the entire hotel staff is involved in crafting a singular stay for every guest that's not only memorable, but brings the idea of heart-led hospitality to life.
Here, Naomi reflects on a few poignant moments and memorable stays from Year One:
Special Occasions
Since the Hotel opened, Naomi has observed how many of our guests book a stay to mark a celebration or monumental occasion - so the pressure is on. "We have helped with proposals, which our front desk staff loves," Naomi says. "Someone will call us and say, 'I know I want to propose at Four Seasons, but I don't know how to do it. Can you help me?' We've even been part of the façade."
She remembers one proposal that involved pulling a groom away from dinner with a faux work call, then getting the soon-to-be-fiancée up to their room with a pretend need. When she arrived, her partner was on one knee and a photographer was on hand to capture the experience.
Naomi adds that while moments like this are joyful and exciting for the team, they also take their task very seriously. "This is something they're going to talk about and remember forever," she says. "We work so hard to create a perfect experience because we know how important it is. It's a big responsibility to make sure it goes as well, if not better, than they could have imagined."
A Family Affair
The team goes above and beyond to create unforgettable moments for children, too. Sometimes this includes transforming a guest room or suite into a Northwoods-centric setting with a little tent, twinkly lights, a storybook about Paul Bunyan and a big stuffed Babe the Blue Ox. Other times, families arrive to find petite bathrobes, slippers and water toys - the perfect accompaniment for child-size lounge chairs next to the rooftop pool. Naomi also has connections to special visitors.
"We had a little boy who was a big Twins fan, and he was celebrating his eighth birthday here," Naomi says. "So, we arranged to have T.C. Bear [the Minnesota Twins mascot] come that morning with breakfast and to wish him a happy birthday - and he brought a few little Twins gifts for him. The look on his face! When we were leaving, I heard the little boy say, 'I can't believe T.C. Bear knew it was my birthday!' That was one of my favourites."
The Third Act
Sometimes it's less about a guest milestone and more about a mission. Naomi recalls a couple who travelled to Minneapolis to see Hamilton at the Orpheum Theatre downtown. It was a bucket list item for them - as well as one of their birthdays - so Naomi and team got to work to craft a VIP experience. "We set them up with dinner at Mara and had our pastry chef create a Hamilton-themed dessert," she says. "Then after dinner, we arranged for our house car to bring them to the show and pick them up when it was over." While it's physically impossible to make moments like this happen for every single guest, when there's an idea to take a visit to the next level, Naomi and team run with it.
Lemons to Lemonade
Naomi also recalled a unique situation in which a couple visited with their new baby to celebrate an anniversary. "They had booked dinner at Mara, they were very excited about it all," Naomi says. "Not long after, they tested positive for COVID-19. They said, 'Looks like we're going to be stuck in our room and staying longer.' So we got to work." The team asked the couple for a list of groceries and baby supplies, then picked it all up and delivered it to their room. "We checked in on them every morning. 'How are you doing? How are you feeling? Anything you need, we're here to help.'" As for their Mara anniversary dinner? The team arranged to have it transported up to their room on the same night, so they could still celebrate.
A Sacred Space
Most guests visit to relax and explore a new city or take care of important business (or sometimes, a little of both!). But some visitors are here for more melancholy reasons. Because Minneapolis is home to the world-renowned Mayo Clinic, our Hotel is often a home away from home for those visiting doctors or receiving medical treatments. In that case, Naomi and her team work to create a visit that involves extra care - right down to the guest greeting.
"We make sure everyone on staff knows the purpose of the visit. We temper our greeting and show sensitivity, warmth and support. If someone is recovering from surgery, if we're provided with that information up front, we can really tailor the visit to that guest's needs." This has included making sure the room is in a quiet area of the Hotel, delivering extra blankets and comforting tea and even dropping off a get-well card from our staff.
Welcome Home
"We get a lot of return guests," says Naomi. "When they come in, it's like, how have you been? We've missed you. It's great to have you back. It's about building a relationship." Naomi explains how the team keeps guest profiles, which include notes about preferences ranging from a particular room or pillow to a list of what the guest likes to do while in town. This allows the team to be proactive in their hospitality. "We know that this person likes to eat at Mara the first night he's here, and the second night he goes to Spoon & Stable," she says. "So, when I see his name, I go ahead and save him a table at Spoon & Stable. When he arrives, I let him know it's available if he's interested. You're not going to get that kind of service at any other hotel."
While guest profiles help with the details, Naomi says the collective brain trust of the Hotel, combined with the team approach, helps create the feeling of a home away from home. Through genuine conversation, team members learn about guests' families, careers, travels, habits, quirks and preferences.
"It's like when you invite friends over, and you know them well enough to know what they enjoy, or what cocktail they like, and you have those things on hand. We're always paying attention and alert," Naomi says.
---
---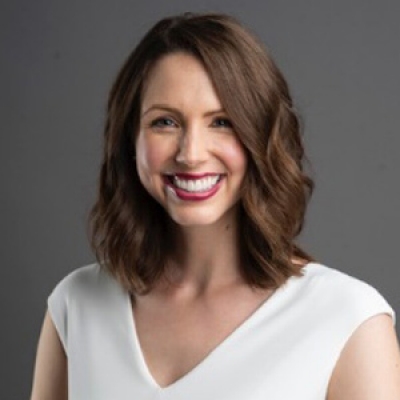 Allie Stoneberg
Director of Communications and Partnerships
245 Hennepin Avenue
Minneapolis, Minnesota 55401
USA
---
Four Seasons Hotel Minneapolis
PRESS KIT

Visit Four Seasons Hotel Minneapolis Website