Back
Four Seasons Hotel Minneapolis Celebrates Its First Birthday with Gifts for Guests
Members of the Twin Cities community enjoy up to 30 percent off guest rooms and suites over Memorial Day and Fourth of July
May 24, 2023,
In celebration of one year open, Four Seasons Hotel Minneapolis is offering its community members up to 30 percent off guest rooms and suites on the holidays neighbouring the Hotel's first birthday. This special offer is available over Memorial Day (May 25-31, 2023) and Fourth of July (June 29-July 10, 2023), and it includes access to the outdoor pool, a bottle of bubbles for each room and the chance to win a complimentary upgrade. To make reservations, call 612 895 5700 or send an email to reservations.minneapolis@fourseasons.com.
On the day Four Seasons Hotel Minneapolis opened its doors – June 1, 2022 – Founder and Chairman Isadore Sharp charged his Twin Cities team to live by the Golden Rule, set a world-class standard and win through a team effort. General Manager Florian Riedel built upon this vision, sharing how his team is committed to being good neighbours and part of good change in the community.
One year later, Riedel is inviting employees to reflect on how these values are being put into action and rededicate themselves to further what has only just begun.
"On our Opening Day, we stood with the future of our city – our children – and we told them Four Seasons Hotel Minneapolis would be more than a Hotel; it would be a place that brings people together," Riedel recalls. "This promise is always fresh in our minds, and it will continue to guide us as we welcome in new and returning guests, caring for each individual with genuine heart."
Year One Milestones
June 1, 2022: Around 350 employees welcomed community members to a Ribbon Cutting ceremony, cared for diners at Mara, Riva Terrace and Socca Café, offered Spa patrons nourishment through nature and hosted guests in elevated rooms and suites with unobstructed views of the city skyline and Mississippi River.
June 30, 2022: The Hotel hosted a grand opening party that raised more than USD 50,000 for The Link, YWCA and Children's Cancer Research Fund, all part of a commitment to downtown restoration efforts, social justice programs and health and wellness initiatives.
July 5, 2022: The Guest Experience team was formed. This department is among the first to the connect with guests and the last to bid them a fond farewell.
August 17, 2022: Mara received its first review – Mara is Marvelous – from Minnesota Monthly. Reviews from the Star Tribune – Mara at Four Seasons in Minneapolis reaches for the stars – and Mpls.St.Paul Magazine – Mara is a Scene Stealer – followed.
September 23-24, 2022: On the same weekend, the Hotel hosted Mpls.St.Paul Magazine's Fashionopolis and Ment'or + Mara, a charitable event that raised funds for Team USA to support their training and competition in Lyon, France.
October 3, 2022: Mara Restaurant and Bar opened its doors for lunch, making Four Seasons Hotel Minneapolis an all-day dining destination.
October 12, 2022: Twin Cities Business (TCB) recognized a key member of the Hotel's opening team as a 2022 Notable Leader in Marketing.
October 27-29, 2022: The Hotel hosted its first full buyout.
November 1, 2022: Private residents began moving into the top six floors of the building.
November 10, 2022: Two brand-new Audi e-tron Chronos Edition electric vehicles arrived, establishing the Hotel's sustainably minded car service.
December 1, 2022: The fourth-floor pool deck was transformed into a winter wonderland, offering guests a seasonal dining experience in private cedar cabins.
December 6, 2022: Minnesota Monthly named Mara Restaurant of the Year.
December 18, 2022: The Star Tribune named Mara Restaurant of the Year.
December 27, 2022: Robb Report included Mara in the year's 25 Most Beautiful New Restaurants in America.
December 15, 2022: The Spa welcomed guests and community members to its first sold-out event: Spaliday Soiree. The Spa has since collaborated with lululemon Mall of America on a variety of wellness-focused activities such as Invest in Rest, Breathwork in Bloom and the upcoming Sunday Funday Fitness series.
January 1, 2023: The Spa rolled out the evening retreat Starry Night, where couples and small groups enjoy exclusive access to a 3,000-square-foot (280 square metre) indoor pool and all thermal amenities.
January 30, 2023: With assistance from the American Red Cross, the Hotel hosted its inaugural blood drive, which collected 75 pints of blood and impacted the lives of 225 patients.
February 6, 2023: One week after revealing a new look, new menu items and a new espresso machine, Socca Café launched office delivery.
February 17, 2023: As part of company-wide efforts surrounding Black History Month, the Hotel collaborated with local designer, entrepreneur and community leader Houston White on a Cultural Collision. This event has since expanded and opened to the public.
March 6, 2023: Four Seasons Hotel Minneapolis was selected to join the Amex Fine Hotels + Resorts (FHR) program.
March 14, 2023: Meet Minneapolis presented the Hotel with the Innovation in Tourism Award.
March 21-23, 2023: The Spa team received instruction on the ways in which cancer treatments affect a person's physical, mental, and emotional health – as well as pioneering techniques to support the wellness journeys of those touched by cancer.
March 24, 2023: The Minneapolis-St. Paul Chapter of the International Live Event Association recognized the Hotel's Grand Opening party with a Minnesota Star Award. Collaborators from Bungalow 6 Design + Events and Mason Creative Events were also honoured for their work producing and designing this progressive party.
April 20, 2023: The Minnesota Real Estate Journal presented Four Seasons Hotel Minneapolis with awards for Hotel/Hospitality and Interior Design Hospitality, while Mara won in the Retail/Restaurant category and the private residences at Four Seasons Hotel Minneapolis won the Urban Multifamily award.
May 1, 2023: The Hotel re-opened its fourth-floor pool deck and revealed a host of new offerings for summer 2023.
May 2, 2023: Aligned with the company leadership behaviour "Be You," the Hotel instituted a Pride Package.
May 8, 2023: Four Seasons Hotels and Resorts awarded The Spa Best Innovation 2022 for its Floral Forever project, an initiative that contributes to sustainability efforts and waste reduction.
May 24, 2023: Mara announced a new Sunday brunch offering, complete with an artful dessert display.
---
---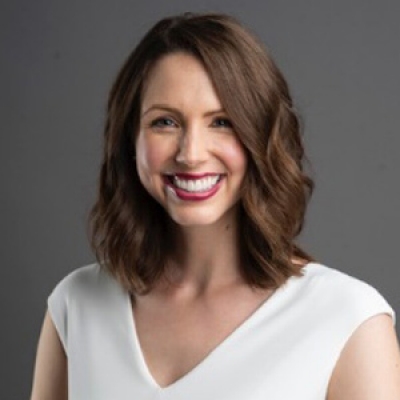 Allie Stoneberg
Director of Communications and Partnerships
245 Hennepin Avenue
Minneapolis, Minnesota 55401
USA
---
Four Seasons Hotel Minneapolis
PRESS KIT

Visit Four Seasons Hotel Minneapolis Website